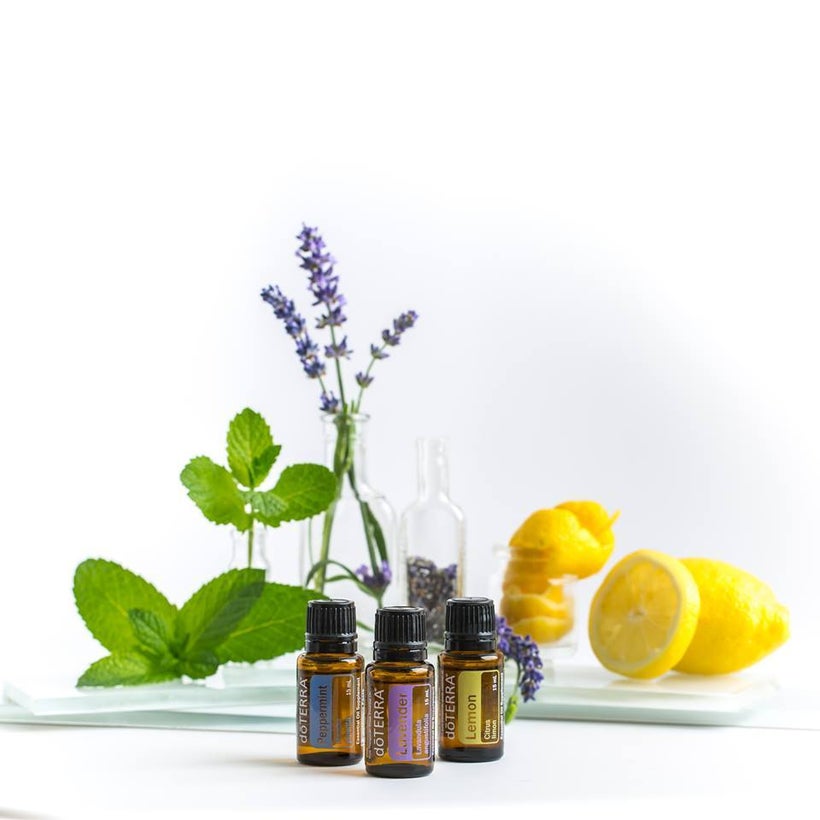 They are the absolute hottest thing right now and rightfully so!
But what are Essential Oils and what is so special about them?
Well, the truth is...they're all the rage and for good reason!
Essential Oils are like the Earth's gift to humankind, truly.
So we sought out the most revered Essential Oils Expert we could find and our search lead us to Dr. Phil Wilhelm - Fitness Coach, Health Coach and Author of 'Oil Me Silly' - an eBook containing dozens of Essential Oil Recipes and Blends for everyday use - which you can download for FREE here.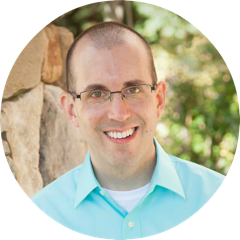 Dr. Wilhelm is well versed in all things regarding wellness of the mind and body - and was ready to answer any questions we had about Essential Oils.
Wanting to tackle things head on (and being a novice to Essential Oils, myself) I asked Dr. Wilhelm about a few recent headlines of people claiming unfavorable reactions from the use of essential oils but as with anything, he stated that having a full understanding of what you're applying and how is a big factor in avoiding any negative side-effects. Not to mention, making sure you're using a highly reputable and safe brand of essential oils is key.
A quick Google search will turn up several brands and essential oil companies, many of them are safe to use, just 10 minutes of research will inform you with everything you need to know to make an informed decision.
Dr. Phil Wilhelm so happens to also be the fastest growing Representative for doTERRA Essential Oils and we wanted an insider's look in the world of essential oils and how rapidly they're becoming a staple in everyday lives.
According to Dr. Wilhelm, "doTERRA leads the way in essential oil production and current research and has partnered with John Hopkins University leading the way in current research and best practices for healthcare professionals. Because the FDA does not regulate the production of essential oils, many companies put whatever they want on their bottle, when in fact most of the products on the market are either being diluted or have synthetic properties to them. doTERRA is one of the only companies to share the chemical profile of each of their oils. You simply look at the lot number on the bottom of any bottle and put it into the SourceToYou.com website and look up the quality report on that bottle. Other companies are testing their oils and even using third party chemists, but not making that information known to the public. With doTERRA, you can be sure that every bottle is 100% pure and potent."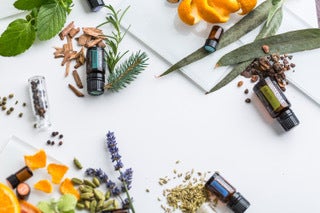 But he says don't take his word for it, he encourages everyone to conduct their own research and you'll quickly find out the distinguished differences between top tier reputable essential oil brands and flat out imposters - just like with any other product.
I asked Dr. Wilhelm what were some of the most common ailments or conditions that Essential Oils have been known to have the most effect in aiding? To which he said,
"Personally, the oil and cream/rub version of Deep Blue has helped my back by supporting joint and cartilage function. I also use a couple of oils for helping me get a restful night of sleep.
In general, people turn to essential oils for all sorts of things. Some people want to support their immune system, others want to reduce sad and anxious feelings and others want to relieve minor pain. The oils, when used in conjunction with better dietary and exercise patterns, can contribute to disease prevention and better health."
What he found interesting is how little investment people generally put into their own body and overall health.
"One of the most eye-opening discoveries I have made is how cheap essential oils really are, as you only need a few drops at any given time. Many people come to me with very serious health concerns they are dealing with but then put up barriers to trying the products. As if their health and well-being is secondary to cost or other factors. If you are suffering, put your health as your number one priority. No one is responsible for your own happiness or health except for you. Don't be miserable; make the decision to take of your body…you only have it once."
So for all of us wondering where Essential Oils and companies like doTERRA will go and grow from here, Dr. Wilhelm had the following to say,
"doTERRA wants to disrupt the healthcare industry and start competing against pharmaceuticals and other much larger companies.
Living a healthy lifestyle is not a fad and all indications show that many companies are already changing the way they operate in order to meet the demands of the consumer. doTERRA is leading the way providing not only essential oils, but skin care, supplements, toothpaste and even green products for your home, with more products being introduced each year.
Essential oils will certainly become a little more mainstreamed into society. The hope is that healthcare practitioners will prescribe treatments that involve essential oils and other natural products. I'm not suggesting modern medicine needs to go away, because if you need a heart transplant there is no oil that is going to regrow a new heart for you. However, modern medicine has become complacent in the band-aid treatment of America. Simply looking at a symptom and applying a treatment is no longer acceptable to a growing number of people, thus the medical community, like always, will continue to evolve and I see doTERRA leading the way."
Essential Oils are definitely here to stay and will continue to offer more natural alternatives to common ailments, all while supporting everyday health and wellness.
Dr. Phil Wilhelm can be reached at his website drphilwilhelm.com and says he'll be more than happy to answer any questions you may have about Essential Oils.
Calling all HuffPost superfans!
Sign up for membership to become a founding member and help shape HuffPost's next chapter
This post was published on the now-closed HuffPost Contributor platform. Contributors control their own work and posted freely to our site. If you need to flag this entry as abusive,
send us an email
.