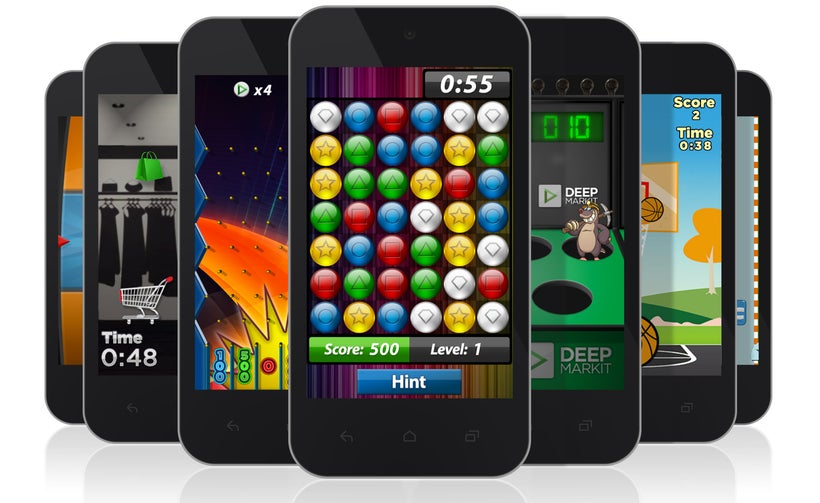 Now that top tech and social media companies like Snapchat and Facebook have integrated gaming features into their platforms, the rest of the tech world is wondering; what's in store for the gaming industry in 2017? Whether it's for entertainment, marketing or competition, games and gamified solutions have logged impressive results in the past year. Additionally, there's been a significant shift in marketing efforts with many companies moving away from traditional advertising, as it no longer resonates with younger generations. A study by the McCarthy Group revealed that 84 percent of millennials don't like traditional advertising nor do they trust it. Instead, consumers are looking to peer reviews and advanced marketing methods like gamification.
Additionally, the competitive gaming sector had a great 2016 and is expected to keep pace this year as well. Competitive gaming gained immense popularity and is rapidly expanding and evolving as eSports interest increases globally. Meanwhile, reports show that National Football League (NFL) viewership is on the decline and fantasy sports gaming may be the culprit. The success of top video game streaming app, Twitch, also attests to the rising interest in eSports and competitive gaming.
With that said, here are a few trends I predict for gaming in 2017:
Social Media and Messaging Platforms Will Embrace Gamification
Competition has always been an effective way to motivate people, and top social media companies are fueling online engagement through social gaming leaderboards. These social leaderboards help increase the number of users playing the game and promote the idea of challenging your friends as well as peer-to-peer sharing. There are currently only a limited number of games approved for Facebook Messenger, however, that number is predicted to grow significantly in the near future. Developers are quickly building HTML5 games (compatible with Facebook Messenger) in order to get in front of Facebook's massive audience.
DeepMarkit, a gamified technology company, has been developing HTML5 games for many years recently unveiled its social media games platform FetchBot Social, bringing casual and social games in HTML5 to messaging apps, social media platforms and other online environments. According to a TNS Connected Life study, millennials spend at least 3.1 hours a day on their mobile devices — nearly the equivalent of a full day every week — and spend 2.3 hours a day engaged with social media. Through fully customizable and branded games, DeepMarkit is sharing its gamification solutions with others to connect with the global social media user base with entertaining and interactive games which deliver a more interesting advertising experience and provide various ways for business to monetize their audience.
Today's consumers need to be incentivized, and branded games are an increasingly-popular avenue for companies to gain much needed recognition and exposure. Going one step further, Snapchat has also developed a new feature which they call native gaming, and, just like the rise of native advertising, it's anticipated that this more personalized form of marketing will lead the charge in 2017.
Virtual/Augmented Reality Gaming
There's evidence all around suggesting that gaming will continue to soar in the new year. Take the PlayStation VR for example. Although the official sales numbers have not been released, a New York based research firm, SuperData Research, predicts that PlayStation VR sales will have reached 2,602,307 units at the end of 2016, thus fueling the future of VR gaming.
Additionally, the tremendous adoption of augmented reality (AR) games like the "Pokémon Go" mobile app, earning $200 million in revenue in its first month, suggests that AR games will continue to amass attention and users.
Competitive Gaming (eSports) On the Rise
The video game industry entered 2017 with impressive momentum. Consider the national recognition of games like "Angry Birds", "Assassins Creed", and "World of Warcraft", all of which inspired full feature films, collectively making over $878.5M at the box office. Additionally, the triumph of fantasy sports year after year has shown that today's digital audience enjoys this progressive online interaction and engagement.
Esports especially, has acquired massive popularity and continues to gain traction as prize pools reach beyond $20M. It's been reported that the eSports industry is predicted to be worth $1B by the end of 2017. Celebrities like Shaquille O'Neal, Alex Rodriguez, Magic Johnson, Ashton Kutcher and Rick Fox have all recognized this industry's growth and have either acquired or created eSports teams/franchises themselves. Esports franchises like Echo Fox, owned by Rick Fox, are quickly growing and adding high-profile players to the roster, setting the tone for the future of the sport.
In this technology driven world, gaming continues to inspire consumer interaction and engagement. Parents can finally stop telling their kids to "put down the video game" because that skill could be worth millions as the industry continues to grow. Engaging consumers is key in this landscape for success, and the latest wave of gamification is a precursor of what's to come. As we move further into 2017, this industry will be one to watch carefully.
Calling all HuffPost superfans!
Sign up for membership to become a founding member and help shape HuffPost's next chapter
This post was published on the now-closed HuffPost Contributor platform. Contributors control their own work and posted freely to our site. If you need to flag this entry as abusive,
send us an email
.