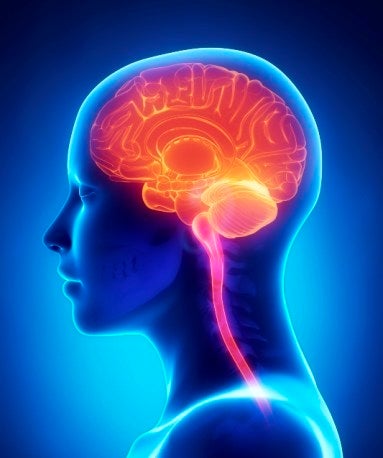 Many of you are here because your brains work better than other people's. In the next 60 years, that distinction is going away.
Abe Lincoln was physically our strongest President. He could hold an axe straight out between his thumb and forefinger for minutes at a time. During his first political speech, he saw his buddy get into a scuffle. He waded into the crowd, picked up the other guy, and tossed him 12 feet. He could throw a cannonball farther than anyone else in town. Lincoln wrestled hundreds of times, only losing once. He's in the Wrestling Hall of Fame. At age 47, George Washington wrestled and beat seven opponents in a row. Presidents Jackson, Grant, Taft and Teddy Roosevelt were also great wrestlers.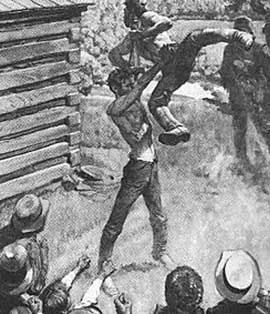 Except for athletes, physical strength is no longer a big part of daily life. Machines do our heavy lifting. We generally don't wonder if we could beat someone at wrestling. "Who's got your vote for President?" "I dunno - who's the better wrestler?"
Nor do we usually wonder if we could beat someone at multiplying two three-digit numbers in our heads. Or at memorizing ten-digit numbers. Or at naming state capitals. (Well, maybe some of you do.) We have machines to do math and retrieve facts for us.
The history of IQ is filled with racism and some sexism - arguments about which ethnic group is smarter, which gender is smarter. While these arguments have always been garbage, they're especially garbage now and into the future.
Maybe you're familiar with the Flynn Effect, which is an increase of about 15 points in the average IQ of the entire planet in the half century after World War Two. Flynn, the guy who discovered the effect, says it's not that our great-grandparents 100 years ago were idiots. It's that civilization and pop culture have become so pervasive and complicated that they've made everyone in the world better at the tasks measured by IQ tests.
We pretty much have the same brains that people had 100,000 years ago. But we're surrounded by stuff that makes us smarter. Our jokes are better because we've heard thousands of jokes. Our expectations for stories are higher because we've seen thousands of movies and TV shows. The only stories a shoemaker in 1730 knew were from the Bible and Pilgrim's Progress.
For the first time in 1,000 centuries of human life, we have virtually instantaneous access to virtually all knowledge at our thumbtips. This makes us smarter while making us look like dangerous idiots - texting while walking, driving, eating, having sex....
You don't have to be a genius to be a genius anymore. You just have to be good at Google. And be resistant to spending all your time on texting or Candy Crush. It doesn't matter whether someone or some group has purportedly better brain genetics. Because intelligence and information now reside in the combination of our brains and our devices.
And our thumbs won't always be the gatekeepers. Information will creep up our bodies. Innovations show up at least twice - first as creepy and weird - Google Glass, which might have gotten you punched - and then as necessities - smart phones.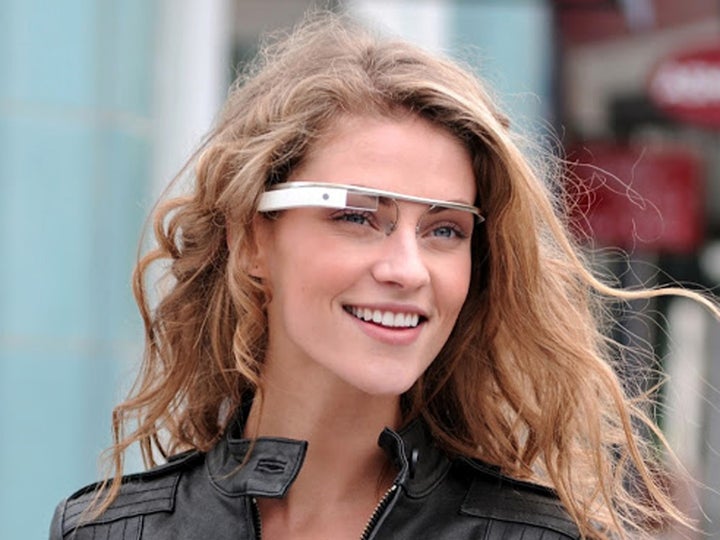 Nobody has a problem with fitness bracelets - little information feeds that ride your wrist, and that will do more and more - monitor more functions, suggest what to eat, and eventually administer drugs and nutrients when appropriate. A monitor that could dose you with Metformin from moment to moment so that your blood sugar never spikes above 120 would buy you years of extra life.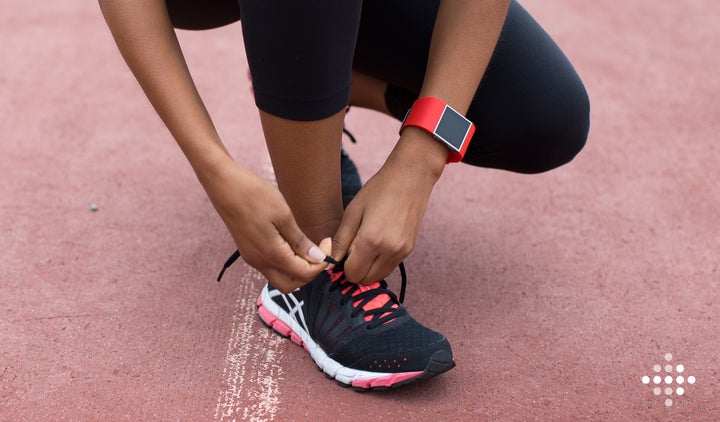 Information feeds that ride your head as glasses or contact lenses will, within the next 15 years, find a form that doesn't creep people out and become pervasive. Body cameras won't just be for cops. We'll want to have a searchable record of everything we experience. We'll have Brain Buddies that ride our bodies in some way, helping us keep track of things. Increased cognitive capacity will sneak into us along sensory pathways.
In 1624, John Donne wrote, "No man is an island," meaning, of course, that no one exists in isolation. But, in a way, we all do exist in isolation - our consciousnesses are prisoners of our brains, where we do almost all of our thinking.
But our brains will be invaded by technology that streams us information and helps us think. We're at a weird place in human history - among the last few generations of unaugmented humans (except for the technical Amish of the future, who will stay unaugmented on purpose).
The first beings who are smarter than humans will be augmented humans, with computational junk riding us on the inside and outside. People will have a natural-to-artificial thought ratio - a rough index of how much of your thinking is done by your brain and how much is done by add-ons.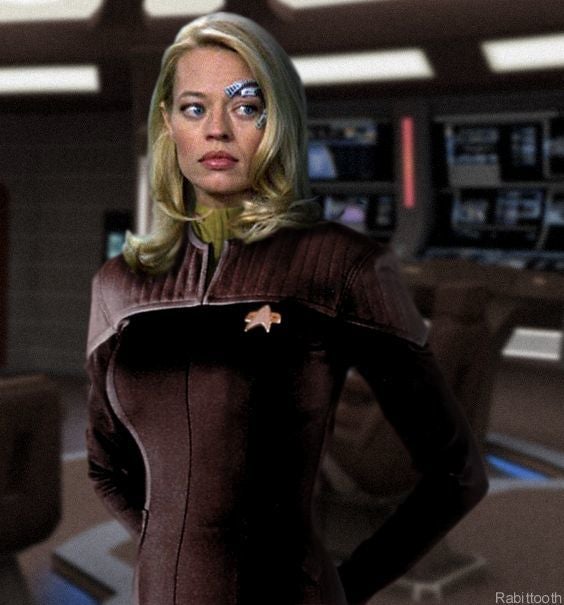 In the next couple decades, we will develop a mathematical model of consciousness - a rigorous understanding of how information travels through semi-closed nets of specialized processors sharing information with each other in real time. We need mathematicized consciousness to understand the AI we'll be building and to free ourselves from our brains.
Mark Zuckerberg says he eventually wants Facebook to be telepathic. We won't just share pictures of cats and sunsets and brunches - we'll share the feelings we feel - not descriptions of the feelings, but the feelings themselves about cats and sunsets and brunches. Augmented humans plus AIs will build a worldwide thought cloud - perhaps a thought-based economy. A type of immortality will live there.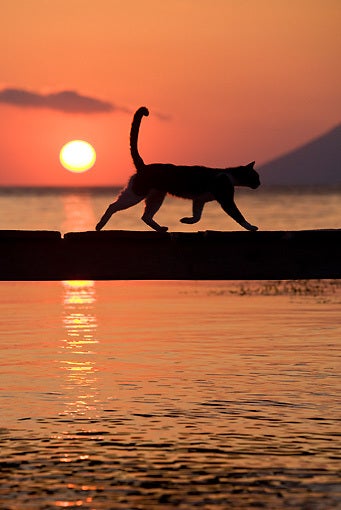 We'll be able to rejigger our wants, our drives, our thought structures. Right now, evolution owns us. We are so fascinated with symmetrical faces and butts, because faces and butts are where you find a bunch of information about reproductive fitness, which we so, so want to know, because reproduction is our evolved purpose. But we will be able to defy that. In Neal Stephenson's The Diamond Age, some mathematicians have rejiggered themselves so that it's not sex they find sexy, it's discovery. Wouldn't you rather be aroused by new a theorem or the oldest-known galaxy than by Jessica Alba's butt or Zac Efron's chest?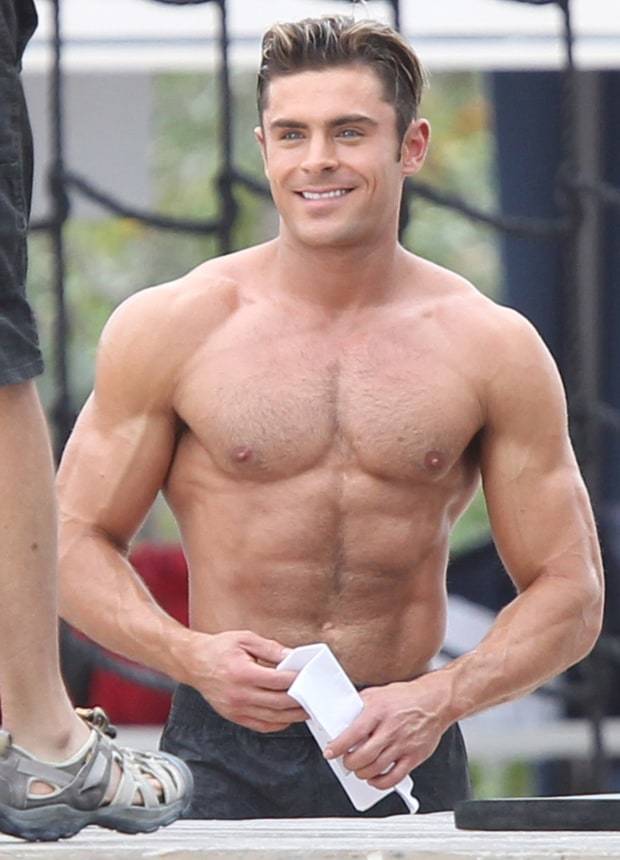 So things are gonna get weird, mostly through the marketplace of irresistible new apps and devices. And by the end of the century, we'll be citizens of the thought cloud - superfrivolous, superfoolish, superdistracted, superbrave, superintrepid supergeniuses.
Related
Popular in the Community