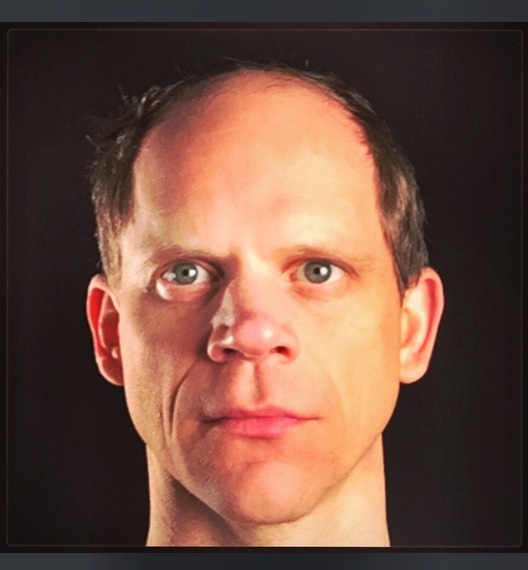 Pat Noecker and I decided to catch up over beers recently in Bushwick. It had been too long. I always felt he was one of the most forward-looking artists I know. When I met Pat several years ago, he was in These Are Powers who were an excellent, future-sounding band. You may know Pat from early Liars records, n0 things, the Bubu Gang or his work as a performer and composer as well.
I asked Pat to do a Q&A with me, because he is doing something interesting that I've never seen before.
MN: We were discussing Cellphonism, Can you give me a brief overview of Cellphonism?
PN: Cellphonism is the act of repurposing cell phones for expressive sound works by using external electronics and interactive technology, among other things, such as apps, SMS, voice notes, phone calls, voice mail and the internet.
MN: What ideas influenced Cellphonism?
PN: I think at first it was situational versus ideologically driven. Back in 2012, I received a last-minute invite by my friend Peter to come up to Zebulon to play with him and Daniel Higgs. My bass was at the practice space; I was staying with a friend, as I was about ready to leave for a Janka Nabay and Bubu Gang tour, and I was kind of like, "Hmmm...what could I do."
I had my pedals and loopers with me, so I plugged my phone into these via the headphone jack. I began by collaging everything on my phone; voice mails, the internet, voice notes and some sound apps. The mixture of my mom's voice and friend's voices, and Con Edison operators and various media, was instantly thrilling, so I went with it and biked my stuff up to Zebulon to "rock."
When I arrived, I said "I'm gonna play my cell phone," and I think Peter and Daniel were both like, "Hmmmm, ok..." It went well, and so I did it again the next night at Secret Project Robot in Bushwick. I asked crowd members to leave me a voice mail, so I could process them, and to my surprise, many did. And while I was playing, people started calling me, and they'd shout into their phones. I would in turn create loops based on these calls. It hit me then and there that I was re-mixing the crowd... then video of me started coming in.
I'd process that, pretty soon, the whole thing was exponential -- people were freaking out. The crowd controlled the content, until I'd rip it apart. It felt powerful, new and very collaborative. Since that show, I've been practicing and developing Cellphonism, thereby coming to some realizations.
In everyday life, I think there's tremendous potential in this connectivity, but it's questionable because it destroys people's awareness and turns them into inefficient, multi-tasking, digi-zombies.
That said, I think I get somewhere in my performances by, at the very least, revealing a condition. After all, isn't that the job of the artist: To reflect the condition of our species? Sometimes you just have to shake hands with the devil to do it.
MN: Tell me a bit about your gear setup. The entire recording studio is on your phone right?
PN: Outside of using voice mails and text messages, I use a few apps that are very powerful, like the Moog Filtatron app, iMashine and iKaossilator, in addition to my own iOS app called Transmissions that was built for audience participation in my hour-long, crowd-piece called "TRANSMISSIONS."
With app usage, it's important to me to generate original source material within the app. I add my own samples to the Filtatron sampler, for instance, through the phone mic and ITunes, and thus I have a bank of RAFT sounds, which I process with guitar pedals.
I have two delays, (one that chops and one that sustains) two volume pedals, so I can crossfade the left side of my set up with the right side, and two loopers that are, essentially, my blank canvases. I dot them with sonic bits from the audience, and my material, until they come out like sound paintings or sonic architecture. When I'm playing, I think about someone like Pollack, and remind myself that I'm throwing sound at blank space until something emerges. I have to trust the process, so I can stay focused and not second guess myself.
I'd say my set up is internal (cell phone) and external (pedals). And the fact that there's a left and right signal gives me this feeling that I'm like the corpus callosum, mediating this activity between the two sides.
MN: Tell me a bit about the trio you are working with. What makes it different than a traditional band.
PN: The trio I have going, "ONG" is with violinist Laura Ortman and sound artist Michael Garafalo. They understand that approach is everything. And our approach is one that is improvised around some loose structure. It's like jazz a bit, but it doesn't sound like that. I guess it's different than a band, because we don't play songs; we play pieces, and we're not concerned about doing it the same every time, like say, a band who likely will play the same songs for years and years, which, to me, sounds like creative death.
MN: We had spent some time discussing the death of "the band." Why do you think that is?
PN: I think the band and the downsized family-unit of last century have something in common. People only have one kid now, maybe two. I grew up on a farm in Nebraska, and there were 12 of us kids. Our neighbors had large families, too. But when technology for farmers manifested, it ushered in a downsized family unit because there was no longer a need for all that "help."
Similarly, I think bands with four or five people in them are rare because technology allows one or two people to do everything. A band with four or five people in it is really expensive and complex. Moreover, people seem comfortable watching just one, maybe two people on stage. This is reflective of where we are on the subject of units.
MN: I see this approach to music as incredibly timely. There have been surprisingly few leaps in terms of integrating people's smartphone addiction into performance.
Why do you think that is? Is anyone else working along these lines that you are aware of?
PN: Well, for me, I see addiction as a long-standing part of performance; it's always been there, just not with the cell phone. This creative approach with the cell phone was a necessary one. That one fortuitous moment when limitation lead to invention helped me part the curtains, so to speak, and solve my need to downsize, which lead to deeper concepts and more intense listening and interaction with music, art and sound.
Regarding others engaged in the practice of Cellphonism, I think there are very few artists interested in it. I'm kind of on my own here. Perhaps, people find the "musical instrument" more rewarding, which I understand because I play several, but this is what currently works for me. All these sounds in my head can come out, and it's not a lot of stuff to carry around, and it's art, man....
MN: I'm going to leave some weird shit on your voicemail tonight. Don't pickup.
Calling all HuffPost superfans!
Sign up for membership to become a founding member and help shape HuffPost's next chapter