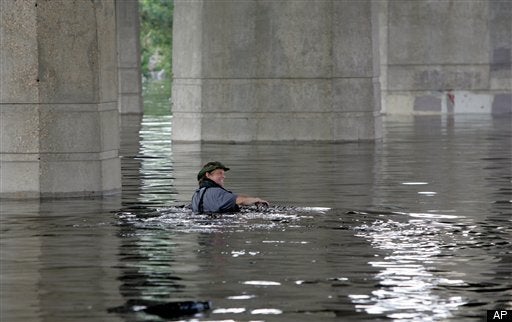 alt="ProPublica Images" class="floatLeft" width="275" />Tomorrow a House Energy and Natural Resources subcommittee will hold its first hearing of
2009 on href="http://www.propublica.org/feature/natural-gas-politics-526">controversial issues related to the burgeoning natural gas drilling industry, which ProPublica has been covering for the last year. The committee is expected to grill a handful of state regulators and industry representatives about the environmental risks of drilling for shale gas and about the use of hydraulic fracturing, a process where water and chemicals are pumped underground at high pressure.
That fracturing process was exempted from federal environmental oversight in 2005 and now – amidst emerging evidence that href="http://www.propublica.org/feature/officials-in-three-states-pin-water-
woes-on-gas-drilling-426">it is damaging water resources across the country – Congress
is preparing legislation that would reverse the exemptions and require the industry to identify the toxic chemicals it pumps underground. Last week ProPublica wrote in detail about that political effort.
Before the subcommittee on Energy and Mineral Resources could convene its quorum, the American Petroleum Institute gathered reporters for a conference call to explain why it is prepared to fight such legislation to the grave.
Natural gas is the key to the country's energy independence, representatives of the trade and lobbying group said, adding unequivocally that hydraulic fracturing is the critical process required to get those resources.
The Institute says state regulations are sufficient to keep water supplies safe, and that returning authority to the Environmental Protection Agency – which the bill being written by Colorado Rep. Diana DeGette would do – amounts to a cumbersome additional layer of regulation. The API repeatedly referenced a recent study claiming that federal oversight of the drilling process would cost the industry more than $100,000 per new well and threatened that thousands of jobs will be lost if tougher regulation is passed. It maintains that fracturing has been used reliably for over 50 years, and that is a safe technology proven not to harm water.
Asked what recent scientific studies support that notion, however, the Institute's senior policy analyst, Richard Ranger, answered:
"That's a good question. I'm not aware of any."
Abrahm Lustgarten is a reporter for ProPublica, America's largest investigative newsroom.
Related
Popular in the Community