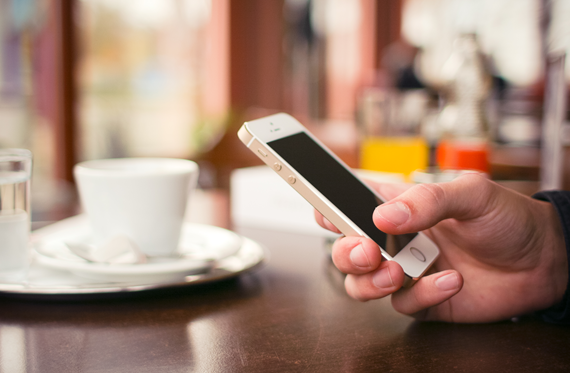 Remember when not long ago mobile devices such as smartphones and tablets were heralded as browsing and research tools to enhance the shopping experience? Last year the retail world saw important changes driven by rapidly evolving consumers' shopping behaviors, technological advancements and ultimately, the official rise of the mobile consumer. Let's take a look at some key stats you may have missed, that simply confirm the mobile future of online shopping.
1) Over 64% of U.S. consumers today own a smartphone according to Pew Research and 80% of smartphone owners now use mobile to shop online.
2) Mobile digital media consumption (51%) is now significantly higher than desktop (42%).
3) Last Cyber Monday was the largest online sales day in U.S. history with shoppers spending $3 billion online, and 30% of those sales were mobile sales.
4) 98% of Americans switch between devices in the same day. Demand for omnichannel experiences will only keep growing.
5) Google rolled out on April 21st last year a "Mobile-friendly" update forcing website owners worldwide to make their sites work better on mobile devices, making a point to businesses on the growing importance of mobile for today's consumers.
6) Mobile commerce will make up 25% of US ecommerce sales in 2016.
The Evolution of the Smartphone in the Shopping Process
For years now, smartphones have been used primarily as pocket Web devices to look up store locations while on the road, read product reviews to make informed purchasing decisions, find coupons to get better deals and share consumer experiences with the world. However, mobile devices will take a more pronounced role starting this year, not only as payment devices (mobile wallet), but more ingrained throughout the purchasing process. From better in-store pickup integration, more personalized in-store shopping experiences powered by beacon technology and faster check out processes at points of sale, we are only getting started.
The rise of millennials, their entry into the workplace and mobile digital habits, as well as retailers increasingly looking for ways to blend the digital and physical worlds (omnichannel marketing) focusing on taking advantage of the strengths each shopping channel offers, are also an important factors that will drive increased mobile spending. This year alone worldwide mobile spending is expected to roughly triple and reach $290 billion, but are businesses ready to fully seize this emerging opportunity?
Tackling the Challenges Ahead
As the complete disruption of the traditional retail business advances, retailers need to reinvent themselves now in the wake of an omnichannel shopping experience increasingly demanded by "I Want It All" consumers. It is not an option anymore; it is just business. How fast you pick up the pace of change and evolve your mindset around this new reality will determine your business success over the next years.
Looking beyond the seven confirmed trends I mentioned almost a year ago in my post "The Rise of the Connected Consumer and What it Means for the Retail Industry", the greatest challenges I see businesses selling online facing this year are summarized in the following five (5) points. But the main message for you, in the words of Jeff Bezos, CEO of the largest online retailer in the world, is to remember that "In business, what's dangerous is not to evolve.".
1. Transition to the Mobile-friendly Web. Today's consumers expect businesses to have mobile-friendly websites, period. Searching for business, product or service information on any device, in the mind of the mobile consumer, is just the new normal. Don't have a mobile-friendly online presence? Get ready to lose business.
2. The Need for Mobile-friendly Content. With Google's new emphasis on mobile-friendly search results, businesses need to not only create great mobile (responsive) design, but great mobile copywriting too. A few quick tips to effectively engage mobile readers? Concise writing is essential, use fewer images unless they have a purpose, create short/strong headlines, front load your most powerful content and use short paragraphs.
3. Usability for a Multi-Screen World. Embrace multi-screen as the new mindset to tailor the best user experiences possible based on the devices - smartphones, tablets, desktop, smart TV - your business is creating content for. The goal? Present your information and choices in a clear, concise way to allow users finding the what they are looking for fast, without hesitating. Don't make them think!
4. Reinventing the Customer Experience through Mobile. To get more people to use and pay with their phones, it is important to take the retail commerce experience to the next level by connecting it more to mobile wallets. As mobile wallets become a standard feature on newer smartphones and more retailers accept proximity payment systems such as Apple Pay, Android Pay and Samsung Pay, adding special offers, coupons, rewards and loyalty programs to the experience becomes critical.
5. Mobile-ready Workforce. Training your workforce, especially those in sales and customer service, in the way the new omnichannel consumer expects to be served, how to properly use mobile/digital technologies and new payment methods, make them understand their role as part of a new, redesigned shopping experience, among others, is the other important part of the equation. You might have a kick-ass mobile presence and the latest technologies implemented, but if the human factor is not aligned, failure is inevitable.