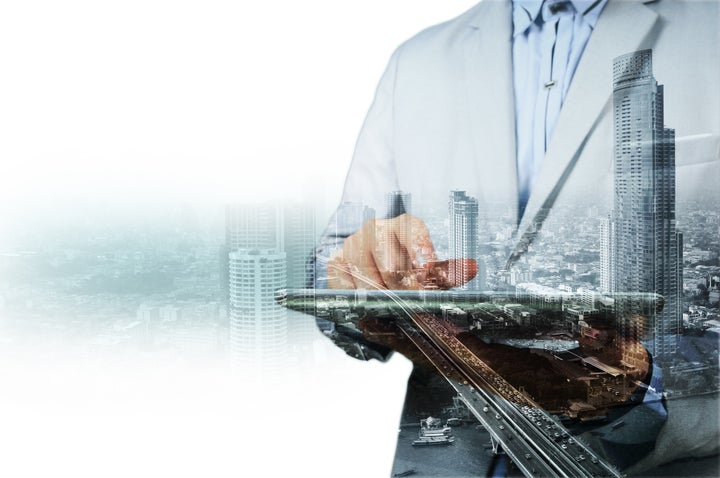 Technological advances are rapidly impacting the relationship between consumers and product and service providers. New innovations are not only helping to streamline processes and facilitate innovations in service and product delivery but also fundamentally changing consumer expectations. From financial services, to health care, to retail, you name it, innovators and entrepreneurs are taking advantage of advances in telecommunications, artificial intelligence, virtual and augmented reality, and data analysis to reinvent, reimagine, and eradicate long established industry norms.
As in the aforementioned industries, companies and entrepreneurs in the real estate sector are also developing tech driven applications, systems, and processes that will alter how the real estate industry operates. Aptly labeled "Real Estate Tech", this emerging ecosystem of entrepreneurs and innovators seeks to apply new technologies to digitize long established offline business norms, develop previously unavailable tech enabled service solutions, and create tools that maximize operational efficiency. Accordingly, the vibrant Real Estate Tech ecosystem is composed of diverse companies developing solutions that impact a broad array of actors including, as described by market intelligence firm CB Insights, "brokers, investors, real estate-focused lender and mortgage providers, property owners, managers, as well as buyers."
Not surprisingly, Real Estate Tech entrepreneurs have found fertile ground for innovation by identifying vast opportunities within the sector's diverse product and service offerings and their many touch-points with individuals and businesses. Whether it be creating solutions that apply Virtual and Augmented Reality to impact how real estate is developed, designed, and ultimately purchased, using advanced Data Analytics to improve real estate management and operational capabilities, or building crowd funding platforms to diversify project financing options, innovators are imagining and creating a bold new future for the sector.
I recently had the opportunity to interview Lio Slama, Co-Founder and CEO of SquarePlan, a New York City based Real Estate Tech startup that uses artificial intelligence to help manage, streamline, and automate key processes and tasks for landlords and property managers. An architect by training, Lio's background in architectural planning and design informs his passion for developing complex Real Estate solutions to please diverse and demanding groups of end users. Lio and I discussed, among other things, his company, the future of Real Estate Tech, and his views of New York City's tech ecosystem.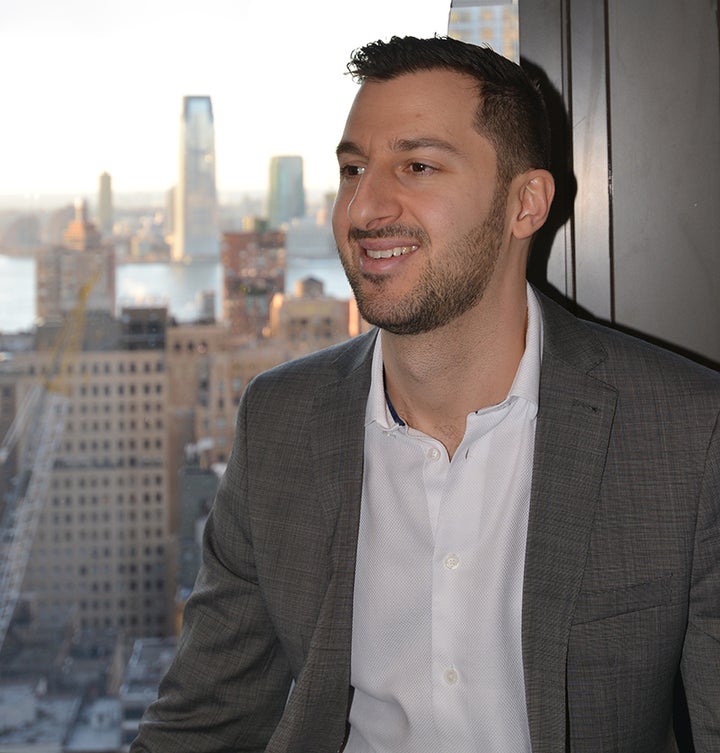 CG: Tell me about SquarePlan. What does your company do and how?
LS: SquarePlan is a virtual assistant, able to boost a landlord and property manager's efficiency, increase maintenance speed and accuracy, and bring more transparency for tenants. We created an intelligent system that allows property owners and managers to be more competitive.
We are very different than any current system out there: SquarePlan's setup takes less than 30 minutes, and we don't require tenants to sign up. They can choose their preferred way of communicating: through an app, a website, or just through calls, emails and texts, as they're used to. The intelligent features unify all communications, group similar inquiries, then automatically filter & dispatch info to the right staff.
SquarePlan turns property management into a positive and efficient experience for all.
CG: What was your motivation for founding the company?
LS: After my postgrad at Columbia University, I moved into a 300-unit building on New York City's Upper West Side. One night, my 75-year-old neighbor got stuck into the trash room next to my apartment on the 19th floor. She was yelling for help and seemed really scared. The knob was broken, and after I managed to open the door for her she asked me if I could "take care of it". I will never forget that. I reached out to the doorman, the super, the management and even tried to log into the tenant portal. Everyone tried to help, but after a week of countless calls, emails, and handwritten notes, the door was still not repaired, despite all the people involved and the software in place.
How do you create a solution that really answers the user's needs? Empathy is key in the development of SquarePlan. Not everyone uses a smartphone, and some don't want to sign up for another app. You have to respect that. When so many different people are involved, it cannot be one-size-fits-all. SquarePlan addresses all of these different challenges. That's why SquarePlan was founded.
CG: SquarePlan is an intelligent system using automation and machine learning. Within Real Estate, and more broadly speaking, what role do you see AI playing in our future and what are the implications?
LS: I am a big fan of AI and science fiction. "Everybody runs", said John Anderton (Minority Report, 2002), while escaping from an automated car that circulates between buildings with a complete disconnection from the street. This disconnection produces a complete lack of serendipity in the public space: no possibility to encounter other people, no choice of escaping.
"We can never see past the choices we do not understand." said the oracle (Matrix Reloaded, 2003). We are still far from singularity, yet I believe we are increasingly giving up our intuition to machines. Based on trends and personal data, algorithms are constantly suggesting which friends we should connect with, what food or clothing we should buy next, which neighborhood we should move to. Are we hiding more and more behind choices that have been intelligently generated for us? How do we avoid containing ourselves in echo chambers and prevent polarizing ourselves into our respective bubbles?
AI is not a new concept: it has existed since the inception of computers. What's changing is its applications and scope. The reason why SquarePlan has created its intelligent systems has to do with automating repetitive tasks, optimizing inefficient processes, and allowing for more overall value to certain job types. I believe intelligent systems should not take away our intuitions, but should allow and help them to develop.
CG: Moving forward, what role do you see tech companies such as yours playing in the real estate sector?
LS: I think it is more and more difficult to define a certain sector or an industry. Tech is now disrupting every aspect of our lives, sometimes challenging very established sectors. Lines get blurred between different fields and I believe that is a good thing. Real estate is not spared anymore.
As a tech company focused on the way we interact with our built environment, I think it is really important to constantly question the real consequences induced by our product. Any technological choice has a political and economic consequence. By curating choices for tenants and building professionals, we have a huge responsibility in our capacity to live together.
We focus mainly on the relationship between tenants, management and owners. It is sometimes a paradox because you have to appeal to the real estate industry on one side and to the tenants on the other. It is a complex equation where the first group is constantly looking for ways to be more efficient and the second is looking for responsiveness. How to be more efficient and have a positive impact on the community?
Real estate is still a very old-fashioned industry. You have to speak the language and find common goals to supersede skepticism between parties. Bringing more transparency to tenants is good for tenant retention. Making property managers more efficient can decrease costs. Centralizing inquiries allows for more control over staff and vendors. Tech companies are doing the job of reinventing the way we interact with the built environment. Let's just make sure what we are creating today is sustainable tomorrow.
CG: Entrepreneurship is rife with challenges. Do you have any advice for someone seeking to successfully build an innovative tech startup?
LS: Great question! My advice is pretty simple: don't begin by building a tech startup or anything innovative. Build the challenge first. Ask questions you don't have the answers to. Not only you might find answers you could not imagine in the first place, but also any challenge you encounter on the path will become another reason to innovate.
CG: You are based in New York City. What is your view of the NYC tech ecosystem?
LS: There is something I recently understood about the NYC tech ecosystem. Because of the apparent uniformity of jobs in Silicon Valley, some of my friends told me about their frustration of being constantly surrounded by tech people in the Bay Area. New York is a great hub for any kind of industry, and therefore any kind of startup. It is even more true when it comes to experimenting tech solutions for real estate, because of the plethora of densities, building types and communities. I always think of New York as a gigantic laboratory for experimentation.
The NYC tech ecosystem is very diverse, both in industries and people: it reflects the city itself. My co-founder and myself are new to the United States, coming from Spain and France, and it feels good to live in a city where so many people came to reinvent their lives. You can actually feel the resilience on every corner, especially in Manhattan. It is sometimes messy, unsolved, and questionable, but that is the perfect recipe for innovation, spontaneity and freedom. Isn't it the reason we all came to New York in the first place?
LS: Thank you! I'd like to share a quote from one of my favorite authors, Isaac Asimov: "We can look into a future where for the first time, humanity in general will be free of all kinds of works, that's really an insult to the complex human brain". How would you like your building to run? Maybe we will soon allow a building to run itself, fed by a range of contributors, and then our brains can be freer to create the next future!
Popular in the Community