For most of us, the word "travel" immediately conjures up visions of trips to exotic destinations: relaxing on a Thai beach, touring the Colosseum, hiking the Inca Trail. However travel does not necessarily mean going to a land far, far away. Travel is a mindset and it can start the second we step outside our front door.
Travelers today seek out exciting experiences. They are eager to participate in tours and activities when they travel somewhere new. Seventy-eight percent of millennial travelers are interested in "thrilling adventures and nightlife over leisurely vacations abroad," according to a survey from Marriott Rewards Credit Card. What's more, they are far more likely than older generations to travel for a hobby, for voluntourism, and/or to learn something new.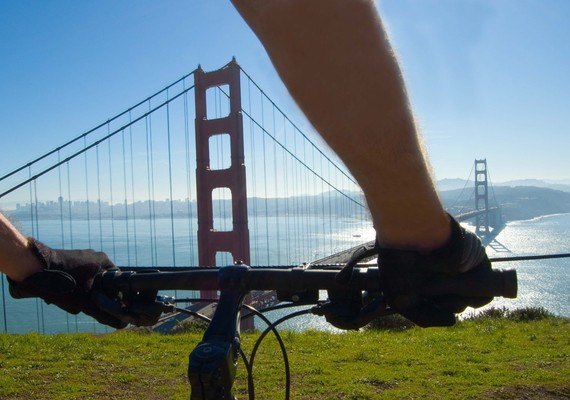 What is really interesting is that this desire to seek out unique, authentic experiences is not limited to going abroad. People are actively trying out new experiences in their own home cities, even if they do not think of it as tourism in the traditional sense.
When you get down to it, travel is about discovering new passions, hobbies, and experiences, and people can do that in their own neighborhoods. Adopting a traveler's mindset at home helps people see where they live in a new light. It opens the door to novel experiences and personal growth beyond an annual two-week vacation. As this mindset gains momentum with consumers, this has profound implications for the travel industry, and specifically for tour and activity operators.
I first noticed this local travel trend shortly after launching ZOZI. We first launched with multi-day getaway and adventure packages and over time started to more single-day local activities. We found that, in addition to tourists, we had a large audience of local consumers who were looking for things to do in their own cities. Our customers wanted to discover new hobbies and passions -- discovery was their main inspiration for booking local experiences.
For example, New York is home to incredible art tours and food classes. Why should someone who lives in New York not take advantage of them, just because they happen to live there? And many Seattle residents are just as interested in Skagit river rafting tours as people from out of town. Plus, people spend more time in their home cities than they do on vacation (at least, most people), which means there is far more time and opportunity to participate in all the activities a city has to offer. Being at home should not stop anyone from engaging with their hobbies, finding new passions, and learning.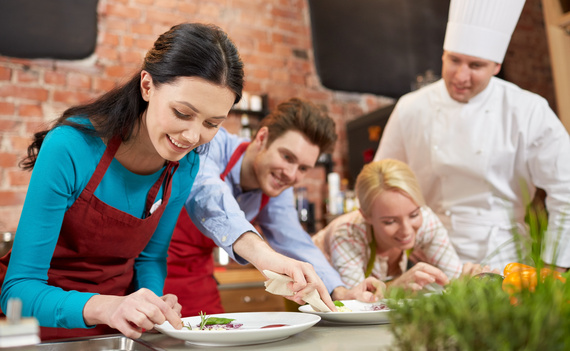 Traveling "outside your front door" doesn't even need to be limited to structured activities. I compete in Ironman races, and whenever I go running or cycling through San Francisco, I discover new sights and appreciate the city in a new way. The travel mindset is all about discovering new things and fresh perspectives, being open to experiences, and the desire to make the most of your day and create unforgettable experiences.
Beyond values, technology is also driving this shift in thinking. Thanks to mobile devices and social media, people can now see what their friends are doing all the time and learning about new things to do from your network is never more than a click away.
Moreover, technology makes it easier than ever to book experiences anywhere, whether it's in your own city or around the world. According to Criteo's new Travel Flash Report, over 40 percent of Americans booked travel reservations -- flights, hotels, cruises, for example -- on mobile devices during the first six months of 2014, up more than 20 percent for the same period the year before. Mobile bookings is the biggest source of activity and growth happening in the global travel industry. This is why we also developed ZOZI Advance, which manages real-time reservations for thousands of activity businesses, thus enabling our customers to actually book these activities on our website.
For additional evidence of this trend, just look at the emergence of "staycations." Google recently issued a report which found that the staycation is more popular than ever, with searches up 10 percent year-over-year as "more and more people seek vacation opportunities in their own backyards." People across demographics and regions are choosing to explore and engage in their own neighborhoods.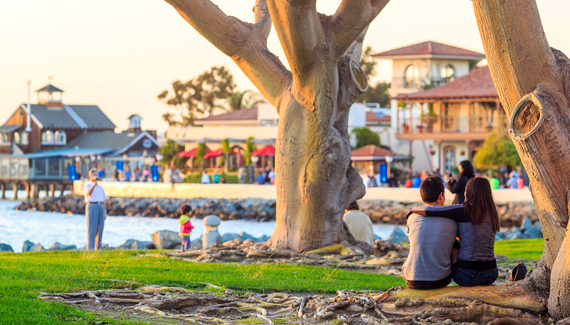 This trend is significant because we live in a world that is increasingly connected. The traditional 9-to-5 desk job is dead, and people regularly take their work home with them. This creates a stronger need for "mini-vacations" -- time to unplug, relax, and pursue interests outside of work. Fortunately, we don't have to buy plane tickets to access that kind of experience. It's available right outside our doors. The weekend is a perfect time to disconnect, unwind, have an adventure, take classes, get creative, or be active (or all of the above).
For the travel industry, this creates exciting business opportunities. Instead of marketing only to tourists, you can market to locals and unlock a new and engaged segment in the market. The global activities industry is currently a $125 billion dollar market. This already makes it larger than the cruise and rental industry combined. Following Expedia's recent acquisition of Homeaway from $3.9 billion dollars, Expedia's CEO Dara Khosrowshahi said the alternative accommodations market is $100B - highlighting how the activities market is already larger than this as well. What's more, based on our data at ZOZI, I believe the market potential for activities is actually several times larger than $125 billion because of the powerful trends mentioned in this post. By inspiring and enabling people to get out there and experience their city every weekend, not just once a year when they "travel", we at ZOZI aim to not only improve the quality of people's lives, but also significantly grow the economic opportunity for businesses operating in the activity sector.
Support HuffPost
A No-B.S. Guide To Life
Related
Popular in the Community