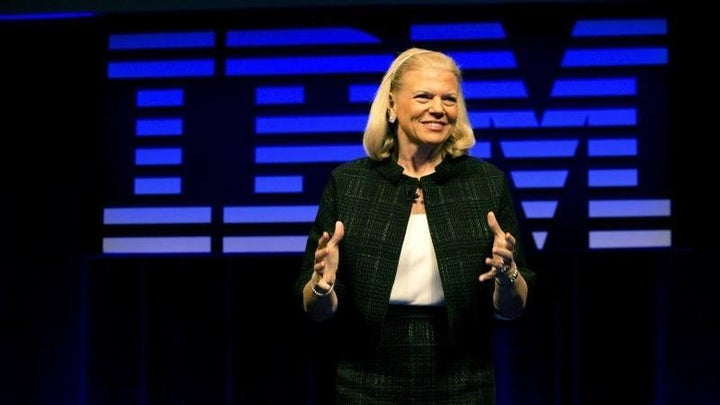 On International Women's Day, I encourage you to pause and consider the progress women have made and the objectives we continue to strive for to achieve gender equity. From my own vantage point as Director of Corporate Partnerships at the Boston College Center for Work & Family (BCCWF), I'm especially interested in how women are faring in the workforce and whether they are able to thrive in both their careers and their personal lives.
Although women currently make up 47% of the US workforce, less than 6% are CEOs of S&P 500 companies (Catalyst). Many of BCCWF's corporate partners strive to ensure representation of women at all levels of the organizations with a particular focus on leadership. In line with these efforts, companies have made commitments to employees to examine issues of pay equity and unconscious bias, as well as focusing on creating cultures that better support work-life fit.
Women's participation in the tech sector is one gender gap that is unfortunately wide and growing. The gender gap in science, technology, engineering and math (STEM) has widened since the 1980's, when 37% of all computer science graduates in the U.S. were women. Today, that number is a mere 18%. By 2020, Girls Who Code estimates the shocking statistic that there will be 1.4 million computing related jobs in the US but women will likely only fill 3% of them. Despite many women earning technical degrees and attaining positions in the tech sector, 56% end up leaving their positions at the "mid-level" point, when the loss of their talent is the most costly (Center for Work-Life Policy). To change the trajectory of these statistics and predictions, there is much more work to be done.
Recently, our Center partnered with IBM to explore their framework for supporting women in technology. This resulted in Empowering Women's Success in Technology: IBM's Commitment to Inclusion, a case study released today. Empowering Women's Success in Technology provides an inside look at how IBM is addressing the mission critical challenge of attracting, engaging, developing, and advancing women in technology. We hope that sharing IBM's unique journey toward gender equity will help other organizations recognize and seize potential opportunities to contribute to the long-term success of women in technology fields.
There is not one program or one initiative that can alleviate gender inequity. A full scope of efforts is required to address the many factors that can impede women's progress. The guiding framework for IBM's efforts includes three separate but interconnected factors that can be impacted: the workplace culture, the immediate career environment, and the individual herself. As you will see in the report, IBM offers a vast array of services and supports to women at every phase of their career with the company, and also reaches outside the organization to inspire girls at the middle school and high school level, encouraging them to pursue careers in technology.
In a time when we often hear news stories about toxic and hostile workplaces, a focus on culture is increasingly vital. Building awareness of unconscious bias, fostering an inclusive work environment and creating supportive and flexible work cultures are key factors to retaining and advancing women. Concerns about the ability to manage both personal and professional responsibilities often push women to alter or derail their careers. There is evidence from the Global Career Progression Survey, conducted in 2016 within IBM to explore career mobility and satisfaction, that this is not the case. In fact, IBMers with caregiving responsibilities were slightly more likely to have received a promotion in the last five years then those who did not report caring responsibilities.
IBM has worked for over a century to empower women's success, culminating in the appointment of Ginni Rometty, who was hired as the company's first woman CEO in 2012. IBM has developed a culture and environment that supports and aids women as they achieve their goals. The company continually analyzes, evolves and re-envisions for the future of their workforce. By sharing their approach, IBM hopes to inspire other organizations to take action and #BeBoldForChange, making certain that women continue to increase their influence and contribution to the industry that drives innovation and progress all around the world.
Jennifer Sabatini Fraone is Director of Corporate Partnerships at the Boston College Center for Work & Family www.bc.edu/cwf @BCCWF