The best way to predict the future is to create it. — Peter Drucker
According to the World Economic Forum, five years from now, over one-third of skills (35%) that are considered important in today's workforce will have changed. By 2020, the Fourth Industrial Revolution will have brought us advanced robotics and autonomous transport, artificial intelligence and machine learning, advanced materials, biotechnology and genomics.
1. Complex problem solving
5. Coordinating with others
6. Emotional intelligence
7. Judgment and decision making
10. Cognitive Flexibility
The Future of Jobs report from WEF further described the necessary skills that will be in high demand in the future.
To better understand the changing dynamics of today's workforce, required entrepreneurship skills and the role of education in these hyper connected, knowledge sharing and disruptive economy, Ray Wang and I spoke with three extraordinary business leaders, technology pioneers and educators. We invite Ramon Baez, Ross Mayfield and Dr. Terri Griffith to our weekly show DisrupTV, where we learn from industry titans about business, leadership and innovation trends that are highly disruptive and transformational.
Ramon Baez is a former senior executive at Hewlett Packard Enterprise (HPE), and currently an independent director and advisor to large corporations and startups. Baez was former senior vice president, customer evangelist and customer advocate for HPE.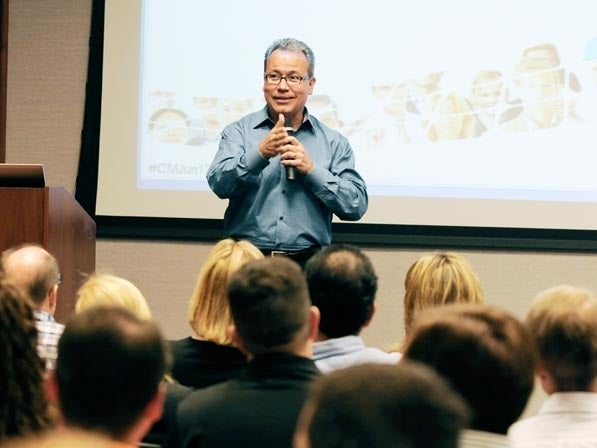 Prior to joining Hewlett Packard Enterprise, Ramón served as the Global CIO for HP. He also served as VP of information technology services and CIO of Kimberly-Clark Corp., where he was responsible for leading the company's enterprise-wide information systems initiatives.
Baez's career experience spans various global Fortune 100 companies in the manufacturing, packaged goods, aerospace and defense industries, and products and services for the scientific community. Baez continues to serve on boards of DocuSign, Boys and Girls Clubs of the Peninsula, EdSource, Hispanic IT Executive Council (HITEC), Trpz.com and his most recent appointment as Board of Directors for Kaiser Foundation Health Plan and Kaiser Foundation Hospital boards.
In our interview, Baez shared with us what motivates him to become an independent advisor. Baez spoke about the importance of having discipline in order to guide organizations through their transformational journey. Baez advises business executives to find an industry where you have passion and want to get involved. Baez works hard to understand company culture before he tailors his mentoring and guidance framework. It is important for to ensure that the company's values are in alignment with the advisors core values and guiding principles.
According to Wang, the 'I' in CIO is information plus, intelligence, integration, innovation, and infrastructure. Baez advises CIOs to be adaptable and able to work with new leadership during a time of change. CIOs should collaborate with IT leaders in different industries and learn to become a more strategic business leader. By collaborating with like-minded leaders, CIOs can cultivate their skills and become a more valuable IT leader.
Baez advises CIOs to continue to study emerging technologies such as artificial intelligence and internet of things. But he also emphasizes the importance of CIOs understanding the current political and economic environment. CIOs must study and be informed of the macro economic conditions, regulations and industry shifts to ensure they have developed a robust forward looking technology investment thesis.
Ray and I shifted gear and continued our conversation with a Silicon Valley serial entrepreneur and CEO, Ross Mayfield. Ross is the CEO and co-founder of Pingpad. His company enables Slack teams to capture shared knowledge, organize and act on it. Mayfield is a serial entrepreneur and previously drove the acquisition of SlideShare by LinkedIn. Mayfield co-founded Socialtext, the enterprise social software pioneer and creator of the Enterprise 2.0 category, acquired by PeopleFluent. He also co-founded RateXchange.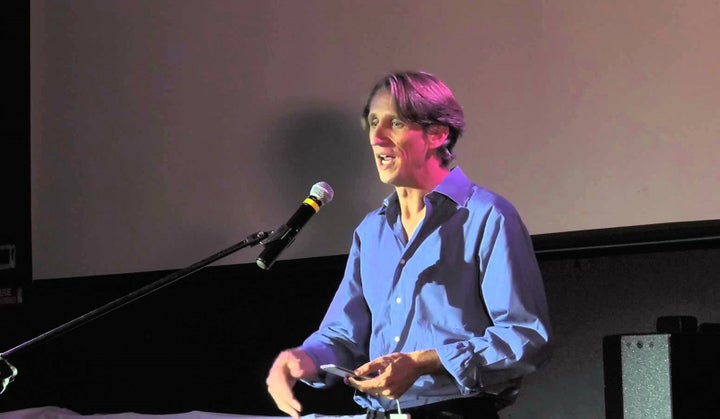 How has the startup landscape changed in the past 10 years? When Mayfield started RateXchange, the company had a billion dollar market cap with only $60K of revenue. Instead of using technology to get things done and advancing society, 10 years ago we had a lot of MBAs and way too much wrong business plans with hypothetical value, according to Mayfield.
According to Mayfield, the web 2.0 and enterprise 2.0 movement after the tech bubble bust had a different mindset and perhaps a different set of core values. People were trying to build things that brought communities together with good ethics – decentralization, standardization and community building. Many people that drove these movements focused more than on just disruption. They were change agents, and they had role in making sure that we created technology and its effect on an individual or the public sphere. Mayfield warns us of the hype cycles around technology acronyms (AI, IoT, AR, VR). The goal is to create technology that just delivers a simple value.
50% of the jobs will be gone in ~20 years. Not from the great sucking sound of jobs to Mexico that can be stopped with a wall. Not from moving offshore to China. From automation that is moving quickly from blue collar manufacturing to white collar information work. Second only to climate change, this is the greatest disruption of our time, and I don't mean that word in a good way.
A recent study found 50% of occupations today will be gone by 2020, and a 2013 Oxford study forecasted that 47% of jobs will be automated by 2034. A Ball State study found that only 13% of manufacturing job losses were due to trade, the rest from automation. A McKinsey study suggests 45% of knowledge work activity can be automated.
94% of the new job creation since 2005 is in the gig economy. These aren't stable jobs with benefits on a career path. And if you are driving for Uber, your employer's plan is to automate your job. Amazon has 270k employees, but most are soon-t0-be-automated ops and fulfillment. Facebook has 15k employees and a 330B market cap, and Snapchat in August had double their market cap per employee, at $48M per employee. The economic impact of Tech was raising productivity, but productivity and wages have been stagnant in recent years.
We are at the beginning of the fourth technological wave of innovation. After agricultural, industrial and information ages, there's something else. Defined not by the ability to store, compute and transmit information. But the generative properties of machine and human intelligence. The Singularity isn't near, but what you see today in early AI is like the telegraph during the industrial age, analog turning digital, and that's another post.
The canary in the coal mine is trucking. Truck Driver is the number one job in the US of A. Driving a truck is a respectable job that pays well enough to provide for a family without a lot of education. Uber Freight is taking orders, powered by Otto. The $680Macquisition of 91 employees, is an effective valuation of $7.5M per employee. Or you could say $200 per US trucking job killed.
Mayfield's has two daughters, one in high school and another in middle school. The discussion at home regarding their future of work is what inspired Mayfield to write this post. The main thesis is that large vendors must take responsibility for the disruption that they are creating. Mayfield's company focuses on automation and augmented intelligence. He has spent his career on building technology to foster collaboration, efficiency and enhanced productivity. Mayfield believes that corporate accountability is more than just about self-regulating, it is about companies taking responsibility for creating disruptive solutions that put existing jobs at risk of being eliminated.
We also discussed universal basic or common income with Mayfield and the danger of creating layers of entitlement programs. The creation of future programs to offset the impact of technology that eliminates future jobs such as delivering new programs aimed at continuous learning was also discussed.
Advice to startup CEOs: Mayfield advice to startup CEOs is to focus less on agility, small problem solving, and micro-level measurements and metrics that answers the wrong questions such as 'What is not working?' versus the right questions such as: 'How should this work?'
Startup CEOs should be asking and doing the following:
1. How can we solve a bigger problem? Look at big societal problems as opportunities.
2. What is our mission? The greater the mission, the more people can get behind it, and the more it can be a driver for what they can create. To move from a small startup to a lasting organization you need a mission.
Mayfield is building a next great collaboration company with Pingpad. He has a very narrow focus, solving a hard problem. Collaboration and new opportunities to solve it will continue to challenges all businesses, in very industry. Mayfield is designing with mobile in mind at the beginning and leveraging Slack is enabling Pingpad to deliver a very powerful and unique solution for enterprise collaboration. Customer success teams are using Pingpad to onboard new customers by delivering rich knowledge based engagements using bot-driven workflows.
According to Mayfield, in the next 2-3 years, people will have their work augmented by bots. These bots do not have to have advanced intelligence. There will be less friction in work at the team level with more tools at your fingertips to get things done. The goal is to improve decision cycles. In fact, more simple bots will enable more people to people connections and meaningful engagements.
The future of work is about people connecting in a more meaningful, real-time manner, and to improve make decisions faster. – Ross Mayfield
Mayfield concludes by talking about the importance of collaboration and networking. As an early adopter of social networking technologies and a pioneer in this space, Mayfield was influenced by Reid Hoffman. Mayfield is a generous thought leader and passionate about improving the quality of life and work for others.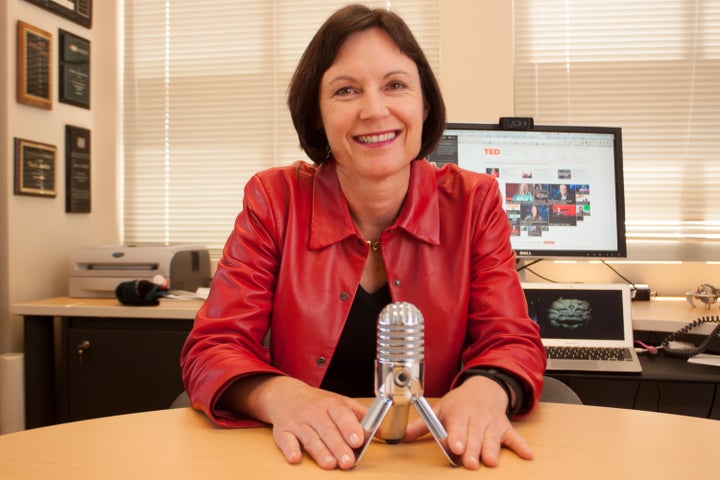 Dr. Griffith helps organizations analyze their people and technology resources to accelerate performance and prepare for the futures of work. Through her speaking, writing, teaching, and research, Dr. Griffith brings energy and evidence-based leadership and innovation to organizations spanning high tech, education, and global agribusiness.
The cornerstone of Dr. Griffith's work is an easy-to-understand framework for plugging in, explained through three core practices:
Stop-Look-Listen: What do your data say? What do you already know that will help you with this project?
Mixing: How do you balance your available resources?
Sharing: How can you achieve better results by integrating your choices with other team members?
How do leaders get plugged in? It is not about using technology at work, but rather about making choices about using technology at work. All of the things we try to teach people are:
1. How to figure out what's going on right now?
2. How to make adjustments to make huge, next?
3. How can you share these ideas going forward?
The Stop-look-listen is the assessment component:
2. Who are the people that I have?
3. What is the job that I have to get done?
4. What has worked in the past? What hasn't?
5. Finding that new way – planning for the next thing
What is the role of artificial intelligence (AI) in the future of work? Dr. Griffith believes AI is a teammate – both augmenting and working side-by-side with AI powered technology/solutions. AI is more than just a tool to augment capability. According to Dr. Griffith, the future of work is about using AI as a team member.
How do educators prepare for a future of work, knowing 7 out of 10 children entering elementary schools will work at jobs that don't exist today. According to Dr. Griffith, educators must breakdown our walls and see ourselves as a peace of the ecosystem beyond the education sector. Educators need to collaborate with employers and the industry to better understand future needs. She also believe that we must enforce lifelong learning so that we can have a progressive, persistent student profile and a scenario where overtime the transcript and resume is united and one entity. We talked about the University of Texas Systems as a role model for disrupting higher education.
Dr. Griffith said that shift in the classroom is about the new skills and particular examples like design thinking, mindfulness, virtual work skills, and the power of data to make decisions. I highly encourage you to watch the video with Dr. Griffith to learn more about the role of education and the future of work.
Whether you are a senior executive serving on boards and coaching business executives, or a serial technology entrepreneur and pioneer of developing and delivering leading edge solutions, or an award winning author and educator, it is clear that staying teachable, being purposeful and giving, and driving motivation aimed at improving the world and the communities that you are a part of, is the best way to live a recommendable and meaningful life.
Related
Popular in the Community