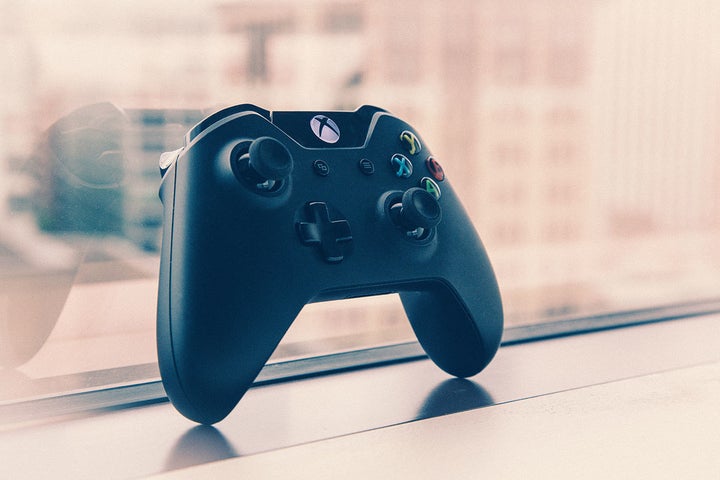 By Rachael Datz, Associate Director of Social Strategy, DigitasLBi Chicago and Brandon Schug, Manager of Social Strategy, DigitasLBi Chicago
The Shorty Awards has a "gaming in social media" category. Traditional platforms like Facebook are betting big on social gaming. Some of the biggest YouTube celebrities are video game influencers. And Mary Meeker's 2017 Internet Report says gaming is the most engaged form of social media.
So why aren't marketers taking a closer look? And perhaps the bigger question: Where should marketers be taking a closer look?
Level 1: Understand the complexity of gamers and their behaviors.
In order to best reach and engage gamers, marketers need to better understand where these social consumers are spending their time and in which digital spaces they are most engaged. Even more important is understanding the vast differences among gaming subcultures, languages, and networks. Avid candy-crushers have vastly different interests and behaviors than die-hard Legend of Zelda fans. Nintendo loyalists are spending time in different digital spaces than PC gamers. Case in point: there are well over 300 different video game subreddits, all featuring different groups, games, and consoles.
In the increasingly diverse and complex landscape of social gaming, we can no longer simply apply the traditional social strategy of reaching consumers with engaging content across a standard set of primary and secondary social platforms. Instead, we need to dig deep into the gaming communities, unique subcultures, social behaviors, and conversations happening in these spaces. Only then can we determine the best way to provide helpful information, enable immersive experiences, and distribute meaningful, branded content.
Essentially, reaching the gamer or providing effective gamified content requires a thorough understanding of the key consumption behaviors, niche digital channels, and immersive formats necessary for successful reach and engagement.
Level 2: Provide gamers with the content they want.
As social marketers in particular, there is a natural desire to focus on the obvious platforms like Facebook, Instagram, Twitter, and Snapchat to reach and engage any specific consumer. Aside from the reach play, these platforms have unique ad formats, savvy targeting, and a variety of different video vehicles. Why wouldn't this be the perfect place to start when it comes to engaging the gaming community?
While gamers are clearly seeking out traditional social channels, it's important to understand what type of content they're looking for across Facebook, Instagram, and Twitter. Marketers may want to push out content they think gamers want: immersive video content, gamified experiences and swipe-stopping visuals. However, what gamers actually want is pretty simple: they're seeking news, updates, announcements, and sneak peaks of video game content.
This obsession for the latest and greatest in gaming is not entirely surprising. Hundreds of subreddits exist solely around game updates and announcements: some of the highest levels of engagement are seen around social posts about game trailers or exclusive sneak peaks, and avid gaming loyalists are following sites like IGN and the PlayStation blog to stay on top of what is up-and-coming. The much-anticipated Legend of Zelda: Breath of the Wild trailer had over 4.83 million views and was the most talked about game across the social media landscape in 2016, outshining conversations about gameplay, competition, or other related content.
The gaming community is clearly heavily tuned into the gaming news cycle. And paying attention to this type of consumption is key for brand success. Gaming studios have capitalized on this insight, allowing fans to test games before they're released and therefore building brand advocates before they've even gone to market. Early Access and Kickstarter campaigns have even allowed fans to become part of the game creation process itself, giving users the ability to create music or appear as voice actors.
The bottom line? Across traditional social channels, blogs, and Reddit alike, gamers are interested in what's new, upcoming, and exclusive. This should be the primary focus for brands who want to connect with gamers, inspire active engagement, and create long-lasting advocates.
Level 3: To reach avid gamers, you should play on their turf.
Beyond traditional social channels like Facebook and Twitter, gamers have carved out a sizable niche on live-streaming sites. Twitch.tv, now owned by Amazon, pulls in 9.7 million daily active users, with 2 million of them hosting streams themselves. And if the volume of viewers doesn't impress you, their dedication should. The average Twitch viewer spends 1 hour and 46 minutes watching streams per day. All that, paired with live chats and gamified donations, makes Twitch one of the most actively engaged gaming social networks in existence.
It's important to understand what type of content is drawing these viewers in. Gaming streamers represent among the most highly subscribed accounts on YouTube. Most of these top streamers' success is due to their huge cults of personality and loyal fan bases. Google reports that 90% of all gamers turn to YouTube at least once a week for tips, gameplay, and discovery. This massive influence has led gaming MCNs to grow rapidly, with Machinima, the largest of them all, sweeping up over 30,000 creators into their network.
Streaming also enables unique immersive experiences for gamers. Charity marathons like "Games Done Quick" and crowd-sourced gaming events like "Twitch Plays Pokemon" are only possible due to the large, active streaming subculture that drives it.
Ultimately, the type of engagement within live-streaming sites is not only super active, but also largely centered around the idea of gamer interaction and social communities. The misconception of gamers being "loners" is clearly not the case within the digital world. As social marketers, we need to pay attention to these niche subcultures and communities—as these spaces could be the place to tap the most engaged, interactive consumer within the digital landscape.
Level 4: Stay close to the future. But don't veer too far off the path.
Virtual and augmented reality are the biggest buzzwords of 2017, with marketers across all industries trying to figure out how to best harness and integrate the technology. For the gaming community in particular, innovations like 360 video and virtual reality would be an obvious enhancement for popular live-streaming communities like Twitch and YouTube Games. However, we have not seen a large adoption of this new technology, with many influencers and gamers alike sticking to the tried-and-true formats of first-person walkthroughs and side-by-side split-screen gaming.
This is a particularly unique insight about gamers. While we may assume they are early technology adopters, we also have to understand their passion and dedication to methodology and tradition. Popular live-streaming formats like "Walkthroughs" and "Let's Plays" have hundreds of articles written about how to properly execute the format—making sure that gamers follow the given rules of finding the right screen grabs, offering running commentary, and maintaining quality. This is a serious community, with a keen eye for spotting inauthenticity or disruption to their experience. Gamers are not going to just jump on a new technology. There has to be a reason and purpose for change.
What's most important in this new space? In order for new technology to be successful in the gaming space, it needs to follow the outlined and established rules, while also adding a layer of enhancement—all without altering the user's authentic experience. It will be interesting to see how the shift plays out—and who will be the first to see success.
Level 5: Take gaming strategy beyond the world of video games.
While gaming in social is a unique beast, that doesn't mean the strategies and best practices can't be extended for nongaming brands. The value of interactive gamified content is something that's just now breaking into mainstream social media. This past Super Bowl, Totinos took to Twitch for their "Bucking Couch Bowl" Super Bowl activation. Audience members could rock, buck, and roll a remote controlled couch via chat functionality. And though that was novel at the time, mainstream media properties are seeing massive success from gamified content. This expansion was seen in Super Deluxe's live "choose your own adventure telenovela" hosted entirely on Facebook, which allowed users to interact and engage with content via a fully branded experience.
While gaming may be its own subculture, gaming culture also intersects across diverse swaths of demographics and interests—far beyond the nerdy stereotypes of the past. Marketers who are tuned into this insight have found value in integrating gaming pop culture and nostalgia. Take Arby's, who celebrated the release of Zelda: Breath of the Wild through a custom content series on Twitter. By tapping into the groundswell of hype around the game, the fast-food chain created one of their most successful organic Twitter campaigns to date.
All this being said, gamers have clearly broken the mold for the type of immersive and engaging content (and pop-culture trends) that are now extending to nongaming brands and social marketers. As more gamers have leveraged interactive spaces like Twitch, YouTube, and even Reddit to consume and share content, this type of engaging, live format has become a pinnacle of success for brands trying to hook target consumers and bring them into a branded experience. It is important to look to these types of consumers to understand what may be next on the horizon.
Final level: Now that you understand the landscape, you can truly join the game.
The culture of gaming is now impossible to ignore. Both gaming and nongaming marketers need to dig into better understanding the behaviors, mentality, and lifestyle of this consumer. They need to find these gamers where they're most engaged: on live-streaming channels like Twitch and YouTube. They also need to follow the path carved by gamers, integrating the interactive, gamified experience into content across the social media landscape. With attention spans becoming shorter, particularly for advertising, the ability to hook any user with an interactive, valuable experience is essential to success.
Just make sure you have content worth playing.
Related
Popular in the Community