In cooperation with our longstanding partner, Crowdrise, The Huffington Post is celebrating its 10 year anniversary by focusing on the promise of the next 10 years ahead. We're highlighting causes that are near and dear to our ethos -- causes where we believe meaningful strides can be made in the coming decade -- and empowering readers to act and take part. Join us!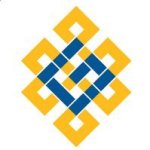 By Andrew Zolli
Kathmandu is a place where spirituality and religion are intertwined with modern urban life. Hindu and Buddhist temples stand next to restaurants and shops. Monks can be spotted on their smartphones. Tourists and pilgrims get the sense that they are visiting a meeting place of the very old and very new.
Similarly, the line between natural and built worlds is also blurred in Nepal. Religion is so deeply infused into the landscape, and rhythms of daily life, it can sometimes be difficult to distinguish between trees and temples.
In this same way, the Garrison Institute aspires to exist comfortably between worlds. Sitting at the intersection of contemplative practice, engaged social action, and scientific and creative inquiry, the Garrison Institute is dedicated to uncovering the wisdom that is urgently needed for humanity to understand, act, and flourish in the complex times in which we live.
Through contemplative practice, we learn to quiet ourselves amid the noise, non-judgmentally observe our minds and bodies in the moment, access our inherent clarity, and act from a place of wisdom and compassion - appreciating our moment in history and taking courageous actions for the future. Properly framed, these kinds of practices can transform people's resilience in the face of unavoidable challenges and hardships. For example, society's caregivers--such as the first responders in Nepal--need a deep wellspring of internal fortitude, and a sense of emotional stability while they encounter the extraordinary disruption and trauma that follows a natural disaster. That's why one of the Institute's signature programs develops world-class training curricula and programs to help humanitarian aid workers build resiliency skills.
We're delighted The Huffington Post has selected the Garrison Institute to participate in their Next Ten Campaign. The campaign is a fundraising initiative around the Huffington Post's 10th anniversary. They are focusing on ten causes, and specifically highlighting organizations that are positioned to make significant impact over the next ten years.
We're honored that our work is being featured and hope that the fundraising campaign allows us to continue to develop and advance urgently needed new applications of wisdom in the 21st-century.