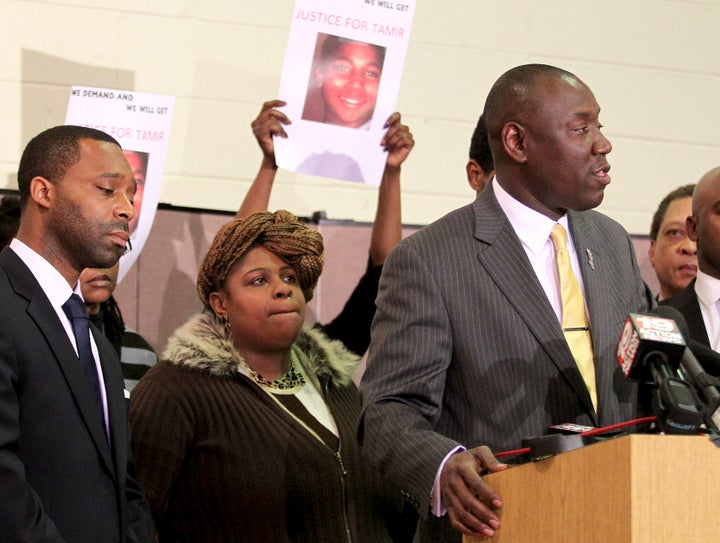 The gazebo in Cleveland, Ohio where 12-year-old Tamir Rice was killed is being moved to be put on display at a museum in Chicago.
The structure was dismantled on Wednesday and will be loaned to the Stony Island Arts Bank after the Tamir Rice Foundation, which is led by Tamir's mother, agreed to loan it to the museum. Initially, Samaria Rice, was reluctant to conserve the gazebo altogether after she and the city of Cleveland agreed to demolish it, according to Rice's family Attorney Billy Joe Mills. However, eventually, Mills told ABC News that Tamir's mother "and those around her began to realize its historical significance and importance of preserving it."
Rice was shot and killed at the site in November 2014 after officer Timothy Loehman fired shots immediately upon arriving at the scene. Rice, who was holding a toy BB gun, died almost instantly. His death prompted protests that demanded accountability on behalf of the officers involved and even more outrage followed when the officers were acquitted by a grand jury in December 2015.
Rice's family filed a lawsuit over his death which resulted in a $6 million settlement from the city of Cleveland. Despite the arrangement, the gazebo, which has since been transformed into a makeshift memorial honoring Rice, still stands as a "symbol of pain," as another attorney for the family described.
"[The gazebo] is one of the strongest national symbols of the current era of civil rights and police brutality," Mills said.
"We hope that it will continue to serve as that symbol but that by installing it at prominent institutions it will be elevated further in importance and power."
However, Mills said the gazebo's move made in Rice's honor was embraced by all.
"All sides have positive feelings about the loan and partnership," Mills said.
Before You Go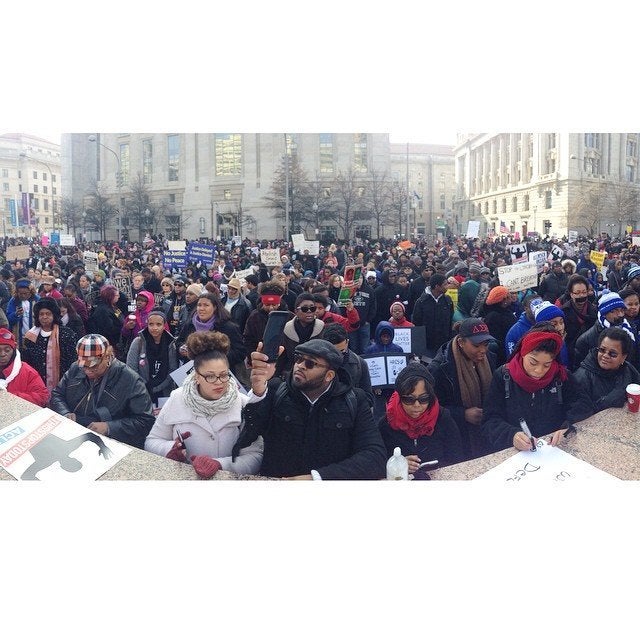 Powerful Black Lives Matter March In Washington
Popular in the Community