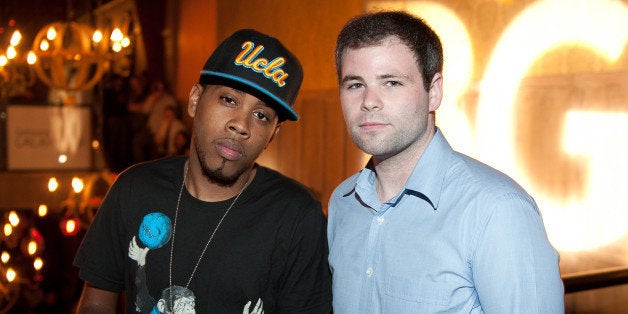 The technology and the digital world can be competitive and cutthroat. This has become even more apparent in the last few years. Tech giants want to remain on top with constant competition from rivals and even tech start-ups. Having the idea for the product, releasing it and having it become successful is only half the battle. The virtual world has also become a very "leaky faucet" and it has become increasingly harder for things to stay under-wraps.

Being the first to know what is going to be "hot" is big business with some going to pretty extreme lengths to be the first in the know. However, one person eluded the eyes of tech giants for years and along the way cemented himself as the "go-to" guy to future tech lovers everywhere.

His name is Jonathan Geller. His interest in technology and the digital world started at a young age. Geller had his first cell phone at 10 (which now seems normal, but at the time, not so much), and at 13 built (from scratch) his first computer. At the age of 14, which many were navigating middle school; Geller began building connections in various outlets by building websites for companies. He built partnerships and friendships, particularly the music industry and quickly became the "IT guy for the music industry" (at the age of 15) in large part due to friendships with the likes of Pharrell Williams. He used these connections to help launch his site. At the young age of 17, he wrote for Engadget, a digital tech site.

However, his biggest venture occurred in 2006 (at the age of 18) when he launched BGR.com (known as Boy Genius Report or BGR). Starting the site from his parents' home, it originally specialized in mobile content, but now has significantly expanded. It is currently listed as one of the top 25 most influential content destinations in the world and reaches about 7 million unique visitors a month.

One of the original reasons tech lovers everywhere flocked to BGR was the site's (Geller's) ability to know something about a new product of a company sometimes months before their official release. Geller built up his connections and created a network of people from carriers to manufactures that he could trust and those who would also trust him. Through time, he was given information or "leaks" directly and would write/share his findings with the public. Adding to the frenzy was at the time, he was writing anonymously.

In 2010, he revealed his identity and signed a multi-million dollar partnership with the Penske Media Corporation. The company owns lifestyle and entertainment brands like Variety and Deadline.com among many others.

"I look forward to continuing to grow BGR globally with the support of the PMC's talented team and extended network," Geller stated. "Our new platform will allow us to deliver the same high quality exclusive breaking news that we're known for, but to an even larger audience. I'm also excited to have the opportunity to expand BGR beyond just the mobile category to reach a new core of ferociously dedicated readers."

Since then, Geller has appeared as a contributor for various TV networks including CNN, CNBC, MSNBC among many others. He continues to build and grow both his and BGR brand. I became aware of Jonathan Geller through a mutual party. I am not the most tech savvy people (I have actually never used an iPad). So at first, I had zero idea who he or the website was; however, I was intrigued. How did this kid (he really was a kid at the time) build this empire at such a young age?

While I am hoping to write a future article to really explore this (he has a lot of stories) it does prove that making connections and networking really does make a difference. In the industry where everyone wants to be "the first to know," sources are key (in all fields). Unfortunately, talent is not enough. Jonathan Geller, the "boy genius" behind Boy Genius Report realized this at a young age. Not only is he talented, but he used the connections to grow his empire to what it is today.
Popular in the Community