When I was kid, playing out side was a normal activity. We played Kickball, Hopscotch, Tag, and whatever we could come up with to be creative. Unstructured time for play is what we did. We had as much fun as we could before the street lights came on. The streetlights meant, you took your butt home.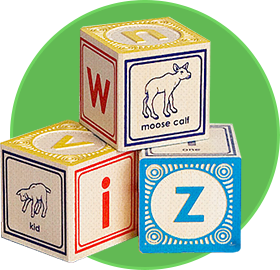 Now compare the kids of my generation to today's kids. The amount of time that children spend in unstructured free play today has declined drastically. Common reasons for the decline include safety concerns (strangers approaching kids, crime, traffic), and increasing time spent in school.
We need to get our kids back to unstructured play. Unstructured play is a set of activities that children dream up on their own without adult intervention. This type of play rarely has predetermined goals or objectives but instead allows children to create their own rules and establish their own limits.
Why am I so insistent about this? Because I'm a part of a movement called The Genius of Play. It is a national movement spearheaded by the Toy Industry Association, with the mission to give families the information and inspiration needed to make play an important part of every child's life.
Why is Play so Important? Through play, kids learn how to interact with others and develop skills critical for childhood development.
Improve Cognitive Abilities
Hone Communication Skills
Increase Creativity
Process and Express Emotions
Develop Physical Skills
Enhance Social Skill
These are important skills to be successful in life.
Want to get your kids more active?? Here is a suggestion...START A SPRING GARDEN!!
Spring is the perfect time for gardening- the soil warms up and the days grow longer. Take advantage of these perfect conditions by planting some beautiful flowers in your backyard, and watch your garden grow! If you do not have access to a backyard, you can create your own planter in a small container and decorate (use a soup can, pencil holder, etc.) Pick flowers and plants that are in season such sunflowers, wildflowers, strawberries and sugar snap peas.
I encourage you, as parents, to be a part of something so simple as encouraging your kids play outside. Why?? Because 92% OF PARENTS SEE PLAY AS ESSENTIAL FOR THEIR CHILDREN
Here's a cool TIP: Play can happen anytime, anywhere! Families don't have to set aside separate time in order to play - it can be woven into any chore or routine activity. Get some tips from top experts on how to make even the most mundane moments playful!
Let's do this!! Let's get back to the basics. Back to something so simple as playing outside!!