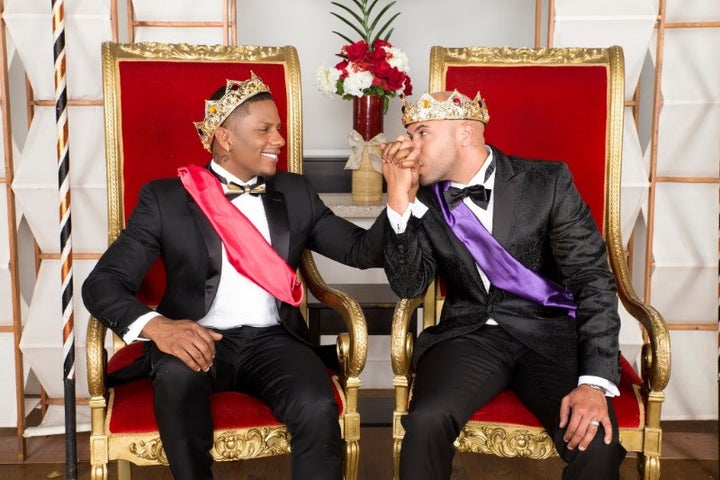 The Gentlemen's Foundation is pleased to announce its stellar list of honorees and entertainers scheduled to take center stage during the 6th Annual Gentlemen's Ball, 7 p.m. Saturday, Sept. 30th, 2017 at the Atlanta Marriott Marquis Hotel. The 6th annual black-tie gala ball and awards ceremony highlights the accomplishments of LGBTQ individuals who demonstrate a commitment to social change through the enhancement of the quality of life within the minority LGBTQ community. Under the theme, "We Are Royalty," this year's fundraising gala serves as the signature event of The Gentlemen's Ball Weekend, September 29th through October 1st. The three days of programming are filled with activities, seminars and festivities for guests and allies to recharge and reimagine their lives. Empowering experiences include: a health & wellness fair, workshops on love, relationships and financial planning, along with parties, mixers and socials before and after the ball. An awards program recognizing the nation's best and brightest LGBTQ creatives, thought leaders, social influencers and change agents of color takes place during the Gentlemen's Ball. Amongst the 2017 honorees include Academy Award Winner Tarrell McCraney ("Moonlight"). Grammy nominated artist Kelly Price is set to perform at the 2017 ball.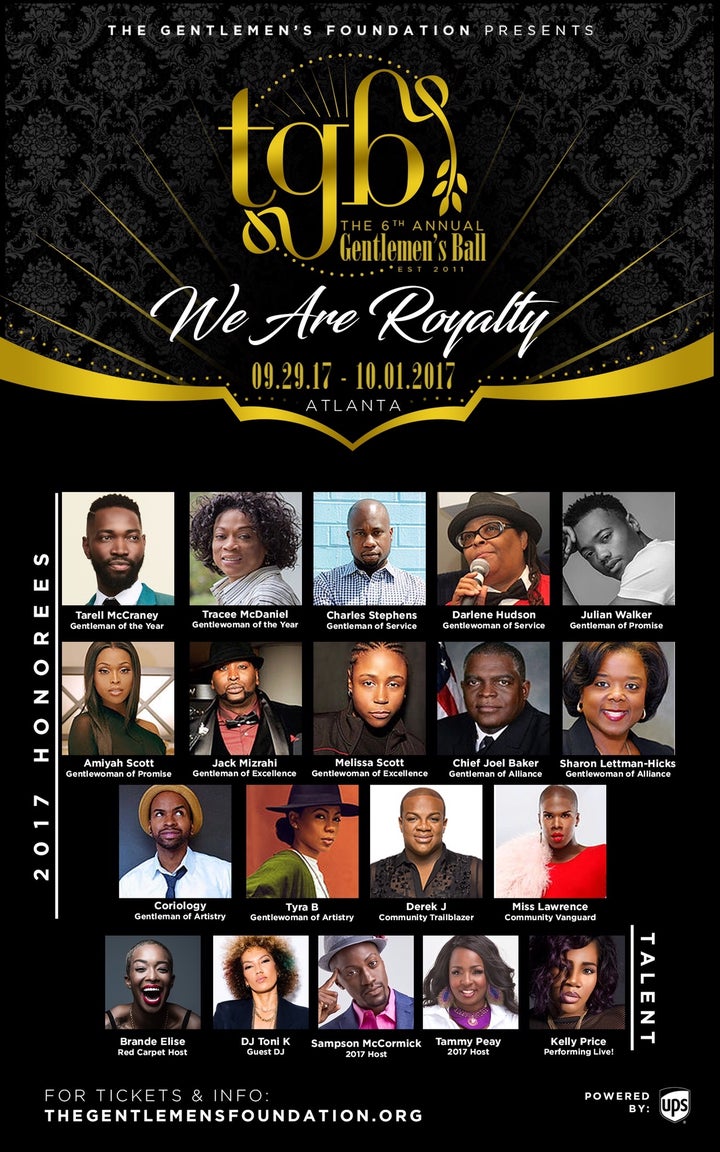 Other honorees and entertainers featured during this year's fundraising gala that supports scholarships and initiatives that promote the holistic health and wellness of gay, bisexual and trans men of color include:
Gentlewoman of Promise Amiyah Scott, Actress, FOX hit "STAR"
Gentlemen of Promise Julian Walker, Actor, "Being Mary Jane," Patrik Ian Polk's "Blackbird"
Gentlewoman of Service Darlene Hudson, Community Organizer and Co-Founder of
The Bayard Rustin-Audre Lorde Breakfast, State of Black Gay America Summit and Southern Unity Movement
Gentlemen of Service Charles Stephens, Writer/Creator of The Counter Narrative Project
Gentlewoman of Excellence Melissa Scott, President/CEO TRAXX Girls, Inc.
Gentlemen of Excellence Jack Mizrahi, MC "The Voice of the Ballroom Scene"
Gentlewoman of Artistry Tyra B, Singer, Songwriter and Dancer
Gentlemen of Artistry Coriology, R&B Vocalist and Musician
Gentlewoman of Alliance Sharon Lettman-Hicks, Executive Director/CEO National Black Justice Coalition
Gentlemen of Alliance Chief Joel G. Baker, City of Atlanta Fire Rescue Department
Gentlewoman of The Year Tracee McDaniel, founder of Juxtaposed Center for Transformation
DJ Toni serves as the house DJ throughout the evening
Event hosts include comedians Tammy Peay and Sampson McCormick
This continues to be an event I covet. Educational. Entertaining. Empowering. The Gentlemen's Ball raises the bar and demonstrates just how infinite our potential actually is. The weekend will be EPIC...mark my words. For tickets and info visit thegentlemensfoundation.org. Hurry, its selling out as you read this!
Video highlight's from last year's Gentlemen's Ball!
Related
Popular in the Community