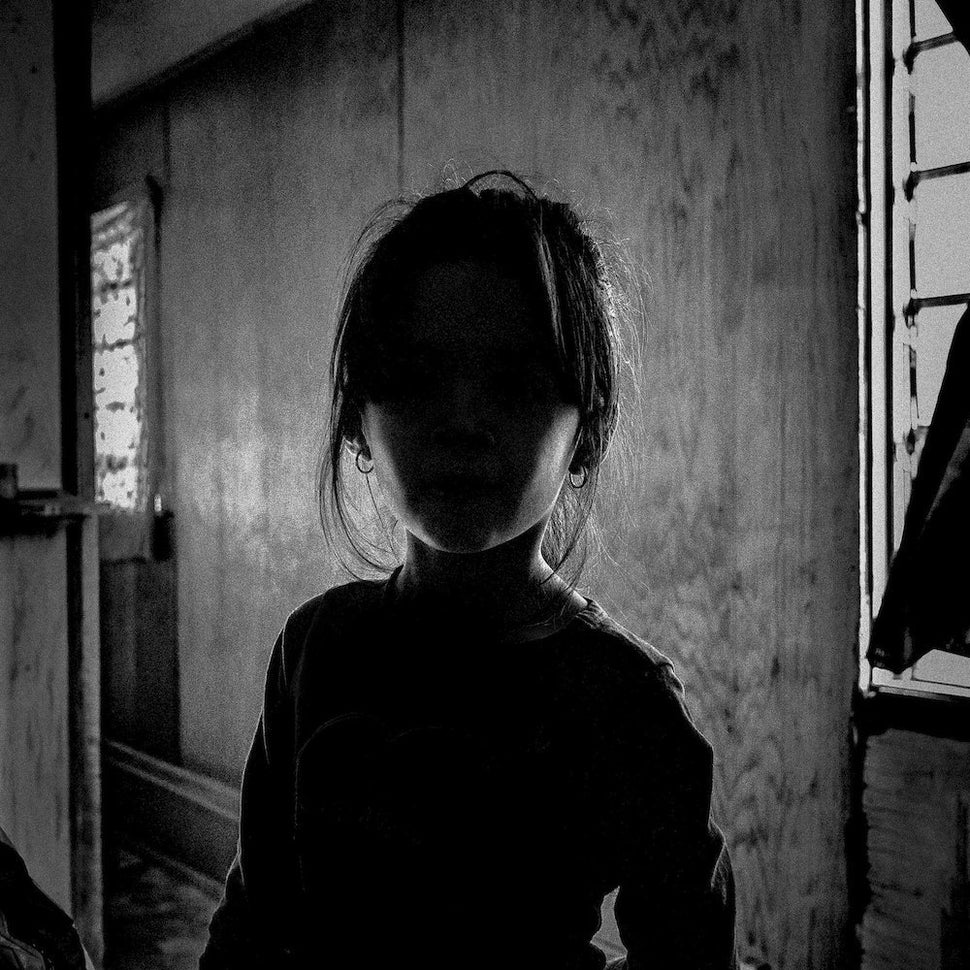 It's a concept as simple as it is harrowing: put poverty-stricken U.S. towns where everyone can see them. Through a series of black-and-white images, captured in sharp detail what numbers and statistics cannot, the embodied realness of a place, as it appears to those who live there.
Photographer Matt Black does just this in his ongoing series "The Geography of Poverty," an ever-expanding index of the places in our country that are most often overlooked, despite being the most in need. Until Oct. 31, 2015, Black's striking photos will be on view at Anastasia Photo in New York.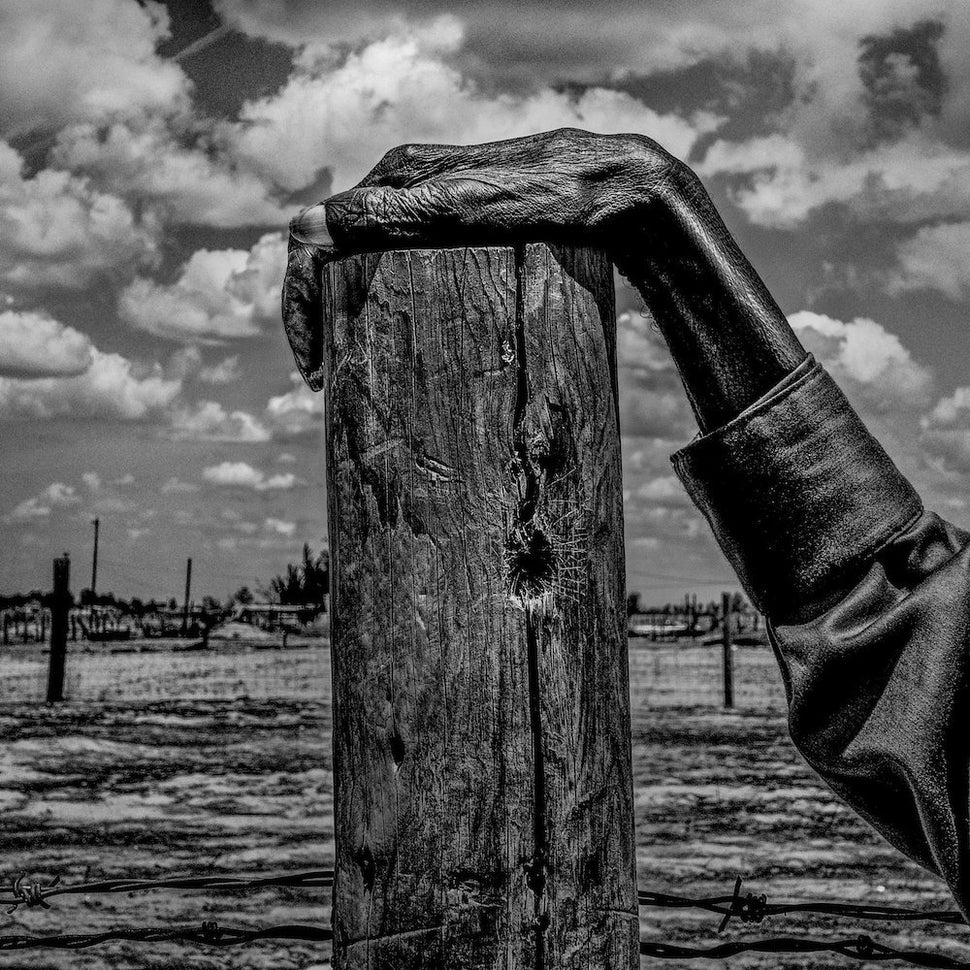 Black began his project approximately 20 years ago in California's Central Valley, the area where he grew up. Each of his stark photographs captures a single moment -- be it a row of birds on an electric wire, a lone fence post, or a vision of burning tire smoke cascading into the sky. The captions provide context: Brooks County has a population of 7,223 and 38.3 percent live below the poverty level. Alpaugh is a town in Tulare County, California. The population is 1,026 and 55.4 percent live below the poverty level. The facts and figures are daunting on their own, but when coupled with a glimpse at a split moment in time, they cling to your memory with a tighter grip.
"It's a very simple thing to say, 'Look, this is where it is,'" Black explained, "but I think it connects things in a way that sometimes photography can struggle with, because photography is all about abstracting things and condensing things and making a very distinct visual statement, but sometimes that gets de-connected from reality."
After capturing various towns throughout the Central Valley, Black expanded his mission, embarking on an 18,000-mile road trip throughout the country. For three months, the photographer documented over 70 cities, towns and rural communities, all of which had over 20 percent of their populations falling below the poverty line.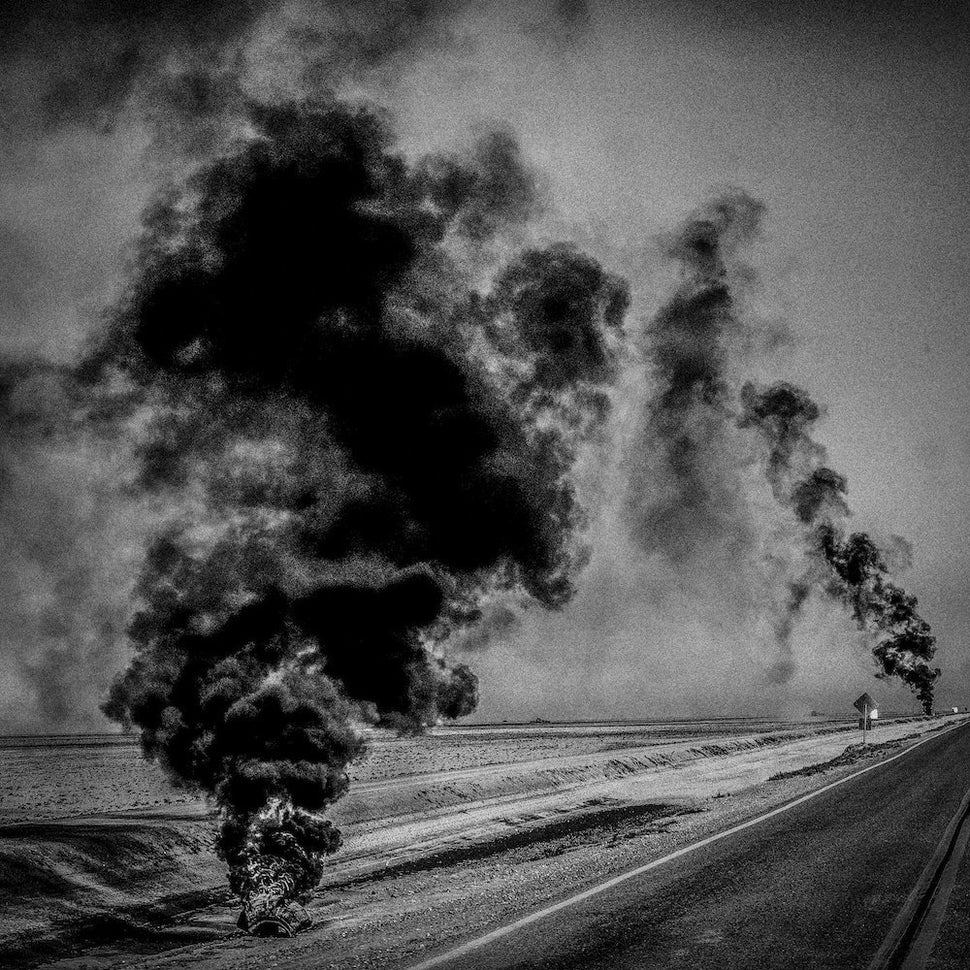 Black competed the journey via a single continuous route, revealing that rampant poverty is not an outlier but a contiguous thread. "What really dawned on me is how connected these places are," Black told Time Magazine. "I've driven all the way across the country, but in a lot of ways I feel I still haven't left the Central Valley. It feels like one place. Uniting them in this kind of visual document is challenging but immensely satisfying because it feels like I'm making a statement that needs to be made."
The seemingly endless stream of drought-plagued, job-hungry and crime-laden locales offers a jarring contrast to the bountiful America so often projected in mainstream culture, and thus emblazoned in our imagination. As Anastasia Photo expresses in a statement accompanying the exhibition: "Black questions what kind of America are we to be -- a land of opportunity, or pockets of plenty amidst a landscape of disparity and despair?"
Black posts his photos to Instagram, captioning each image with figures representing the region, geotagging them to put each destination in context. At first Black was worried about how his work would be digested on a platform like Instagram, typically associated with brunch pictures, selfies and inspirational quotes. Black now has 187k followers, and Time declared him to be their Instagram photographer of the year in 2014.
See the thirsty landscapes, tired hands and opaque skies that bind so many cities across America in the images below. To view the works in more brutal detail than your iPhone screen can convey, visit Anastasia Photo in New York, where Black's work is on view until Oct. 31, 2015. 
PHOTO GALLERY
Carbon Footprint Photos