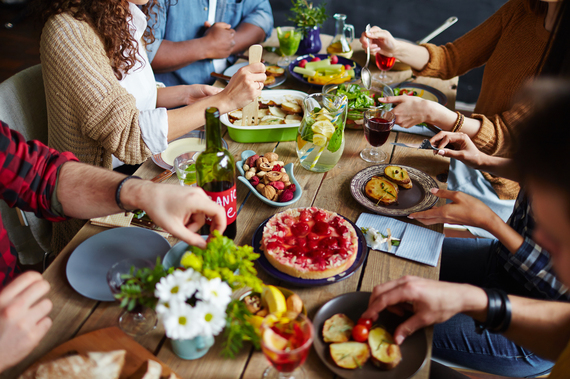 Christmas shopping has never been my favorite thing. As much as I try to get it all done online, invariably I find myself pushing through the crowds in a physical store because there are just certain things that I never think about buying until they are in front of me. It's not until some unknown, but relevant object seems to pop up off the shelf that I realize it's exactly the perfect gift for someone on my list.
So, in the very first store on the very first morning I set out to find those gifts, I ran into Laurie David, whom I had not seen in awhile. Laurie has been a good friend since we first met over fifteen years ago when she joined the board of PS Arts, a nonprofit arts organization with a mission to provide arts education to underserved public schools and communities. During the time she was involved with PS Arts she took our small budget and quadrupled it with her passion and savvy business acumen. I took our chance meeting as a good omen that the season was starting on a bright note.
Laurie is a powerhouse and a success in everything she does. While raising her two daughters, she co-produced An Inconvenient Truth featuring Al Gore in 2006, which focused on the global crisis of too much carbon dioxide in the atmosphere and executive produced Fed Up with Katie Couric in 2013, which looked at the childhood obesity crisis. One of the country's strongest and most outspoken environmental activists, Laurie has also authored several books, my favorite of which is The Family Dinner.
In this book, Laurie brings back the ritual of family dinners that seems to have gotten lost in today's fast-paced world. She offers reasons, healthy recipes, and clever "green" ways to make that happen. One of my favorite quotes from the book is, "Together, one meal at a time, we can make family dinner the regular ritual it was always meant to be. Sacred time. Time to purposely be a family."

After we had parted company and I went about the rest of my shopping, our conversation lingered, and my thoughts turned to the importance of those dinners during the holidays. While Laurie's book is about making family dinner a year-round ritual, it sometimes feels like it only happens in December and even then often gets missed under the crush of gift giving. While I put a lot of effort into making sure that doesn't happen within my own family, I am still aware how easy it is to forget that the centerpiece of our table should not be a pile of presents but the space we've created to gather together and connect.
For me, environmental health and living with a green heart is a practice that has always extended beyond the food we ingest, the products we use, and the air we breathe. It's also about the people I surround myself with. As human beings, we are hard-wired for connection. Gathering around a table during the holiday season feeds that need. Gifts are symbolic of how we feel, but the most perfect gift is the one that comes from being present and sharing from the heart. That's what creates the feeling of love and warmth that we all crave.
Perhaps that is also the reason I choose not to relegate myself to online shopping and why I make the effort to navigate the crowds in the malls so that I can be in the presence of real live humans instead of virtual ones. In this case, it led to a chance encounter with a friend I don't see enough of and who unknowingly reminded me early on in the season that the secret to living with a green heart during the holidays and all year round isn't such a secret. It's more than an exquisite table setting, a yummy meal, and the most perfect gifts. It's simply to be present with the people around you - to listen, to laugh, and to share in your joy. That's what I'll be doing this holiday season. I invite you to do the same.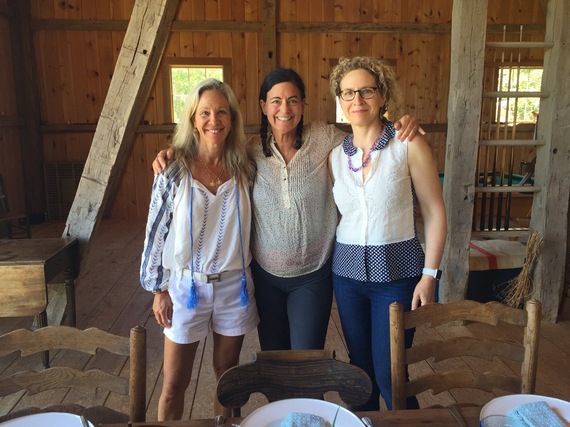 Calling all HuffPost superfans!
Sign up for membership to become a founding member and help shape HuffPost's next chapter