A lot of wonderful new, often one-of-a-kind new spirits come on the market in time for the holidays. Here are some any imbiber would be delighted to receive as a gift.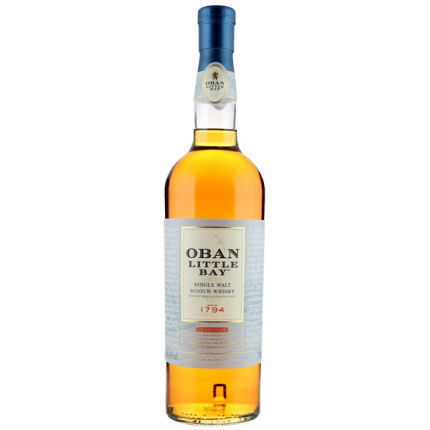 OBAN LITTLE BAY ($75)--One's preference for Scotch whisky, whether it's a blend or a premium or a single malt, is largely built upon familiarity, occasionally upset by the discovery of one new to one's palate. People not inclined to smoky, peaty Scotches will never care for those from Islay, while others may find single malts too well-bred for everyday drinking. I have settled on my favorite (at least for now) with the newly released Little Bay, a single malt distilled in small copper pots and selected from various batches. It is made in the West Highlands and has a characteristic fruitiness along with all the other notes of sea spray and briar. For me it is impeccably balanced for both an aperitif with a splash of water or after dinner for a night cap.
CHIVAS REGAL EXTRA ($44.99)--Long before single malts began to wedge into the Scotch market, Chivas Regal reigned at the top rank of blended whiskies, and this new release is a blend from spirits matured in Oloroso sherry casks, which intensifies the traditional flavors that Chivas drinkers love, and it's being released at a very good price for 2016. It makes a terrific Rob Roy cocktail.
LAPHROAIG CAIRDEAS 2015 ($275)--For those who do like their Scotch brawny, smokey, and very peaty, Laphroaig has always been the go-to label, and this special edition, released during Fèis Ìle 2015 and marking the distillery's 200th anniversary, uses floor-malted barley from the distillery's own small malting floor, and is matured in ex-bourbon casks for around a dozen years. It is bottled at 55% alcohol.

THE GLENROTHES VINTAGE RESERVE SPEYSIDE SINGLE MALT ($55)--Speyside single malts, being lighter and distinctly sweeter, are easy to love for those beginning to explore beyond blended whiskies. Glenrothes' is a combination of different vintages aged in a variety of casks. The oldest constituent goes back to 1989. It's very fragrant, has a softness on the palate, and a honeycomb sweetness, makes for a creamy long finish at 40% alcohol.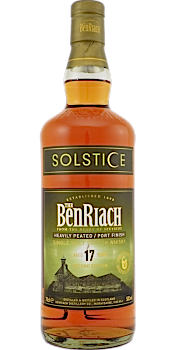 THE BEN RAICH SPEYSIDE 17 YEAR OLD SOLSTICE SECOND EDITION ($74)--While it has the sweet mellowness of Speyside malt whiskies, this is "heavily peated" and has a fine briney finish. It is aged first in bourbon barrels, then in tawny Port barrels, bottled in 2011 at 50% alcohol.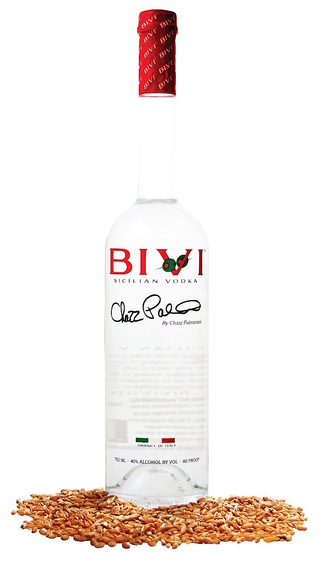 CHAZZ PALMINTERI BiVi SICILIAN VODKA ($29)--I long ago gave up any allegiance to Russian vodka, but Sicilian vodka, under the name of Italian-American actor Chazz Palminteri and made by Master Distiller Giovanni La Fauci, is new to me, and I'm impressed. There's a distinct bouquet and there are lovely flowery notes to balance a desirable heat that reminds you that vodka is not just a fairly bland neutral spirit. The base is Sicilian semolina wheat, distilled four times and filtered ten. I'd as soon drink it straight as in a vodka martini, but mixing it with other ingredients will compromise its refinement.
LHERAUD COGNAC V.S.O.P. AOC Petite Champagne ($92)--It has become a rare thing to find a Cognac blended from the three grapes that by tradition made the brandy special--Ugni Blanc, Folle Blanche and Colombard--after the last two suffered from vine diseases. Lheraud's is still made from all three varietals, aged for five years in Limousin and Tronçais oak barrels, first young ones, then older, and the nuances are significant. Lheraud also makes a V.S. aged for three years ($56) and a Cuvée 10 that spends a decade in wood ($135).
CITADELLE GIN ($25)--I'm not a big gin drinker because I find it is so often made with little discrimination beyond its suitablilty in a classic martini--this at a time when martinis seem to be made with anything but gin--but this new French gin by Pierre Ferrand, made in the Cognac region, has a definite juniper component and a remarkably fresh touch of heat. Triple distilled in small Cognac pots from French wheat, the botanicals, which include coriander from Morocco, orange peel from Mexico; cardamom and nutmeg from India; licorice from China; cubeb pepper from Java; juniper, savory, violet and star anise from France; fennel from the Mediterranean; iris from Italy; cinnamon from Sri Lanka; almonds and lemon rind from Spain; cassia from Indochina; angelica from Germany; grains of paradise from West Africa; and cumin from Holland-- do not fight each other but blend seamlessly into a richly flavorful--not flavored--gin as good on the rocks as in a Martini. There is also a Barrel-Aged variety at $35.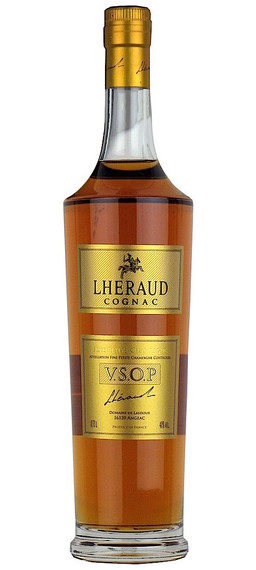 PIERRE FERRAND DRY CURAÇAO ($30)--The fact is, most of the orange liqueurs out of the Caribbean, even Curacao, are cloyingly sweet and whatever they use to give it the vague flavor of orange is dubious. Which is why I have always sworn by Cointreau, very expensive but whose use of various orange peels gives it a seductive, bittersweet edge. Now, with Pierre Ferrand Dry Curaçao, there is a very worty competitor that shows that the liqueur need not be a treacly sweet additive. This new curaçao is not bone dry by any means but its sweetness makes it delicious both as an aperitif (especially on cracked ice) or as an after dinner cordial, and when used as the sweet component in a margarita, it really makes a big difference in taste.
Related