My brother and I sat on the thin carpet, eyes open wide, giggling in anticipation with our fingers in our mouths. It was Christmas Eve, and my entire family was sitting around our tinsel-covered, brightly lit Christmas tree.
We watched as my mother and father together pulled out the world's largest box from behind the tree. My mother read the tag on the enormous present and my brother and I jumped up, clapping when we heard the words, "para Alejandra y Pachito, del Nino Jesus." For Alexandra and Pachito, from Baby Jesus.
In our footed pajamas, we tripped over our three other siblings sitting in front of us and ran to rip the wrapping that covered our gift.
"Guarden el papel!" Save the paper!, my thrift-minded grandmother shouted from somewhere in the background. Her words fell on deaf ears, for we tore at that paper for what seemed like an eternity. After all traces of gift wrapping were tossed aside, my brother and I jumped with joy.
We had gotten it! The little spotted rocking pony that we wished for every time we had seen it at our neighborhood hardware store was here! It was in our living room and it was ours! We pulled our little bodies on the pony's saddled back, and one behind the other, we rocked and rocked and that pony squeaked and creaked as we imagined it flying us over fields, while we held on for all we were worth.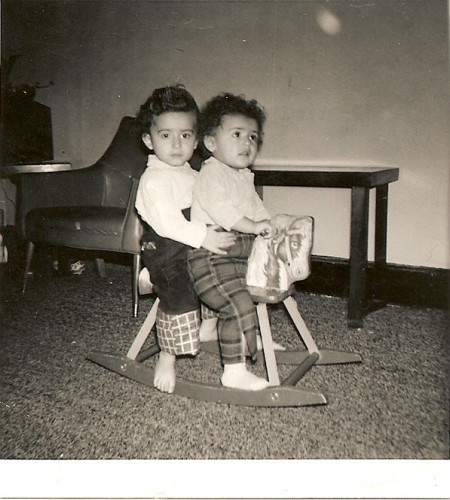 These are the bright and beautiful memories I have of a Christmas Eve when I was barely 3 years old. It was the first year my father was in this country. While I was preparing for this post, I emailed my older sister to see if she had any details to add. My sister is eight years older, and she would have been 12 years old that Christmas.
Typing with excitement over the memory I hoped to share, I asked her, "Do you remember that Christmas that Pachito and I got that rocking pony we wanted so much?"
"Oh. That awful Christmas." Her response stunned me. "Yes, yes, I do. You two had to share a present. It was Daddy's first year in America, it was awful... we had nothing."
I sat at the other end of the email, the wind knocked out of me.
"Are we talking about the same Christmas?" I typed back. "It was wonderful. Daddy was here, we had the pony, we had the chocolate cake with pink frosting at midnight..."
"No. Don't you remember how cold we were? Your pajamas were too small. We all had to share gifts. No one else got presents except the kids."
"But we were so happy," I insisted. "Daddy was dressed up in a suit and tie, and mama had on her flowered dress, and 'buelita was cooking."
"Daddy always wore a suit and a tie." My sister's email became an explanation. "Mama was pregnant and had on her only good maternity dress. And our grandmother was always at the stove."
After our email exchange was through, I sat and thought about how differently she remembered this Christmas. My sister, being older and able to understand the situation we were in, saw that Christmas through the reality of what it truly was: a struggling one.
For me, being 3 years old, I remember receiving the one thing I truly wanted. And I remember my favorite chocolate cake in the middle of a table covered with a poinsettia tablecloth. And I remember my handsome father finally being home with us.
I think of this brown pony Christmas, and it was perfect. I didn't notice how many presents were under the tree; I don't remember cranky parents or long lines or fights at stores for gifts. I remember magic -- with a twinkling tree, and an enormous gift for my brother and me under that tree. Riding that pony together was more fun than riding it alone could ever be: I had my partner for our adventures.
I remember it as the brightest, shiniest Christmas a little girl could imagine.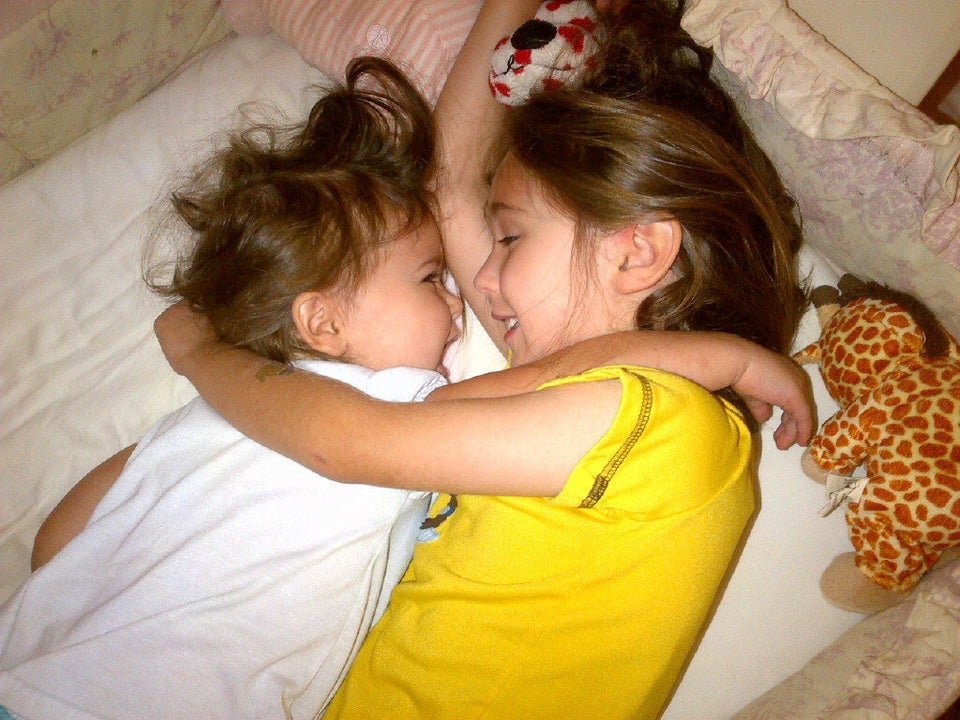 Love In One Photo