Somewhere above the clouds midway across the Atlantic Ocean, flying to Miami with Virgin, I had an epiphany. The little Bar of Success, now available on Virgin Atlantic's inflight Retail Therapy magazine, will have circumnavigated the globe countless times on one of these very flights. Thinking about this made my heart skip a beat. The sudden realization that something so seemingly small that I created, was now clocking up air miles felt utterly surreal: dreamlike even. My little amulet was venturing to places I had never been, sparking conversations with women I have yet to meet, being gifted for reasons I am insatiably curious to know.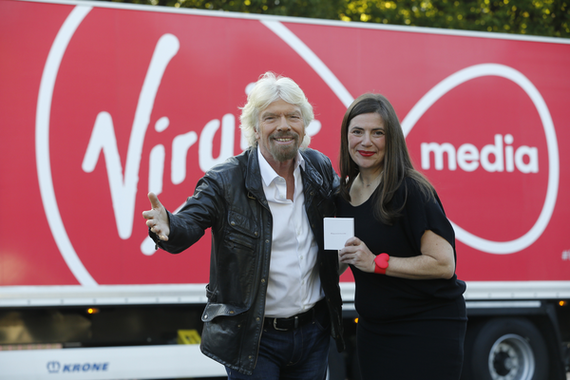 Being mid-air afforded me the luxury of thinking about this on a deeper level. I began to contemplate all the gifts being carried from shore to shore, by women over generations, crossing the Atlantic. At first their intercontinental journeys would have been perilous. Waves of immigrants would have flooded in from afar to make a new life and escape whatever misfortunes had befallen them. Those lucky enough to be afforded the opportunity would return to their homeland again, baring the fruits of their labour in the form of gifts. Eventually, the world changed, women won the vote, and travel became a choice for the emerging middle classes: the rest as they say is history.
But fast-forward again and it's impossible not to think about the mass movement of unsolicited migrants currently washing up daily on the shores of Europe - a continent largely ambivalent about its response. What have these people fleeing had to abandon? How long will it take them to build new lives in an unfamiliar land? More importantly, what stories will they never tell, and will they ever get to bring home the gifts of their own success?
This brought me back to the gift and what it really needs to represent - somehow this gift has to contain the space for those who give and receive to imbed their own story. It made me think of how many times I have needed to find something in an airport or on a plane to gift to a friend without stopping for one second to appreciate the sheer luxury of it. I can only be grateful that I have had a small glimpse of this struggle. I too had to start from zero as a single mother with no financial support. That is why I work with KISANY Living Linens: their story of economic empowerment was once my story, and I wanted to give back.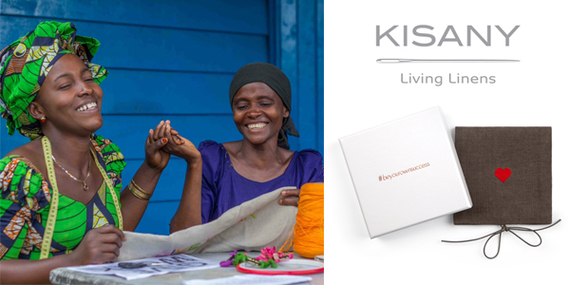 So on this flight, during which I watched Carey Mulligan's stellar performance as Maud in the Suffragettes directed by Sarah Gavron, I decided to dedicate my little Bar of Success to all those brave women who find themselves on the threshold of a necessary but terrifying fresh start. My message to them is: Be Brave, Be Bold and most importantly Be You. As Mrs. Pankhurst said, "Never underestimate the power we women have to define our own destiny."

Calling all HuffPost superfans!
Sign up for membership to become a founding member and help shape HuffPost's next chapter