The well-known photographer known as Indrani has joined forces with Project Nanhi Kali and the innovative ad agency StrawberryFrog to create a powerful YouTube campaign called The Girl Epidemic. Set in the slums of India, the trailer-style video uses jarring footage of a social reality in which girls are treated as an infectious disease. Sold into marriage or forced into child labor and sexual slavery, the video aims to raise awareness of the horrific conditions of girls in India.
As a long-time supporter of scholarship programs for girls in India (she founded SEEschool.org with her father to provide free education and vocation training to women and children), Indrani was brought on to direct Nanhi Kali's newest film campaign. The photographer most often collaborates with Markus Klinko, a French-Hungarian musician turned photographer, and together they have worked with the likes of David Bowie, Beyonce and Isabella Blow. Her creative lens, coupled with an impassioned perspective on gender realities in India, resulted in a powerful and provocative piece of film. We asked Indrani a few questions about The Girl Epidemic and her time filming in India. Scroll down for images.
HP: How did you become involved with Nanhi Kali and the project, The Girl Epidemic?
Indrani: Super-hip ad agency Strawberry Frog reached out to my production company Aerofilm. They'd seen my award-winning campaigns and my film The Legend of Lady White Snake. I was blown away by the Frogs' brilliant concept and the great work being done by Nanhi Kali, so we were a good match!
HP: The short film created for the project takes the form of a trailer, showcasing first-hand footage of an infectious outbreak in India - that outbreak being the existence of young girls. How did this idea take shape and what type of response were you hoping to illicit in viewers?
Indrani: Strawberry Frog's creative directors Corinna Falusi and Justin Via developed the powerful concept and script of the Girl Epidemic, and I directed and shot the trailer, with amazing production designer GK Reid. Our goal was to create a film-style, unforgettable, visceral experience that was a metaphor for the very real yet unimaginable horrors of the 'epidemic' of infanticide, child labor and sexual slavery. To provoke viewers to question, is this really happening, to go to the website to find out more and to support the 'cure', the education of girl children through Nanhi Kali.
HP: What was your experience like during the filming of this project? There are a number of young girls cast in the trailer; how did they respond to the message of the project?
Indrani: Though the budget was very limited, I chose to film in the slums of India, and recruited a cast of 50: great actors, characters and real Nanhi Kali students. It was very challenging, we shared the difficulties they face, shooting in their homes on top of a mountain of garbage, without sewers or running water, and in the chaotic streets, yet it was very uplifting to see these girls strive for a bright future, with their amazing Nanhi Kali teachers. We convinced wonderful people whom we met in India to join us as volunteers, along with EP Sara Eolin, VFX director Sam O'Hare at Aerofilm, and top editor Sonejuhi Sinha at Final Cut, who made some miracles happen.
HP: Throughout the footage created for the project, a number of individuals make statements about the Girl Epidemic that is sweeping across their city. A suited man states, "It's a total mess. They can die for all I care." A well-dressed woman demands that more be done to "eradicate the epidemic." Who do these individuals represent?
Indrani: These individuals represent those who disregard the importance of the millions of girls who disappear in India and the world.
HP: You were born in Kolkata, India. Did you feel a sense of pressure to adapt to gender stereotypes as a younger girl?
Indrani: I was born in Kolkata, and I was fortunate that my family fully encouraged me to pursue my dreams, requiring only that I never forget those less fortunate. I became a teen model working around the world, and returned to India to found SEEschool.org, before graduating in Anthropology from Princeton University, and becoming a photography duo with Markus Klinko, with our own Bravo reality show "Double Exposure" airing in over 100 countries, and now a film director.
HP: What can viewers do beyond viewing and sharing the film in order to raise awareness of The Girl Epidemic?
Indrani: Share the film and its message, and make a donation: so much can be done with even a small contribution!
Check out a selection of photos from the filming of The Girl Epidemic in the slideshow below! And view the video, "The Girl Epidemic," here!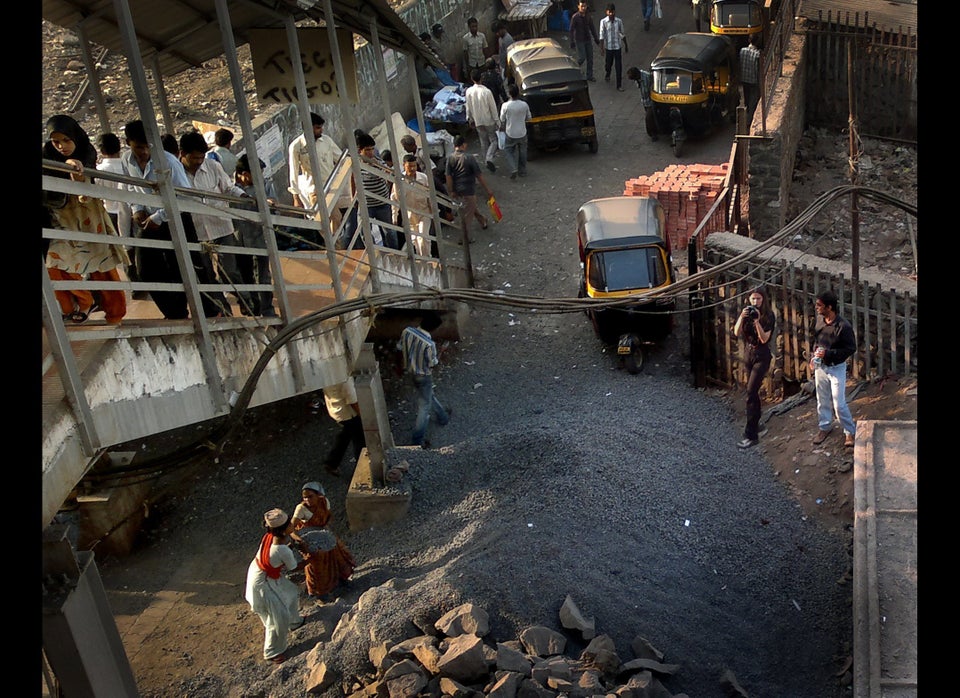 The Girl Epidemic
Related
Popular in the Community