Girl Scout cookie sales are online, and life is just that much sweeter.
The Digital Cookie program was wildly successful last year, resulting in 2.5 million boxes sold online. This year, Digital Cookie 2.0 rolled out with more activities and learning opportunities for the girls, more troops involved, and more opportunity for fans to indulge their favorite cookie obsessions.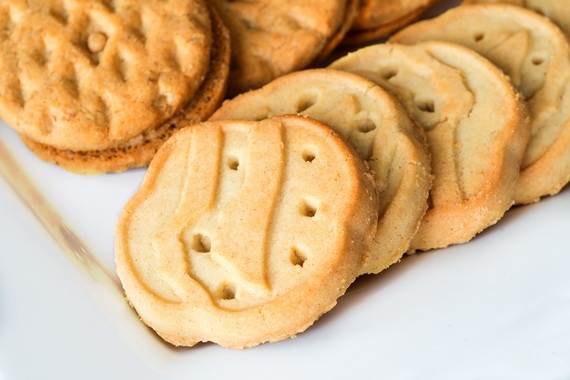 The Girl Scouts have a long tradition of cookie sales, and of teaching girls real-life skills. When they first started selling cookies in the early 1920s, the girls did everything, including the baking. Girls and their moms would bake up batches of sugar cookies and hit the sidewalks in their neighborhoods to raise money for their troop.
Today's reality of both parents working and increasingly transient neighborhoods makes sending little girls door-to-door a dangerous prospect. Responsibility for cookie sales naturally falls to the parents, bypassing some of the program's educational value for the girls.
Putting cookie sales online hands the responsibility back to the girls, who learn invaluable lessons in modern marketing - lessons they can put to good use when they enter the workplace. This is undeniably a digital generation, already growing up online. The Girl Scouts are doing what they have always done, teaching real life skills in real time.
Taking Cookie Sales to Social Media - Inbound Marketing at Its Finest
When a friend posted this video of her daughter on Facebook, I was both charmed and excited. It was Ceci's idea to make a video asking people to buy cookies, and her mom and dad agreed to put it online. The response was immediate and positive. Within minutes, the post had dozens of enthusiastic replies. This level of cuteness is impossible to resist.
To protect her privacy and comply with Girl Scout guidelines, I can't include a link to the ordering site. If you'd like to make an order and don't know a Girl Scout, email Ceci's parents.
Business and Marketing Lessons
Ceci, and hundreds of thousands of girls like her, are learning to market in today's world. They have a mobile app for in-person orders, and get to set up their own personalized website.
The back office has tools that include colorful analytics; a progress chart with how close Ceci is to reaching her goal; a pie chart of what kind of cookies have been sold; charts with sales by week and by delivery.
In addition to familiarizing the girls with digital marketing methods, control over cookie sales teaches goal setting, decision making, money management, people skills, and business ethics. The girls oversee delivery, make sure customers get their cookies, keep track of money raised, and learn what it feels like to be an entrepreneur.
Giving Back: Sweet Appreciation For Our Troops
As part of the cookie sales initiative, the Girl Scouts included an extra feature in the digital ordering system. Customers can donate boxes of cookies to be sent to active military troops and to veterans hospitalized in Walter Reed Medical Center. Donated cookies are delivered with no shipping charge.
The Next Step Forward
As a lifelong Thin Mint addict with no young children, finding Girl Scouts to feed my habit every year is no easy task. Sometimes I get lucky, but years have gone by when I did not happen upon a table in front of my local grocery store.
My advice to Girl Scouts everywhere is to treat cookie sales like a real business. Keep your contacts in a CRM (customer relationship management) database, and update your loyal customers by email. I've been buying Girl Scout cookies since the late 60s - when I proudly wore the sash. I'll continue to buy them every single year if you make it easy. When your Girl Scout outgrows her uniform, pass your customer info to the next generation. Your customers will thank you for it!
REAL LIFE. REAL NEWS. REAL VOICES.
Help us tell more of the stories that matter from voices that too often remain unheard.