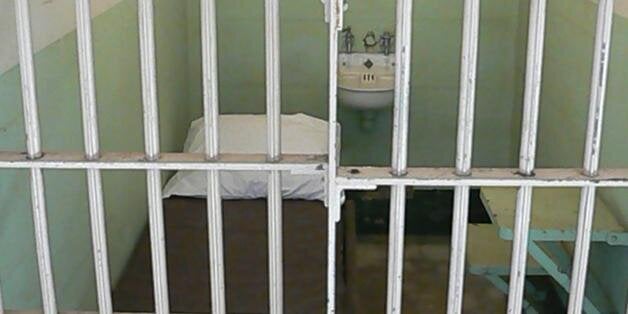 It is time to talk about our girls and criminal justice reform. I have devoted many years to fighting for significant reforms to our broken criminal justice system. I have called for an end to mass incarceration because of its devastating impact on men and boys of color. But, like so many others, I did not focus on our girls enough. I believed that our girls were, comparatively, less harmed by the failures of our criminal justice system.
However, it has become painfully clear to me that our girls of color are suffering too--and we must have a greater acknowledgement of what is happening to them. The Human Rights Project for Girls, Georgetown Law Center on Poverty and Inequality, and the Ms. Foundation for Women just released a report The Sexual Abuse to Prison Pipeline: The Girls' Story that exposes how Black and Brown girls are being criminalized. And, it is not because girls are suddenly becoming violent or joining gangs at any greater numbers. It is because they are arrested for their experiences of sexual abuse and trauma. Sexual abuse is one of the primary predictors of girls' entry into the juvenile justice system.
The most unbelievable example of the sexual abuse to prison pipeline is what happens to girls who are trafficking victims. When I served as The United Nations Goodwill Ambassador to The Permanent Memorial to the Trans-Atlantic Slave Trade, I attempted to bring more attention to human trafficking that is happening right now, including in our very own country. I thought and still think it is important to deal with our issues at home, instead of pretending that they only happen abroad. The sad reality is that when our girls are bought and sold for sex, they are not seen or treated as victims. Instead, they are arrested for prostitution. In fact, according to the FBI, for prostitution arrests under the age of 18, African American children comprise 59 percent of all prostitution-related arrests in the U.S. As the Executive Director of the Human Rights Project for Girls, Malika Saada Saar, has pointed out to me "Our girls are criminalized for being subject to commercial rape. They are not treated as the victims and survivors of child rape that they are--instead they are unjustly arrested, jailed and detained as prostitutes. Even though many are not of the legal age to consent to sex."
There are other ways that girls are pipelined into the sexual abuse to prison pipeline. For instance, over the past twenty years, girls have accounted for approximately 60 percent of runaway cases. It is a status offense to run away, so girls are getting locked up for running away--even though running is a common (and necessary) response to sexual and physical violence. We tell women to run from violence, but when girls run, we arrest and detain them.
The Sexual Abuse to Prison Pipeline: The Girls' Story maps out those key points in the pipeline--the detention of girls who are victims of sex trafficking; the arrest of girls who run away from home or become truant; and those who cross from the child welfare system into juvenile justice -- to create an understanding of the ways that girls are wrongly punished after their experiences of sexual and physical abuse.
We must see what is happening to our girls at the intersection of race, gender and poverty. The terrible truth is that if you are a poor Black or Brown girl who is victimized by sexual or physical violence and trauma, your suffering is denied. Instead, you are punished for it. You are told you are not a victim of child rape, you are a child prostitute; you are not a scared, hurt girl trying to run away from an abusive parent, you are a delinquent; you are not a survivor of the sexual assault perpetrated by those you were suppose to trust, you are a bad girl.
For too long, our girls' lives have been lost, disregarded, or forgotten. As we continue on our path for true criminal justice reform and an end to mass incarceration and the school to prison pipeline, we must include how our Black and Brown girls are also being wrongly criminalized.
We must see, name, and dismantle the sexual abuse to prison pipeline for our girls so that they have a chance to live out their full potential. I commit to giving voice to our girls, as the father to two, as a human rights defender, and as one of many Americans demanding an end to the criminalization of our young people of color.
Related
Popular in the Community