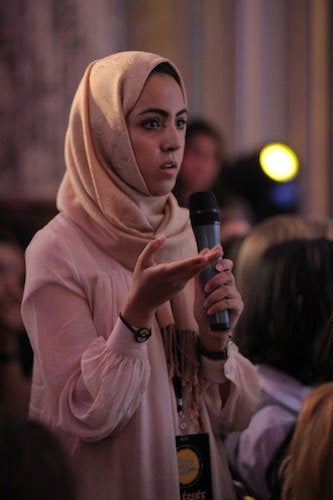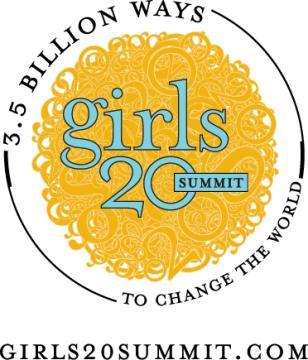 In advance of the G20 Leaders' summit scheduled for June in Mexico, 21 young women representing the G20 nations and the African Union will gather in Mexico City from May 23rd to 31st, for the third annual G(irls)20 Summit.
Launched in 2010 at the Clinton Global Initiative, the G(irls)20 Summit highlights ways in which girls and women can play a leading role in global economic development and progress, and generates tangible, practical recommendations for the G20 leaders to act upon.
The G(irls)20 Summit is made possible with the assistance of corporate partners from one of the world's fastest growing law firms like Norton Rose, to innovators in their respective industries like Google and Nissan. Foundations alike support it -- Nike and Novo. Together, these partnerships make possible an array of guest speakers from the realms of economics, business, not-for-profit organizations, foundations, communications and politics.
But why bother? What is the Summit's allure? Simply put, organizations around the globe are quickly realizing that there are compelling arguments that make the case for investing in girls and women around the globe.
Facts and figures make a difference in how we make decisions, so let's review a few in the context of the economic spin offs of empowering girls and women:
In Kenya, adolescent pregnancies cost the economy $500 million per year, while investing in girls could potentially add $32 billion to the economy. (NIKE Foundation, 2009, Girl Effect);
According to Plan UK, an extra year of education increases a girl's income by 10 to 20 percent and is a significant step on the road to breaking the cycle of poverty.
The G(irls)20 Summit is about showcasing how girls and women can impact a country's economic prosperity, political stability and social innovation. To be in a position to provide G20 Leaders with advice, the 21 delegates attend workshops, participate in panel discussions and caucus to discuss and promote tangible, scalable solutions which culminate in a delegate-led press conference and communiqué that provides a blueprint on how the G20 Leaders can utilize and engage one of the best resources in the world -- girls and women. This year the G(irls)20 Summit will focus on the Opportunity Gained when women are economically empowered in agriculture and the Opportunity Lost because of gender based violence.
This isn't a normal summit. It is actually quite groundbreaking. We work with over 40 partners -- private and public sectors, foundations and host governments. Hundreds of girls from around the world apply and only 21 are chosen -- I am pleased to say that the delegate selection process is very difficult because young women today are powered by ideas and courage and are not held back by borders.
Take for example our 2010 delegates July Lee of the United States and Noma Sibayoni of South Africa who partnered and together launched an initiative called Write With A Smile to get teens into school by providing funds for uniforms and encouraged them to continue with their education. Or the 2011 delegate from India, Riana Shah who co-founded Independent Thought & Social Action (ITSA India), an education reform organization that aims to empower socially responsible youth leaders through critical thinking and social action. And of course there's the African Union's Lilian Kithiri who continues to persevere creating awareness around reproductive health to communities living in the rural areas of Kenya. Despite stumbling upon numerous funding roadblocks not uncommon in her area of the world, Lilian has lined up
an exceptional programme of activities and already held two successful information sessions for girls and women in remote rural communities of Kenya.
As WEF founder Klaus Schwab said, "A world where women make up less than 20 percent of the global decision makers is a world that is missing a huge opportunity for growth, and ignoring an untapped reservoir of potential." There are a few ways to experience the Summit. You can join us in Mexico City on May 28th, you can sign up for your number in support of girls and women, or you can join the conversation via our livestream on www.girls20summit.com on May 28th, 29th and 31st. Whether you are a girl, boy, woman or man... we all have a role to play in empowering girls and women.
Related
Popular in the Community