When the first trailer for "The Giver" arrived in March, fans of Lois Lowry's 1993 young-adult dystopian novel were confounded by its lack of black and white. In the book, members of the Community -- a sanitized society that doesn't experience emotions or pain -- see no color. But the trailer came with every hue you'd expect from today's dystopian-happy movie landscape.
"That first teaser trailer was put out by the publicity department without real consultation with us," director Phillip Noyce ("Patriot Games," "Salt") told HuffPost Entertainment. "Even if they had consulted with us, without thinking as a filmmaker, I might have said, 'Oh, that's in color, okay. I guess that's the best way to sell the movie, even though it's not entirely in color.' It was an error. It doesn't reflect our interpretation of the novel. It doesn't reflect the movie."
As Noyce's comments indicate, fans' fears have been allayed. The second trailer, which premiered earlier this month, featured the black and white that was previously missing. Those few months in between, however, were patchy for "Giver" purists, who cried out in anguish at the thought of the middle-school staple not satisfying their recollections.
"It was an oversight," Noyce said. "I don't think anyone realized quite how protective fans of the book might be to that concept of restricted perception. I was amused by all the controversy in a way because I knew that wasn't how the film was shot or how it would be released. So it didn't really worry me, I suppose, on the basis that I knew eventually the right trailer would come out. And I guess all publicity, to a certain extent, is good publicity. It quick-started a lot of chatter. In [the studio's] defense, they were thinking, 'Oh, well, if the movie's coming out in summer, then if the expectation is that it's in black and white, there will be all sort of pre-judgments about what kind of movie it is."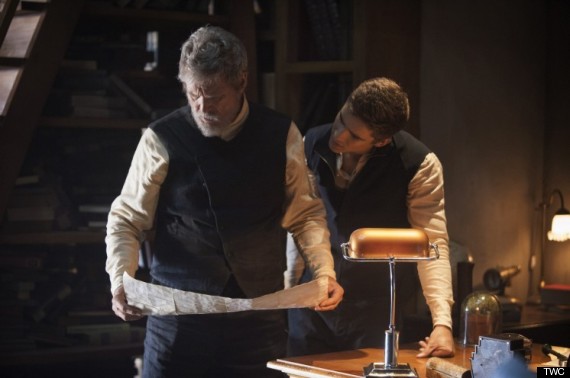 "The Giver" stars Australian actor Brenton Thwaites as Jonas, who is selected as the sole recipient of knowledge the rest of the Community isn't privy to. The Giver, played by Jeff Bridges, is who feeds him such information. The movie fits squarely with the abundance of dystopian flicks to hit theaters in recent years. "Twilight," "The Hunger Games" and "Divergent" have led the YA charge, all three basking in monstrous box-office grosses. On the more adult-oriented front, everything from "Cloud Atlas" and "Elysium" to "Never Let Me Go" and even this month's "The Rover" are just some of the titles that have embraced the end of civilization as we know it.
Noyce says the onslaught of alternative-society stories owes a debt of gratitude to Lowry, who offered a more philosophical approach to similar tales now being told on the big screen. Regardless, he wasn't fixated on avoiding any particular tropes that have emerged among the genre's staples.
"We were following a book which is very much an encyclopedia of ideas," Noyce said. "In sticking to the book but also in consulting Lois Lowry in all stages of scripting, planning, designing and even editing -- even in post-production, Lois has been a couple of times to see the film and give her comments -- we felt that we had as the basis for our movie something that everyone else copied, but they could never get to the essence of what Lois was doing ... It will provide a different sort of entertainment for people who have already seen all those that copied her."
It'll also provide entertainment for anyone anxious to see Taylor Swift. The 24-year-old singer, who appeared in 2010's "Valentine's Day" and voiced Audrey in 2012's "The Lorax," portrays Rosemary, The Giver's daughter. Longstanding "Giver" fans may recall that Rosemary does not actually appear in the book (instead, The Giver talks about her during Jonas' training), so the exact nature of Swift's casting has been enigmatic. She popped up in the first trailer, in a blink-and-you'll-miss-it shot, and received her own character poster alongside stars Thwaites, Bridges and Meryl Streep, but that's essentially all we've known of her role.
"The book where Rosemary is talked about and the film are pretty much the same," Noyce explained. "It's just that we flash back to what [The Giver is] talking about. She doesn't have a part in the present-day story. The Giver takes us back to his relationship and what happened to her through a short flashback scene, so Rosemary is not an ongoing character in the film. But she has an ongoing presence because the road that she went down is the road we hope our new Receiver doesn't follow, where pain became too great and what she was being exposed to led to her demise. She was one of the people that The Giver lost because of the way he trained her, so now he has a new Receiver he's training. Will he take him down the same path? She's constantly being referred to and is a constant presence throughout the movie, but as in the novel, it's from the past."
"The Giver" opens Aug. 15.
Before You Go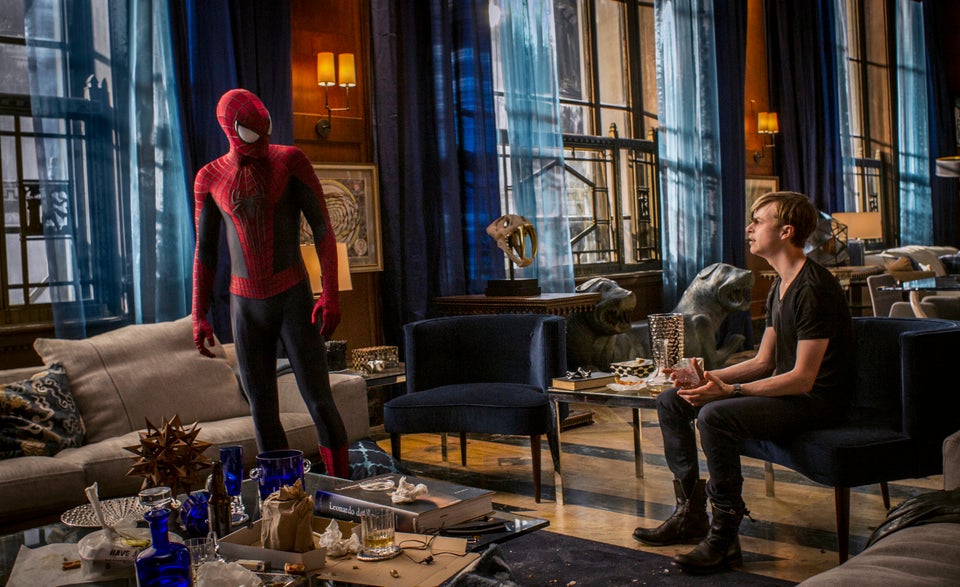 Summer Movie Preview 2014
Popular in the Community