The story of the young Malala Yousafzai captured world-wide attention. Malala demanded that girls like her be allowed to receive an education. For this, in 2012 the Taliban shot the 1997-born Malala in the head. After her discharge from a UK hospital Malala has became an even more ardent promoter of girls' rights and a winner of the Nobel Peace Prize, standing as a symbol of poised strength and persistence in overcoming discrimination.
The media frequently reports shocking stories about the fate of women in Middle Eastern countries or its cultural spheres of influence. These stories give rise to issues such as human rights, gender equality, freedom of speech, due process, the rule of law. These stories do not represent all of Middle Eastern cultures.
The following paragraph was taken from a book published in 1877 by Shelomo Bekhor Hutsin. The author was a well-known and respected educator, poet, Rabbi, publisher, and journalist who lived in Baghdad (1843-1892). His book was written for the purpose of educating young people. One of his goals was to instill in the hearts of his young readers respect, appreciation and gratitude to their mothers:
When you were created, your mother carried you in her womb joyfully and with a good heart for nine months. When the time came to give birth to you, birth-pangs seized her, and were very likely hard and bitter. There was just a step between her and death. After she gave birth to you and you walked on the earth and enjoyed the light of life, she did not rest from your load and was not freed from her irritation and toil for all the hard work she did for you. She carried a heavy burden and experienced days of misery, sitting confined and detained at home in order to carry you on her lap so that you could be comforted, keeping you fed and satiated from her comforting breasts and holding you as the vessel of her splendor and dignity. Her hands never seemed to tire from rocking you in the cradle. Later, on her two unfettered legs she took you on long and short walks in the yard in order to dissolve your anger and your sorrow. At night, too, she was not relieved and never tasted the taste of sleep, for even if she was asleep her heart was awake because she was worried about you waking up. If she heard your cry she would awake at once and come to your side. She would begin to sing and chirp and coo for you like a dove. There was no limit to her calm and silent suffering those cold winter nights, that you have long forgotten. Meanwhile all the people in the house were lying on their beds and stretched out on their couches, covered up with a thick blanket, and not even one of them could uncover a single limb because of the chill. She would leap from her bed with wonderful agility and enthusiastic zest to put you to sleep on her lap or put you in a cradle and swing you so that you would find some rest. After she weaned you she still was not free of your care because she was always watching you with seven eyes to feed you good and beautiful food, pleasant to the palate. She also always followed you to protect you from the hunters' traps lest harm befall you. Indeed, even when she brought in a nanny for you she could not bring herself to unload the burden from her neck because of her love for you. (Translated: L.H.)
The intended audience of Hutsin's Hebrew book is young Jewish men, but his description of the mother's love applies to all loving mothers, across boundaries of religion and nationality.
In Hutsin's description, the woman-mother-wife is exalted for her love and total dedication to her child. The author must have found it of huge importance to communicate why mothers should be honored and treated with love. The "stay-at-home mother" Bekhor Hutsin writes about is the busiest and most hard-working member of the family, and he acknowledges and instills this reality. The "routine" cares of the mother add up to illustrate a powerful and impactful woman in the life of her children, and the description rings as a poem of praise and reverence.
Here is an approximately one hundred forty-year-old image of a woman coming from the Middle East. Even in its traditionalism of presenting a mother's role, and being written for a mostly male audience, it is a call for respect and appreciation for great nobility of the feminine. Supporters of equal gender rights can gain a sense that we are building and expanding on elements that are latent and have at least to some extent already prevailed.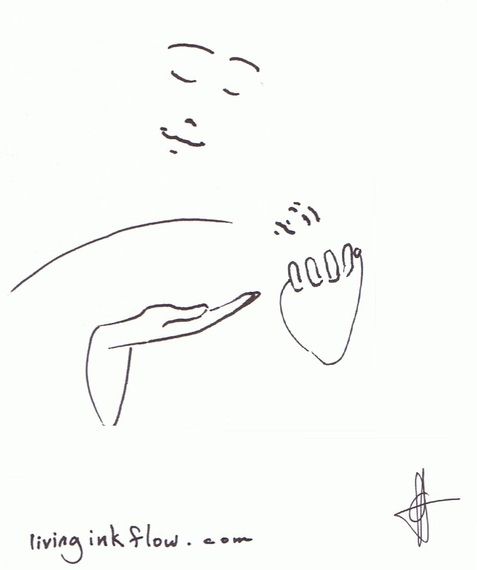 Calling all HuffPost superfans!
Sign up for membership to become a founding member and help shape HuffPost's next chapter