A winner and a leader at every level. U.S. Soccer star Heather O'Reilly is a World Cup Champion, a three-time Olympic Gold Medalist. She won a Women's Professional Soccer (WPS) League Championship, two NCAA National Championships, and a New Jersey state title in high school. Beyond the championships she has won, O'Reilly is also known for her exceptional leadership, grit, and determination.
There are countless lessons that athletes and leaders in business can learn from Heather O'Reilly.
O'Reilly first appeared for the U.S. Women's National Team as a high school student in 2002 when she took the roster spot of injured soccer legend Mia Hamm. At the time, O'Reilly and I were both students at East Brunswick High School and I had the opportunity to write a story on her for our high school newspaper.
In our sit down interview for that story, O'Reilly focused largely on the important role mentorship from the team's leaders and experienced veterans played in her success as a rookie. She credited superstar Shannon MacMillan with guiding her through her debut for the U.S. National Team and also relied on mentorship from the likes of soccer legends Mia Hamm, Julie Foudy, and Kristine Lilly.
Fast-forward 14 years and Heather O'Reilly is one of the most decorated soccer stars in U.S. history. She is once again in camp with the U.S. National Team, competing for a spot on the Olympic roster for the upcoming games in Rio de Janeiro this summer which would mark her fourth Olympics.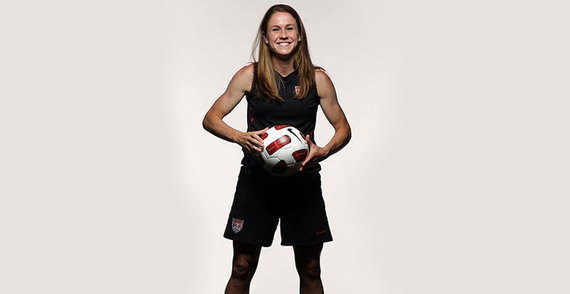 O'Reilly and I caught up again -- just over 14 years from the last interview we did together. This time we reflected on lessons learned throughout her career and topics critical to leaders, in sports and in business.
Andrew Moses: How have you grown, changed, and developed as a leader throughout your career?
Heather O'Reilly: I think I have grown as a leader throughout my career because I have played many different roles on different teams. On the U.S. Women's National Team for instance, I have played the role as the young superstar, and now the experienced veteran. I have been the starter, the substitute, and the reserve player who pushes the team at practice. I have been the goal scorer, and I have been that gritty hard worker that may not get the glory. I have had many incredible highs, and have won an extraordinary number of championships, but I also had times of adversity and struggle. I think that my soccer journey has provided me with a wide range of experiences. I think that will help me relate to people, especially if I get into coaching after my playing career is complete. I think being able to relate to people is an incredibly important quality of a leader.
On Mentorship and Practice
Andrew Moses: What is one piece of advice you share with new players joining the team that a teammate told you years ago (or that you wish someone had told you!)?
Heather O'Reilly: Maybe it wasn't said aloud, but I think I learned from my mentors like Mia Hamm and Kristine Lilly that it is ok to compete at practice. Actually, not only is it ok, it shows that you really care about your teammates -- that you are telling them "I am bringing the best of me and I expect you to bring the best of you because that is how we will both reach our full potential." I think I have brought an intensity and a competitiveness to the training pitch that is valuable and is important.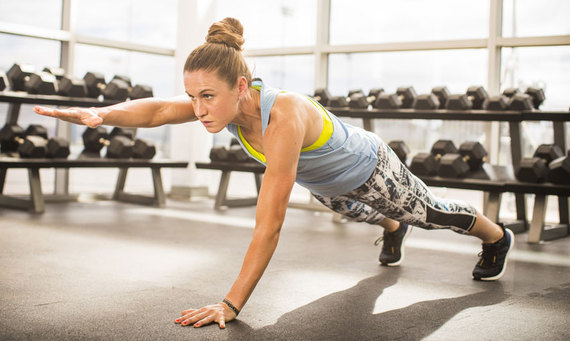 On Dealing with High Expectations
Andrew Moses: How do you channel the constant high expectations for the U.S. Women's National Team and stay focused on the task at hand?
Heather O'Reilly: Honestly, it is not even something that we think about or talk about. We are winners. It is engrained in us. We would not have it any other way.
Andrew Moses: What is the most significant difference between the way you approach the game today as compared to the day April Heinrich's first called you 14 years ago to join the U.S. team?
Heather O'Reilly: I think when I first joined the team I was a little bit oblivious as to what it took to be a professional. I was raw. I was only 17! As you get more experienced, you need to refine the details more. You learn what to eat, who to spend time with, how you learn, what drives you, what is important to you, when to do more, when to do less, and the list continues. You need to learn about yourself to continue to grow, and you need to always continue to grow in order to play at an elite level for a long time.
Andrew Moses: What do you want your legacy to be when your playing days are over?
Heather O'Reilly: The answer to this question is two-fold. First, as a member of the U.S. Women's National Team, I hope I am part of a legacy of badass women who had an incredible amount of success on the field, who advanced the sport in the international scene and through the National Women's Soccer League (NWSL), and improved gender equality as a whole. Individually, I hope my legacy will be as someone who showed the world, and young people in particular, that it is still cool to work hard and that it is admirable to be authentic and to really care about something. For instance, I used to be really embarrassed about pictures of my "game face". But now I'm like, that is me! I live with passion, with a competitive fire, and a winning attitude. Being myself and striving for excellence is something that I try to bring to the table every single day. If that is how I am remembered whenever my playing days are done, I will be very proud.
REAL LIFE. REAL NEWS. REAL VOICES.
Help us tell more of the stories that matter from voices that too often remain unheard.