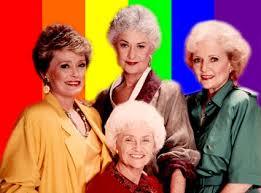 Golden Girls Retirement Plan:Could this beloved 80's sitcom hold the solution to the impending retirement crisis facing America's workforce? Or even provide some much needed help over a few financial planning hurdles for the LGBTQI community?
Living like the Golden Girls could make your retirement more enjoyable and help your savings go farther. The gay community faces an array of specific challenges when it comes to retirement, and watching some episodes of the Golden Girls may shed light on ways to make some of these hurdles just a little easier to overcome.
Picture it: Spending your golden years surrounded by good friends, making life more enjoyable, and helping your retirement saving stretch even further. You all know the show; four single ladies end up living together, and grow into the best of friends. For a variety of reasons the reduced cost of shared housing was a necessity for these Golden Girls. We know this show as ahead of its time on issues like AIDS, gay marriage, coming out, unwed mothers, discrimination, cross dressing, immigration and many other topics, but it also was quietly ahead of the curve when shedding some light on the impending retirement crisis facing the aging US population.
Gay retirees share many of the same threats to a secure retirement faced by these funny ladies. As a group we are more likely to be single in retirement, and less likely to have children, both of which can greatly decrease the safety nets available during these years.
With some proper planning, a "Golden Girls" retirement may be a great way to help make your golden years more fulfilling, and help make your hard earned dollars provide more security in what could easily be a 30+ year retirement. Blanche, Rose, Dorothy and Sophia came together out of necessity, hopefully you and your friends can come together to add friendship, and get the added benefit of a higher standard of living than you might be able to enjoy on your own.
Which Golden Girl do you most represent financially?
Sophia: (Estelle Getty) seemed to be in the best shape financially of the four Ladies, who lived off a pension and social security, while her daughter, Dorothy, had to sacrifice some of her own spending to subsidize her mother, Sophia.
Dorothy: (Bea Arthur) was the divorced, substitute teacher who kept working to make ends meet while she dealt with her mother (Sophia) who lived with her. You may recall she even had a cross-dressing brother.
Blanche: (Rue McClanahan) quite arguably known as everyone's favorite "Popular" Golden Girl. Her husband passed away, and renting rooms in her house was a necessity to maintain her standard of living. In addition, she "slaved to the bone 12 hours a week" at her job to make ends meet. Don't forget she had a gay brother.
Rose: (Betty White) was retired, from St. Olaf and moved to Florida when her husband passed away. Money was tight; the company that provided her pension went bankrupt which left her worried about becoming an old bag lady.
I'm going to assume very few of you reading this are widowed 60-something grandmothers, but all the same I'm sure many of us will face similar challenges when it comes to retirement. I love the idea of spending my golden years surrounded by friends and family, but I'd prefer this type of living arrangement was a choice rather than being forced to live with strangers simply because I couldn't afford to live on my own.
Think of how much money the girls save by combining household expenses. Those saving could be rolled into luxuries you may not have been able to afford on your own like a gardener or even house upgrades, or even other fabulous things like travel, or theater tickets. Personally I think these savings may pale in comparison to the value of just knowing someone is there to hear about last night's date, or even listen to a St. Olaf story, or just hearing "Thank you for being a friend."
Shared housing can have its drawbacks as well, and isn't for everyone. But if you are behind on your retirement savings or just like having people around, this may be an option to retire and stay retired. The lower your expenses are in retirement the longer your money with last, and longevity of life is one of the biggest issues facing retirees today. Increased longevity has made running out of money a serious threat facing many seniors.
The cold hard facts are that about 80% of gay retirees are single, and 90% have no children. So paying for your retirement falls squarely on your own shoulders. While not having children may mean a bit less security in old age, it does allow you the opportunity to save a lot more money during your working years. Make a point to get your retirement plan on track, so you have the option to be a Golden Gay in retirement, rather than just having to get a roommate to simply keep the lights on, or worse you might end up at the dreaded "Shady Pines" or somewhere even worse.
Keeping yourself out of "Shady Pines" type nursing homes may not just save you money, but help extend your life. Finding ways to keep you and your friends living a healthy, socially engaged, independent lifestyle shouldn't be just a personal goal, but should be a societal priority. Golden Girls living could even be looked at like an "extra insurance plan." An example of this occurred when Rose went in for her triple bypass, and the other girls were there to help her through this difficult and expensive time.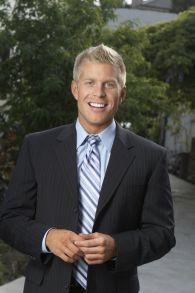 REAL LIFE. REAL NEWS. REAL VOICES.
Help us tell more of the stories that matter from voices that too often remain unheard.
BEFORE YOU GO