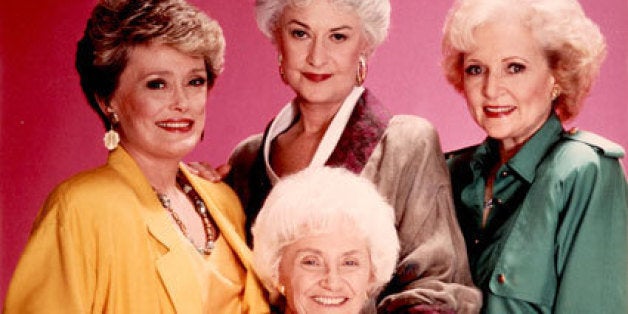 Who didn't love "The Golden Girls"?
They were the original fab foursome. A group of elderly ladies, still in the prime of their life, living together in sunny Miami, dealing with all of the same issues as women half their age: namely, ex-husbands, sex and cataracts. (Okay, maybe not all of the same issues.) But the girls were beloved and, though the show may have ended 23 years ago, their friendship lives on thanks to that catchy theme song and a never-ending stream of reruns available on the Hallmark Channel.
Maybe you've seen every episode, know Blanche's true middle name and can translate every line Betty White uttered in Norwegian, but we bet you didn't know these secrets about the hippest grandmas to grace our TV screens.
Here for you now, 30 years after the show first premiered, are 14 things your probably never knew about America's favorite "Golden Girls."
1. Estelle Getty suffered from a severe case of stage fright.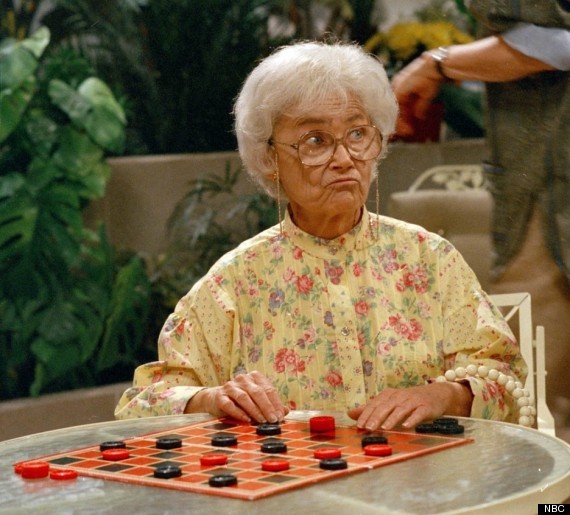 The woman known for her witty one-liners and cutting jokes didn't do well when it came to acting in front of a live audience. Getty was the most inexperienced actress on the show and often complained she felt like a phony compared to her talented co-stars. Rue McClanahan who played Blanche Devereaux on the show said that Getty had a "black cloud" hanging over her head before the taping of the show and would often freeze up on camera.
2. Bea Arthur actually hated cheesecake.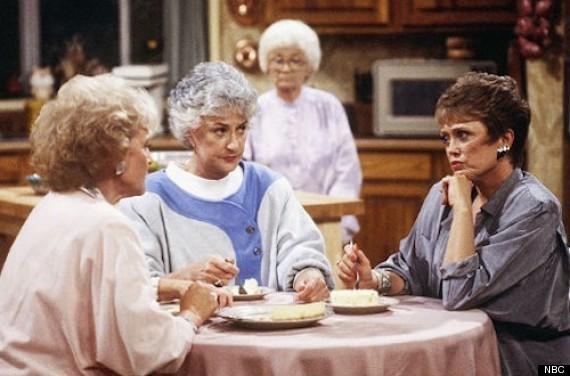 One of the most beloved rituals on the show was the communal sharing of a delicious cheesecake. The girls often satisfied their sweet-tooth late at night while sharing their problems and giving each other sage words of wisdom. Over 100 cheesecakes were eaten during the taping of the show and though Bea Arthur, who played Dorothy Zbornak on the series, certainly indulged on-camera, off-camera, she detested the dessert.
3. Rue McClanahan got to keep her wardrobe.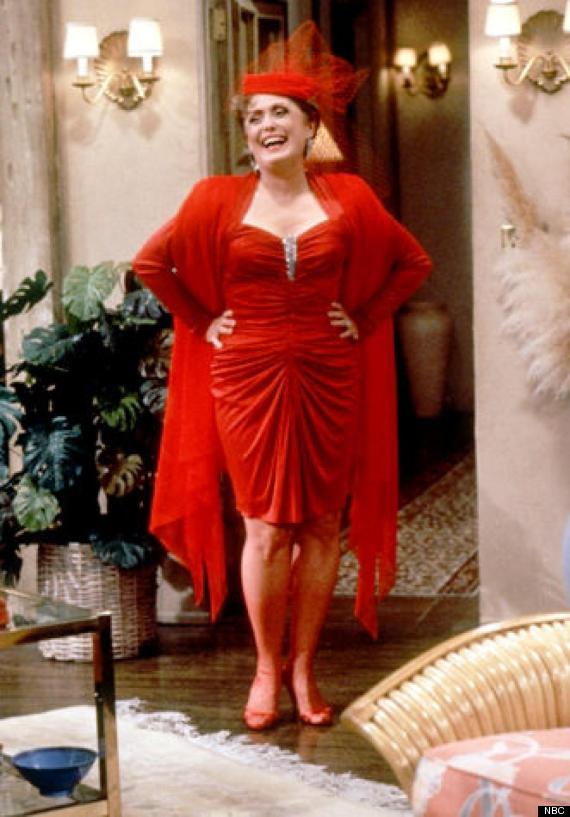 Rue Mclanahan loved her character's sultry nightwear so much that she had a clause put into her contract stating she could keep the clothing Blanche wore on the show, specifically those sometimes revealing nightgowns. She was allowed to take home nearly 500 of the outfits she donned on-camera and even converted a kitchen in her Manhattan apartment to a closet to fit all of those shoulder-padded blazers and pastel-colored two-piece suits.
4. Betty White was originally cast as Blanche on the show.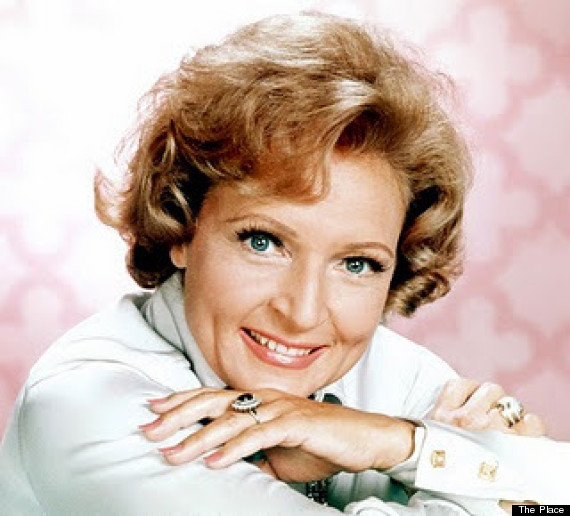 It's hard to imagine the lovable actress as anyone other than sweet-natured, slightly ditzy Rose on the popular series, but when White was first cast, she was set to be the temptress Rue McClanahan later made famous. Before "The Golden Girls," White had appeared on "The Mary Tyler Moore Show" as the "neighborhood nymphomaniac" Sue Ann Nivens, so casting producers thought she'd be perfect for the role of the group's most promiscuous member.
5. The girls can count royals among their biggest fans.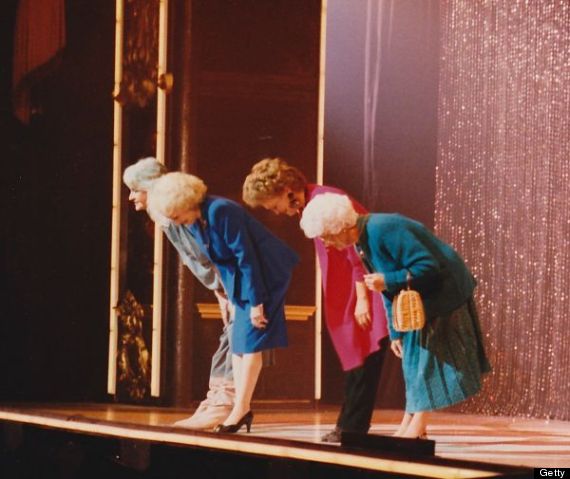 With their racy dialogue and sexual innuendos, it's hard to picture someone as proper as Queen Elizabeth the Queen Mother getting down with the girls of Miami, but it seems the show can count the late Queen Mother as its biggest fan. In 1988, the cast was asked to perform live for the Queen Mother and a few guests at the London Palladium. Although Bea Arthur admitted to censoring the dialogue for the live show, it seemed the queen liked dirty humor. One piece of risque dialogue that made the cut was Sophia's response when Dorothy asks Blanche how long she'd waited to have sex again after her husband had died. Sophia cheekily replied, "Until the paramedics came." That line got quite a few chuckles from her Majesty.
6. The show would've ended earlier if Bea Arthur had her way.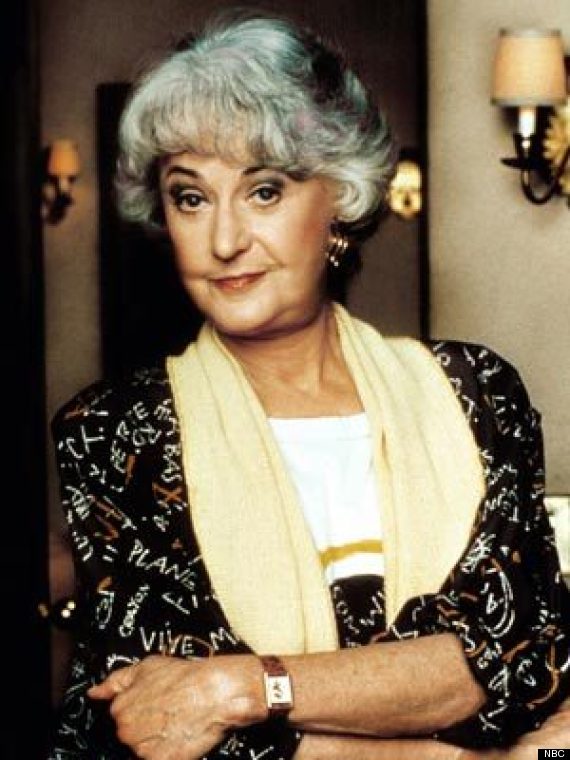 The acerbic voice of reason in the group tired of the show after five seasons. Producers coaxed her into staying for two more before Arthur finally decided to step away from Dorothy for good, causing the series to ultimately end. It seems Arthur had a pattern for ending shows. "Maude," a series she starred on along with Rue McClanahan, also ended when she said her farewells.
7. Estelle Getty spent most of her time in the makeup chair.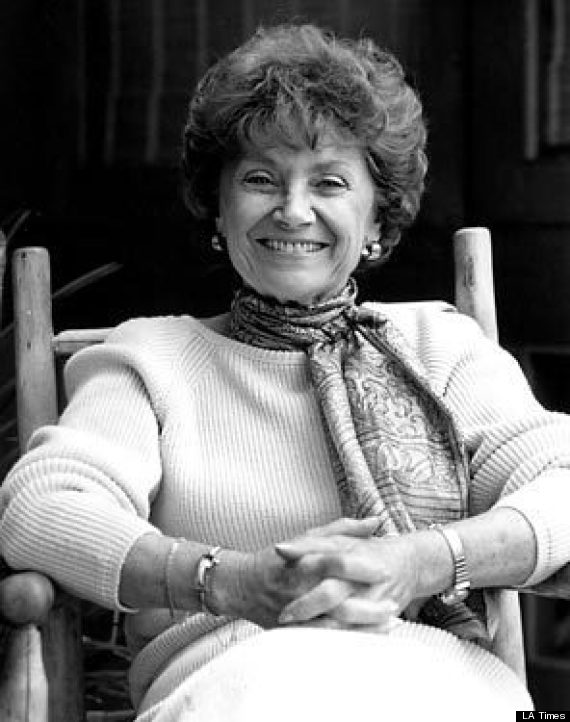 Getty played the oldest character on the show, but in real life, she was over a year younger than her on-screen daughter Dorothy, played by Bea Arthur. It took the makeup team 45 minutes before every taping to transform a youthful Getty into her aged on-screen counterpart. The crew had an even tougher job in Season 2 when Getty came back from a filming break sporting a brand new facelift.
8. The ladies almost had an extra house guest.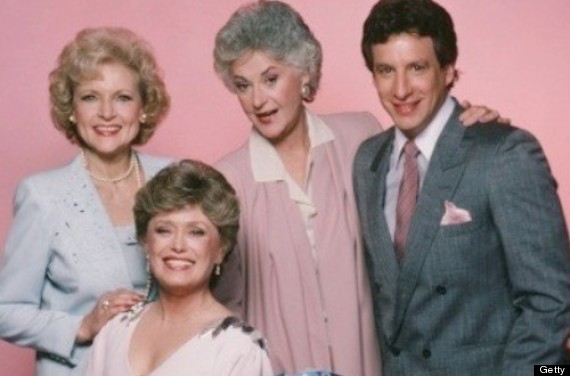 In the original script, a gay manservant named Coco also lived with the fashionable crew. He was played by actor Charles Levin and named after one of the producers' dogs. He appeared in the pilot episode of the show and was generally liked by the audience, but ultimately those in charge decided to cut his character in order to meet the required time limits.
9. "The Golden Girls" had plenty of gold.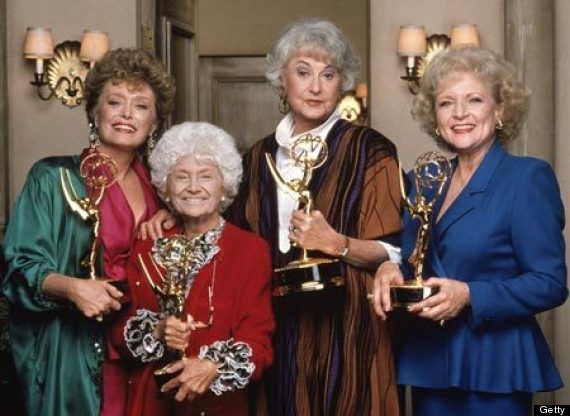 The show was well-liked by fans but it also pulled in some serious hardware come awards season. Each member of the cast won an Emmy for their performance -- a feat only accomplished by two other shows "All In the Family" and "Will & Grace."
10. The friendship ended when the cameras stopped rolling.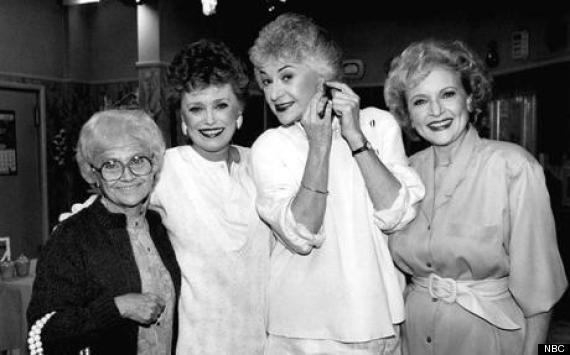 While Rue McClanahan and Betty White were close, on and off-set, their co-star Bea Arthur had a rocky relationship with both ladies. After the show ended, McClanahan revealed Arthur's intense dislike for White, recounting a story of a drunken Arthur calling White a "c--t" at a lifetime achievement award ceremony. McClanahan admitted Arthur didn't much prefer her either. "Bea and I didn't have a lot of relationship going on," McClanahan said in an interview. "Bea is a very, very eccentric woman. She wouldn't go to lunch [with me] unless Betty [White] would go with her."
11. Estelle Getty had a phobia of death.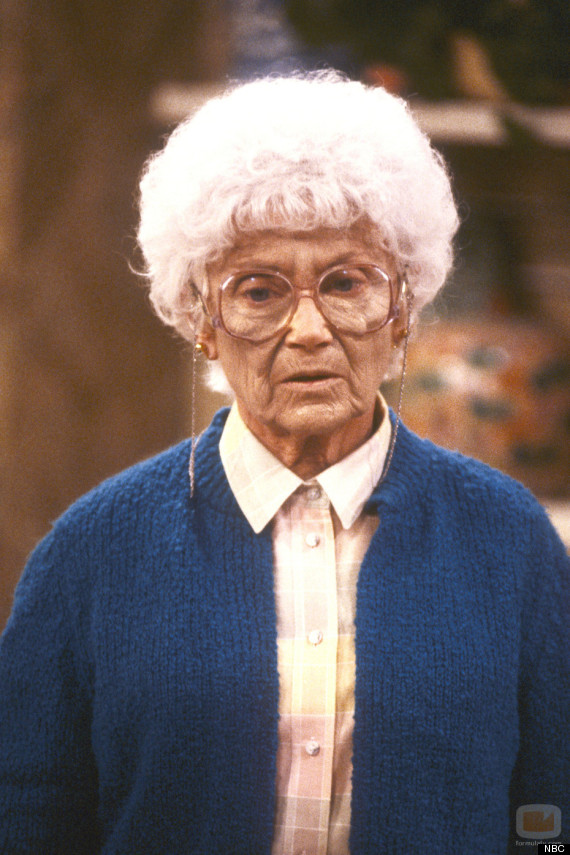 While promoting her book "If You Ask Me," Betty White revealed her co-star absolutely hated doing any scene involving death and funerals. "Death frightened her very much," White said. "It was almost a phobia!" Sadly, Getty was the first of the group to pass away. She suffered from Lewy body dementia and died shortly before her 85th birthday.
12. Some famous faces have graced the set.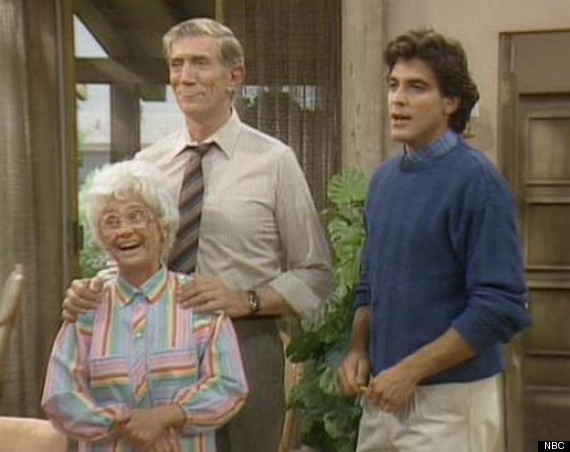 Over the course of its seven-year run, the sitcom saw plenty of guest stars stop by for a visit. George Clooney, Quentin Tarentino and Burt Reynolds all made appearances on the show. Don Cheadle was even cast in the spin-off series "Golden Palace" which only lasted one season before calling it quits.
13. Betty White is a serious gamer.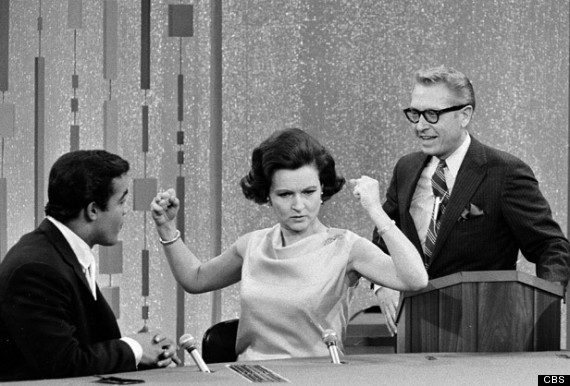 The actress appeared on the game show "Super Password" before starring on "Golden Girls" and she took that competitive spirit to set. Between takes, White and Rue McClanahan would often entertain each other with word games and riddles to pass the long, tedious hours of filming.
14. Bea Arthur wasn't always an actress.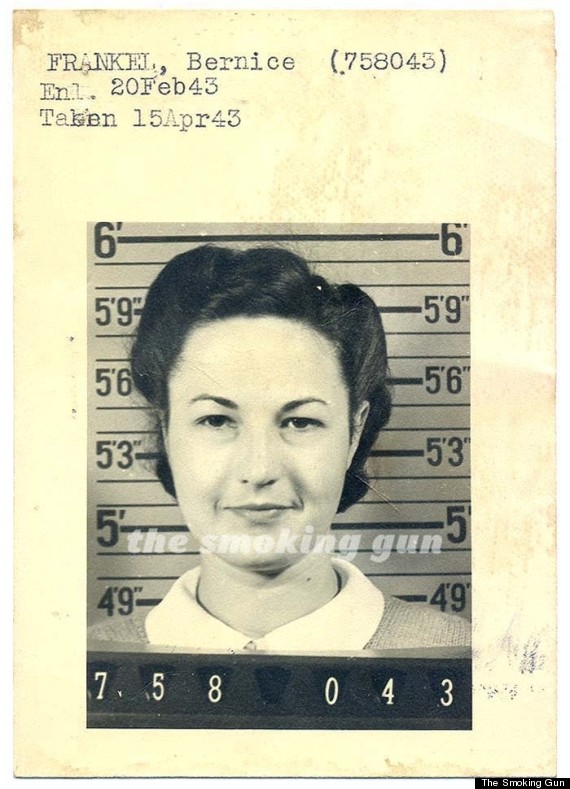 Before finding a career in front of the camera, Bea Arthur had a very different job title: United States Marine. Arthur was one of the first members of the Women's Reserve before World War II. She worked for the military as both a typist and a truck driver and on her volunteer application, listed her active hobbies as hunting with a ".22 caliber rifle and a bow and arrow."
Note: This post was originally published in 2014.
Before You Go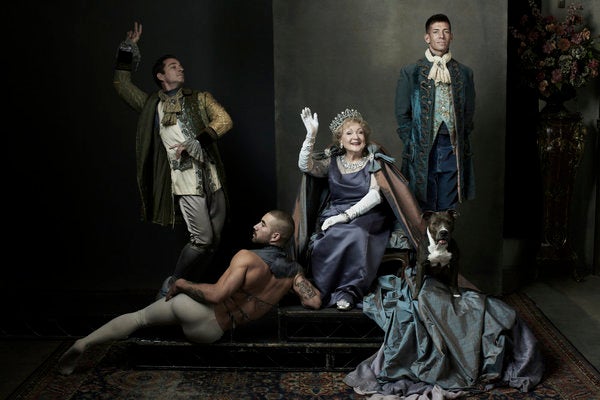 Betty White's Off Their Rockers
Popular in the Community