Peter Kahn is a founding member of the London poetry collective Malika's Kitchen. His poems have been published internationally in various journals including the Nashville Review, Bellingham Review, The Roanoke Review, Lumina, Make, and The Fourth River. He is a commended poet in the Poetry Society's National Poetry Competition (UK) and was a finalist in the Fugue Poetry Contest and Atlanta Review International Poetry Competition, among others. A high school teacher at Oak Park/River Forest High School since 1994, Peter was a Featured Speaker at the National Council of Teachers of English annual convention. As a Visiting Fellow at Goldsmiths-University of London, he founded the Spoken Word Education Training Programme. Peter holds an MA in English Education from The Ohio State University and recently earned his MFA in Creative Writing from Fairfield University. Along with Patricia Smith and Ravi Shankar, Peter co-edited The Golden Shovel Anthology: New Poems Honoring Gwendolyn Brooks.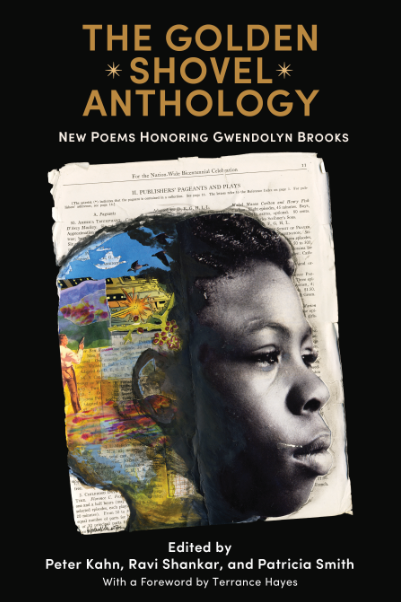 Loren Kleinman (LK): What prompted this anthology? Can you share some of the early conversations about its inception?
Peter Kahn (PK): I had the opportunity to study with Terrance Hayes at the Provincetown Arts Center in the summer of 2010. His book Lighthead had recently come out and I picked up a copy prior to heading to the seminar. I then encountered the poem, "The Golden Shovel" after Gwendolyn Brooks. With pleasure, after several reads, I "cracked the code" of a new form that Terrance created. A few months later I had the idea of using the form for a poetry prompt with the sophomores with whom I worked at Oak Park/River Forest High School. Its success eventually led to the idea of creating The Golden Shovel Anthology, with the notion that it would include student poems alongside one from more established poets.
My first conversation was with Terrance to get his blessing for the idea. He told me that he was fine with it as long as the focus was on Gwendolyn Brooks. Some of the key players early on who really helped me shape the course of things were Julie Sheehan, Mark Doty, Steve Young, Malika Booker, Don Share, Kwame Dawes, Quraysh Ali Lansana and E Ethelbert Miller, each of whom helped set dominoes in motion for other contributors to come on board. I met with Steve Young and Don Share at the Poetry Foundation on several occasions and picked their brains about the process of putting together an anthology. Their insights and advice were invaluable. Of course, perhaps the most important conversations involved first approaching my co-editors--Ravi Shankar and Patricia Smith. Julie Sheehan recommended Ravi to me and I was excited when he quickly agreed to come on board. He had recently helped edit a major anthology for Norton, so his experience and insights were instrumental. I was nervous to ask Patricia, as I knew her participation would be pivotal to the success of the project and I am such a big fan of her work: she is the poet whose work I've used the most in the classroom over the years and the first poet I brought in to work with my students back in 1995. I was giddy when she told me something to the effect that she had been waiting for me to ask.
LK: What is it about Gwendolyn Brooks that makes her so relevant regardless of the times? Why should younger generations of readers' care?
PK: I've been teaching sections of three Brooks's poems this semester: "The Children of the Poor," "Boy Breaking Glass" and "A Sunset of the City." Each is beautifully written, sophisticated, yet accessible and timely/timeless. Ms. Brooks writes of the universal human condition, while often zooming in on the experience of people in the Bronzeville community. My freshmen students could relate to the notion of feeling lonely, forgotten and left behind in "A Sunset of the City" even though it's about the experience of a woman much older than them. They were able to appreciate the line "My daughters and sons have put me away with marbles and dolls" and see how Ms. Brooks "showed," instead of "telling." We were able to discuss how lucky our students are to have a rich arts program at our school when discussing "Boy Breaking Glass" with the brilliant opening line: "Whose broken window is a cry of art." Finally, "The Children of the Poor" allowed us to have a "college level" discussion about the construction of a sonnet. We focus on the first part of the poem and how the turn takes us from children without children to "we others" (who do have children). (A special shout out to my colleague Dr. Kinnan for her insights.) Students particularly love the sound of "While through a throttling dark we others hear/The little lifting helplessness, the queer" and "Lost softness softly makes a trap for us."
LK: What was it like working with Terrance Hayes? What was his reaction to your contributors' work?
PK: I've been fortunate to study with Terrance at both the Provincetown Fine Arts Work Center and at the Southampton Writers Conference. We were also able to bring him in for a day to work with our students at Oak Park/River Forest H.S. It's clear that the MacArthur Foundation knew what they were doing when they gave a "genius" grant to Terrance. He likes to challenge himself and to challenge other writers to push the bounds of what good poetry looks like. Like Gwendolyn Brooks was, Terrance is also very kind and generous. He's remarkably humble, too. He went out of his way on many occasions to help make sure the anthology came into being. As busy as he is, he also made time to be at launches in Washington, D.C., New York City, Chicago and London, England. I think he got a kick out of the range or writers/writing that appears in the anthology.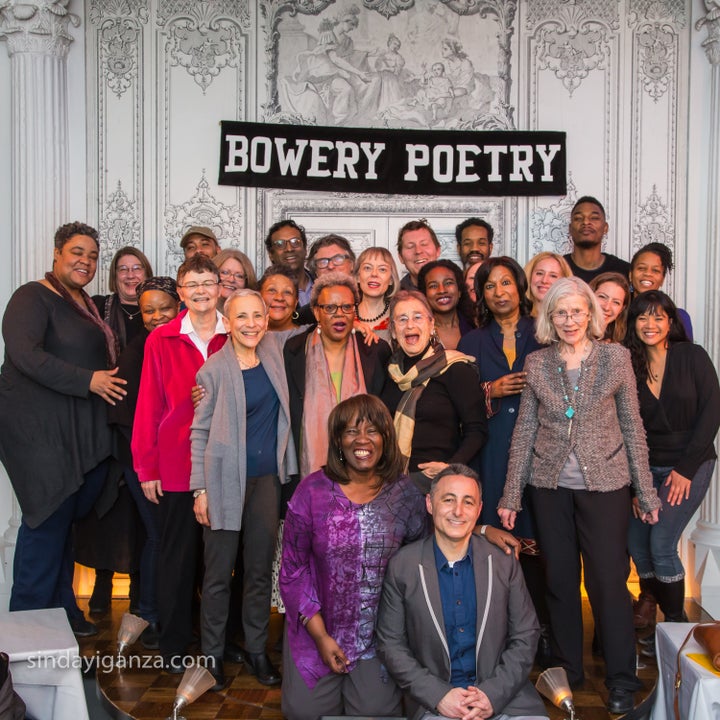 LK: Can you discuss the structure of the book? What was the process like for you? For contributors?
PK: Ravi, Patricia, our wonderful associate editor, Maura Snell and David Scott Cunningham at The University of Arkansas Press all came to the conclusion that the book should be organized by the Gwendolyn Brooks poems that inspired the Golden Shovel poems, with two extra sessions: non-Brooks poems and Variation and Expansions on the form. As per Terrance's wishes, we wanted the focus to be on Ms. Brooks as much as possible, but we also wanted to show the broader utility of the form itself as a unique way of paying homage. I'm particularly excited about the international Golden Shovel Anthology student competition, in part because students will create new work inspired by Ms. Brooks, as well as another poet (who was inspired by Ms. Brooks). I'm calling the new work "second generation" poems.
LK: If you, Terrance Hayes, Ravi Shankar, and Patricia Smith could have dinner with Gwendolyn Brooks what would you all talk about? Who says what to who first?
PK: I think that we would defer to Patricia to first address Ms. Brooks. Patricia would likely talk about their Chicago connection and about how influential Ms. Brooks was on Patricia as a writer and as a human being. I imagine Terrance would tell Ms. Brooks about how instrumental reading her poem, "The Mother" was to his life's path. Ravi would add texture and insights to the conversation. The four of them would then probably talk about craft and form at a remarkably high level, and I would sit back, take notes, and try to soak it all in. There would be joy and laughter, that's for sure.
Get your copy of The Golden Shovel anthology here.
Related
Popular in the Community