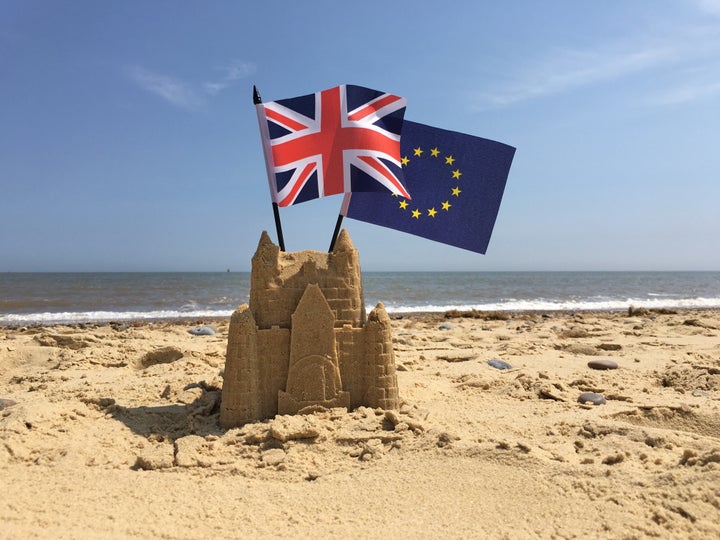 While the UK's decision to leave the EU occurred thousands of miles away from American shores, experts say that its impact will very likely be felt on U.S. retirees and those poised to stop working. But some of that impact might actually be a good thing. 
Here are three areas to watch:
1. Mortgages.
While some retirees have already paid off their mortgages, many more have not. The Consumer Financial Protection Bureau says the percentage of homeowners ages 65 and older with mortgage debt increased from 22 percent in 2001 to 30 percent in 2011. Among homeowners 75 and older, the rate more than doubled, from 8.4 to 21.2 percent.
Greg McBride, chief financial analyst at Bankrate, told The Huffington Post: "Mortgage rates are tumbling amid the market sell-off and may approach previous record lows. Borrowers shouldn't wait too long to lock [in mortgage rates] as this opportunity might be short-lived."
The bottom line: Act quickly. 
Mortgage Bankers Association chief economist Michael Fratantoni noted to the Washington Post that it is too soon to tell whether Brexit will be just a short-term disruption or have a longer-lasting impact. "Our best guess at this point is that the impact on the mortgage market will be to keep mortgage rates lower for longer, likely leading to another pickup in refinance activity."
That's sound advice. If you haven't paid off your mortgage, now may be a great time to refinance to a lower rate -- which will mean lower monthly payments. If you need cash from your home equity, this is also a good time to borrow. Lower mortgage rates translate to higher home prices, so if you were thinking of selling, now is a good time for that too.
And here's another upside in the impact on real estate: If buying a flat in London is on your bucket list, you can probably check it off soon. As foreign investors sell off their holdings in the U.K. -- most are predicted to move investments to Frankfurt -- home prices in The Old Smoke may soon be dropping. Rapidly.
2. Retirement savings.
Can we all just stop and take a breath? Retirement is about investing for the long-term. You are sitting with a 401k, not a Blackjack dealer. Smart financial planners saw the volcano that is Brexit begin to erupt weeks ago and hopefully moved some of your investments into cash. If that's your story, you will very likely be able to pick up some bargains in the coming days.
As McBride said, "The stock market reaction is driven by uncertainty and fear, not by fundamentals. Do not make a knee-jerk reaction to short-term volatility that risks your long-term financial health. Stay the course."
3. Travel.
OK, at the risk of fighting over deck chairs on the Titanic: The world is falling apart, terrorists lurk behind every TSA curtain, and Donald Trump is running for President. Yes, these are scary times and a lot of people just want to curl up in the fetal position and pull the covers over their head. Don't do that.
With everyone so afraid to leave the house and the drop in the British pound, your vacation to England this summer just got cheaper.
REAL LIFE. REAL NEWS. REAL VOICES.
Help us tell more of the stories that matter from voices that too often remain unheard.
BEFORE YOU GO
PHOTO GALLERY
GoBankingRate's 5 Worst Places To Retire Rich