The new Pixar film is due out this November, but people of the Internet are already finding cool Easter eggs from just the trailers -- and now we have one more.
Redditor lannisterdwarf noticed that one character from the new movie looks oddly similar to something in a scene from "Inside Out," and after this you might be wondering how you didn't notice it before:
Wow. Those "Inside Out" memories are apparently 65 million years in the making.
NewMediaRockstars reports other Easter eggs already spotted include a dinosaur toy in "Monsters University" that looks like the main character in the film:
And perhaps even the Dinoco company, seen in the "Toy Story" movies, among others: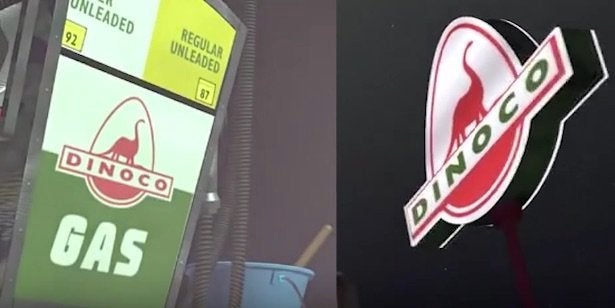 These "Good Dinosaur" nods continue Pixar's trend of teasing upcoming movies in its new releases. Actually, before being pushed back a year, "The Good Dinosaur" was scheduled to come out before "Inside Out." Because of that, there's a good chance this new movie could even have some Easter eggs for the recent Pixar hit, too.
So when "Good Dinosaur" does finally hit theaters, just be ready for some unexpected Joy: