It's tricky to find an easy explanation why ABC's The Good Doctor became this season's biggest prime-time broadcast network drama.
Nor does the second half of the season, which premieres Monday at 10 p.m. ET, make things much clearer.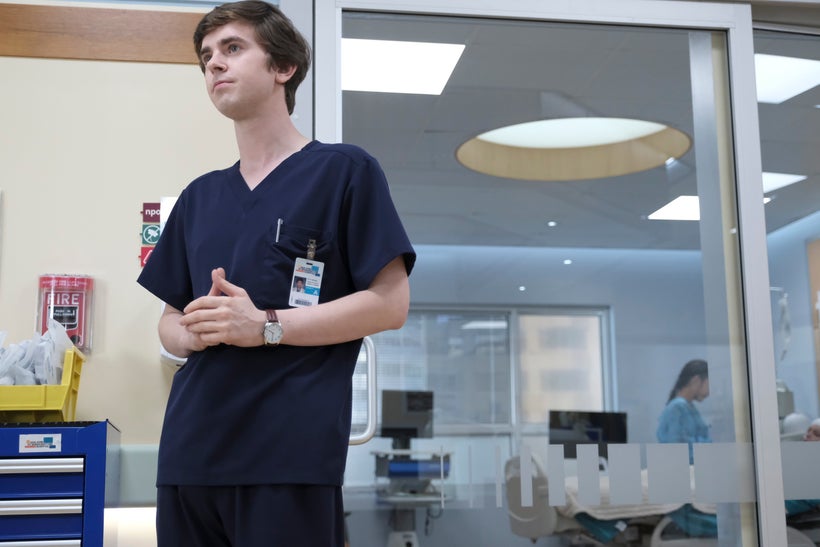 It's not that The Good Doctor, which stars Freddie Highmore as Dr. Shaun Murphy, a gifted and intuitive surgeon who has autism, is a bad show.
It just has a viewership that seems exceptionally large for what the show is. The midseason finale last month drew 15.74 million live and DVR viewers, a remarkable audience in this era of splintered viewing.
The last show to make that kind of splash was Fox's Empire, and it wasn't hard to figure out why Empire clicked: a high-octane mix of sex, music, crime and family dysfunction. What wasn't to like?
The Good Doctor is from a different TV planet. It's got its share of complicated romances, some of them mildly illicit. It's also built on the same foundation as a hundred other medical shows: arrogant surgeons, cold administrators, compassionate doctors, underappreciated support staff and a steady stream of patients with dire conditions that require dramatic solutions.
The unique element in The Good Doctor is Shaun, and certainly Highmore's splendid performance is a major reason for its success.
He's not all warm and fuzzy, because real-life autism often involves difficulty relating to the emotions of other people. But Highmore makes us understand Shaun's own emotions, complicated as they are, and he does it without taking the easy path of making us feel sorry for him. Instead he makes us root for him, knowing that he's going to screw up, and sometimes not fit in, and that no matter how brilliant he may be, there's no guarantee he will succeed.
The fact this portrayal may help some viewers better understand the challenges of autism is marvelous. But the show wouldn't be drawing 15.74 million viewers if it were just a public service announcement.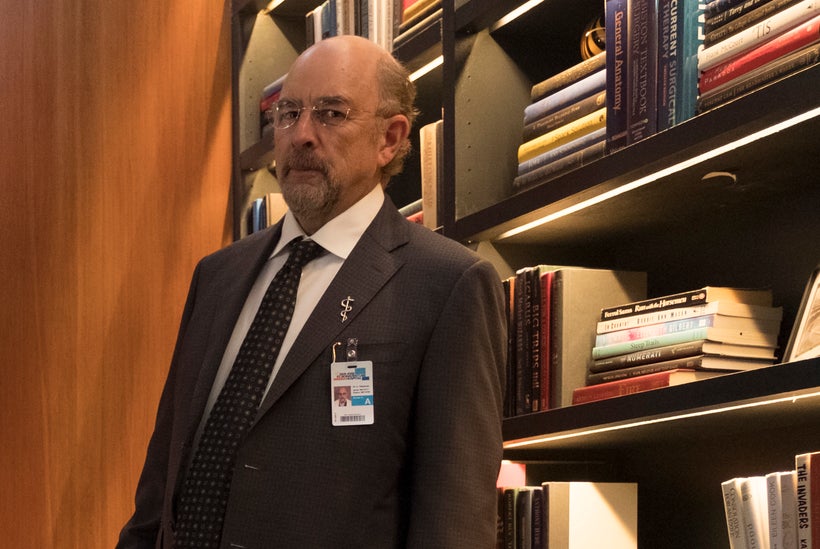 No, you have to think The Good Doctor scores for a variety of reasons, starting with Highmore and a cast that notably includes Richard Schiff as Shaun's mentor/protector Dr. Glassman. Schiff never plays warm and fuzzy, either. His characters do the right thing even when it annoys people.
The Good Doctor also employs soap elements. More than anything, perhaps, it frames the hospital as a playing field for overdogs and underdogs. We see arrogance and bullying and condescension, and we see those who are its unfair targets. It gives viewers a side to root for.
Wisely, The Good Doctor doesn't always give the win to the people who deserve it.
We're reminded of that approach Monday with "Islands," the first of a two-episode arc.
Picking up where December's last episode ended, Shaun is resisting Dr. Glassman's request that he see a therapist.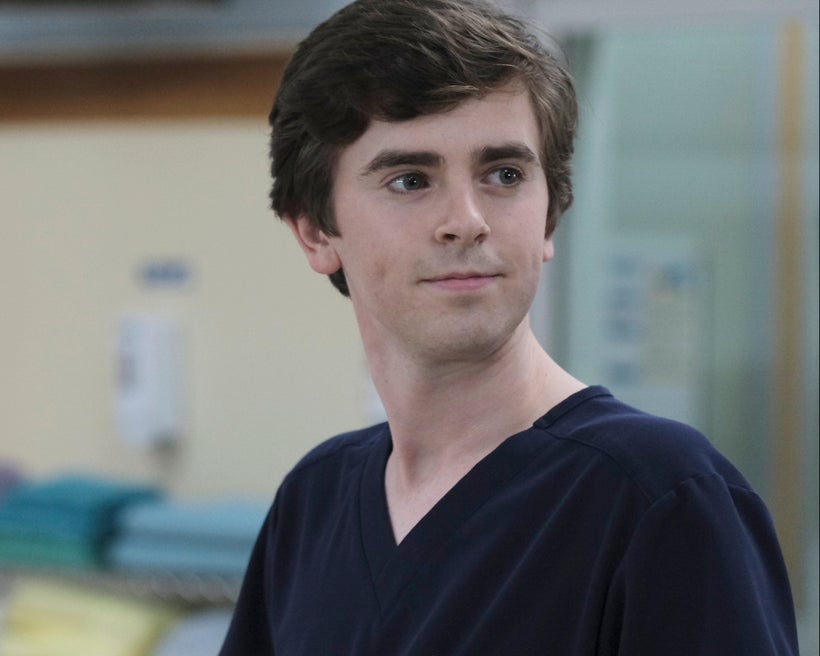 Glassman knows how Shaun's brain works, that he's easily distracted and he can get fixated on those distractions. This sometimes means he forgets things like getting to work on time. Glassman accepts this as the price for getting Shaun's medical brilliance. But not everyone at the hospital agrees, and Glassman hopes that a therapist could make Shaun see that even though he's not being deliberately indifferent, other people see it that way and he's hurting himself.
Glassman's urging makes Shaun feel stressed enough that he thinks about leaving. At that point, enter his neighbor Lea (Paige Spara). She's an outlier, working in cars rather than medicine, and she likes Shaun enough to see if she can break through his emotional barriers.
She convinces him to play hooky and take a day trip with her, during which she talks about simple joys like cars, music, singing and maybe a kiss.
It's not subtle. But knowing Shaun's frustrations, we'd love to see him find a little carefree joy.
Meanwhile, the episode also has non-Shaun elements.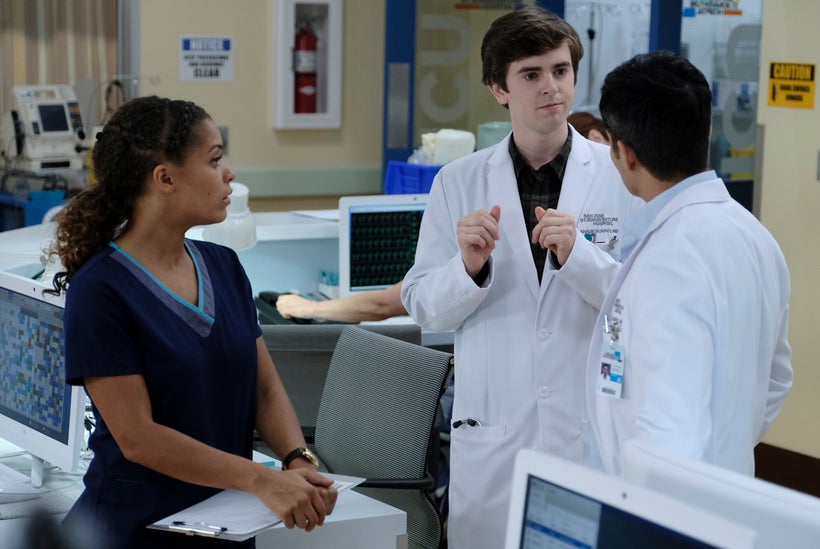 We see the ongoing consequences of Dr. Matt Coyle (Eric Winter) trying to intimidate Claire Browne (Antonia Thomas) into having sex with him. The twist was that the consequence didn't seem to be falling on him, but on Dr. Jared Kalu (Chuku Modu), who confronted Coyle after Claire told him what happened.
We also have a pair of teenage conjoined twins who need to be un-joined and are having separation anxiety.
The first night of "Islands" leaves several of its dramas unresolved, a good incentive to watch the second night. And maybe that's why the show has done so well: We want to see what happens to people we like.
Calling all HuffPost superfans!
Sign up for membership to become a founding member and help shape HuffPost's next chapter
This post was published on the now-closed HuffPost Contributor platform. Contributors control their own work and posted freely to our site. If you need to flag this entry as abusive,
send us an email
.