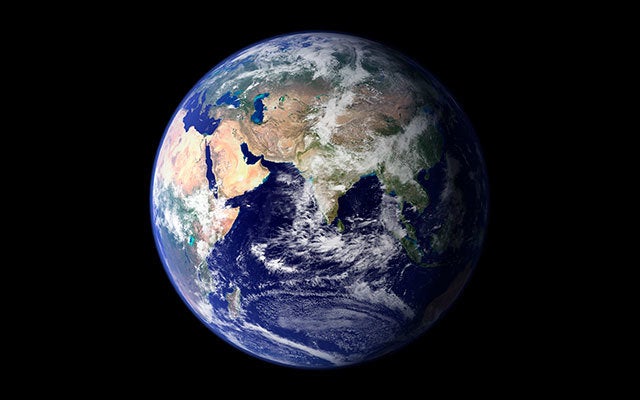 Mark Tercek is the president and CEO of the Nature Conservancy and author of Nature's Fortune. Follow Mark on Twitter: @MarkTercek.
President Trump's decision to abandon the Paris Agreement on global warming is a short-sighted mistake. There's no doubt it will impose big costs here at home, from our leadership in the clean energy revolution to our standing on the world stage.
Yet will the decision unravel the entire agreement, leading to disastrous increases in carbon dioxide emissions, temperature, sea level rise and rainfall anomalies for the planet? The jury is still out.
President Obama's pledge to reduce U.S. emissions 26-28 percent by 2025 was very aggressive. Without support from the federal government, we can't get there. But the good news is that we can still make significant progress.
There are plenty of reasons for encouragement. Cheap natural gas is rapidly replacing coal in the power sector. Numerous states are adopting policies to require ever increasing amounts of renewable energy in electric generation and clean cars. Innovations in battery storage are dramatically reducing costs and allowing wind and solar to be integrated into the power grid with more reliability. And shareholders and consumers are forcing big companies to get it right—just this week, Exxon Mobil shareholders voted for greater transparency in how the company is responding to climate change.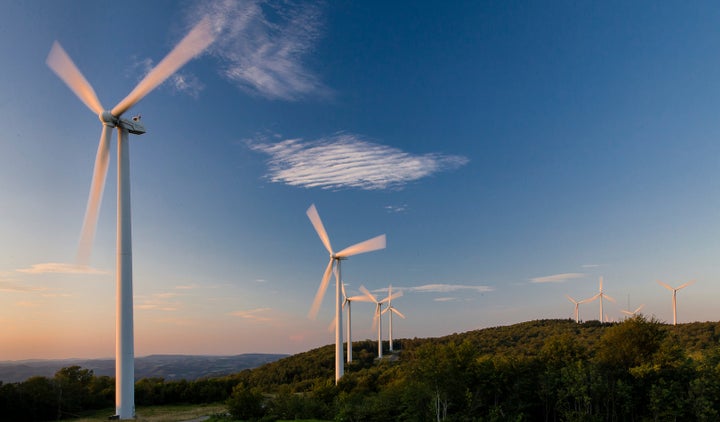 There has been a clamor from the business sector over the past few days urging President Trump to stick with the treaty. Consumer-facing companies will not abandon their leadership on climate change if the U.S. withdraws from the accord. There's a reason Google and Walmart and Apple and Amazon have committed to achieving total reliance on 100 percent renewable energy in the next few years. These companies are planning for the long haul. They want the certainty of fixed-price energy, which can't be delivered by natural gas or oil. They want federal-level action versus more costly and inefficient regulation by 50 separate state governments. And they want to reduce their business risks associated with impacts of climate change.
Look beyond the U.S., and the picture continues to get brighter. Along with the U.S., China, India and the E.U. account for about half of global greenhouse gas emissions. If the rest of these countries do their part, we can make good progress. The rest of the world will follow their lead and adopt their strategies and technologies.
Take the E.U., which has always overachieved on its pledges. We can continue to expect it to do so. The great leadership we're seeing from countries like Germany should give us all hope.
Or look at China and India, which have their own very good reasons to show strong leadership on climate change. While their Paris Agreement pledges were modest, we're now seeing these countries adopt much more aggressive goals in their five-year plans. The coal-fired power plants that produce global warming pollutants also create sulfur and nitrous oxide pollution that threatens public health. The rising middle class in each country that is forced to wear a face mask whenever outdoors will no longer tolerate these public health threats.
When the U.S. faced these same public health issues from coal-fired power plants, global warming from CO2 pollution was not on the radar, and wind, solar and energy storage technologies were in their infancy. So, we retrofitted our power plants at great expense with pollution control technologies to scrub out the pollutants that were threatening our health.
China and India are squaring up on these public health problems in a whole new era—one in which CO2 is an equally concerning air pollutant and renewable energy technologies that can protect health and our climate simultaneously are fully cost competitive. They will skip over the scrubber option and go straight to low carbon energy.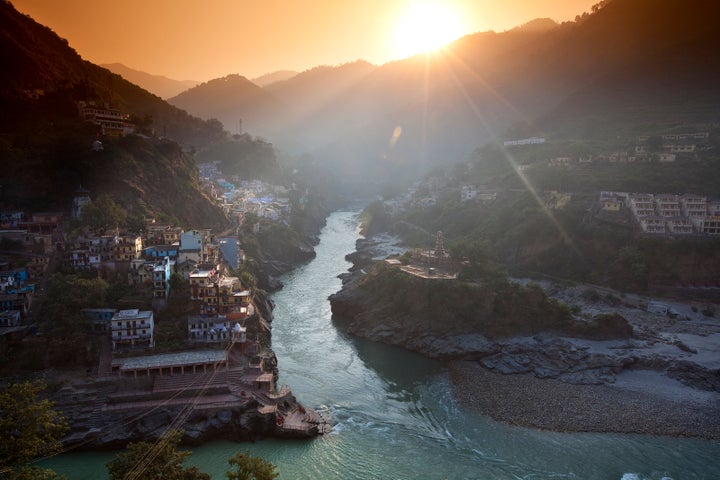 It's highly unlikely that all of these players—our best companies, our most progressive cities and states, the nations of the E.U. that have led on wind and solar technology and governments in the developing world who can protect the health of their people from air pollution while simultaneously protecting the climate—will shrink from the challenge just because the United States has abandoned its role as a leader among nations. But they will often say to all of us who meet them in the public square, and with good reason, "Shame on you."
The problem isn't that the world isn't going to step up to the plate without us. The problem is that they will, and they will leave us behind. Withdrawing from the Paris Agreement will make us late to the game. And when we come to our senses and ask to rejoin, we'll pay a heavy price for our tardiness. We could do our part much more cheaply if we acknowledged the science now and harvested the low hanging fruit. Waiting while other nations leap forward with new energy technologies is a significant threat to our economy.
Global warming caused by carbon dioxide pollution is a very real and very urgent threat. Eventually all nations, even the United States, will need to act to protect our planet. When we are finally forced into a race to catch up, we will pay dearly for the mistake that President Trump has made.
Calling all HuffPost superfans!
Sign up for membership to become a founding member and help shape HuffPost's next chapter
BEFORE YOU GO