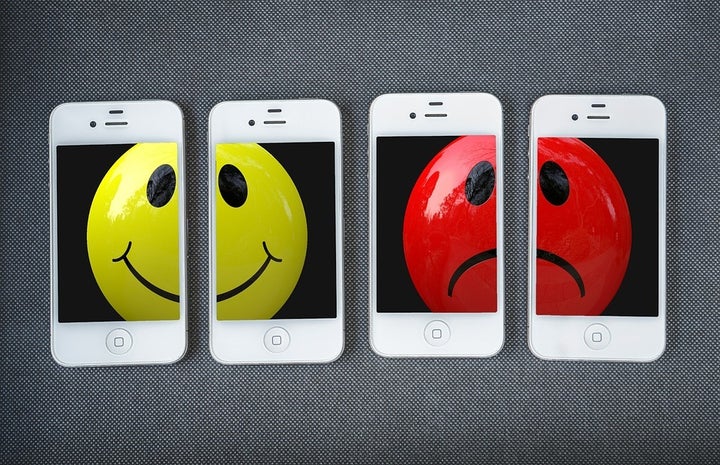 Studies claim that by 2020 one in two workers in both the U.S. and U.K will be freelancers. The rise of the quote-unquote gig economy has given businesses around the world more options and flexibility when it comes to hiring talent than ever before. Since freelancers can provide more high quality work with a lower investment for companies compared to traditional employees, companies looking to cut costs and keep services high are increasingly turning to freelancers to fill the gap.
But as the question increasingly becomes, "Freelance or in-house?" companies looking to diversify their workforce by adding freelancers or agencies to their roster might stumble across a steep learning curve. Hiring and managing freelancers requires a new set of skills different from hiring in-house talent including an extensive recruitment process.
Meko8, a full-service marketing agency, has taken advantage of freelancers to provide project management to its clients after the initial in-house conceptualization. Lisa Maroun, Director of Public Relations from meko8, says, "Hiring and supervising is a juggling act that some companies just aren't ready to tackle. That's why agencies can be a great solution for companies that want the flexibility and skill of freelance work but without the uncertainty of working with individual freelancers. They can count on an agency again and again."
The Good: Freelancers Can Hit the Ground Running
That is to say, they've done this before, they've been around the block, they know the score. One of the reasons to hire a freelance marketer is no investment in training. There are freelance marketers that come from a huge variety of backgrounds and experiences meaning that there's probably a marketer out there that's perfect for your needs. Whether you need a social media guerrilla strategy or good old-fashioned print advertorials, there's a freelance marketer out there with the skills you need.
The Bad: Freelancers Are A Mixed Grab Bag
The great thing that freelancers bring to the table is flexibility, but the not-so-great thing that freelancers bring to the table is…flexibility (read: uncertainty). Freelancers thrive on new and different experiences. They go where the wind blows them and that's great when the wind is blowing them in your direction, but less ideal when the wind shifts. From the recruitment process to the work quality to how long they will stay with you to when will they raise their rates, freelancers are fickle.
The Ugly: Freelancers Come and Go
Freelancers will inherently be less invested in your business (and its success) than an in-house employee because freelancers have other revenue streams, other commitments, and other goals. That's not to say that freelancers won't be invested in delivering high quality work to you – freelancers know better than anyone that contracts are always up for renewal, but they might not be available the next time you need them. The other side to that coin is that when you find great talent for a good price, chances are its only a matter of time before rates go up and you're paying more for the same services.
For those interested in getting the most value of employing freelancer marketers, here are a few tips to consider.
Start Your Search Online: Websites like Upwork, Freelancer, Fiverr, or Guru are great options for finding freelancing talent. Each website has its strengths and weaknesses, but they all work on a series of reviews for past work, which can take out some of the guesswork.
Don't Let Price Be Your Only Deciding Factor: There are other attributes to take into account when choosing a freelancer like their relevant experience, their availability, and even just the general rapport between freelancer and employer.
Make Sure They Work on Your Schedule: While you can't legally tell a freelancer when to work, it is important to make sure that they will be available when you need them, whether that's for hitting deadlines, making meetings, or responding to emails.
Evaluate Your Freelancers Along the Way: (and not just at the end of a big campaign). Evaluate your freelancers like you would employees to ensure that they're going to deliver work that's up to your standards and to mitigate any nasty shocks at the end of a long campaign.
Protect Yourself: That means signing a contract that clearly lays out the terms of the project, compensation, delivery deadlines, and any other information that is relevant to the project to ensure that both sides know the expectations and can meet them.
Marketing Agencies Can Be Good Hybrid Solution for Those Not Ready to Jump in Feet First
If this sounds like a giant headache or you have a big upcoming project where you would need to wrangle 20 freelancers, an agency might be a good compromise.
Hiring an agency offers a lot of the same benefits that working with freelancers does, but they also mitigate some of the downsides. Maroun says, "At meko8, it's been important for us to take these steps to quality check and guide freelancers to achieving a high quality finished product for our clients, whether that's a full brand refresh or an innovative marketing campaign. Our clients only interact with our local in-house marketing consultants, but still reap the benefits of the lower price tag associated with freelancers."
Agencies that employ freelancers will do all the recruiting and vetting, which means one less thing on your plate, but they tend to come with a slightly heftier price tag than individual freelancers. Agencies have their own overhead to cover unlike freelancers, which tend to have relatively few expenses. That said – agencies bring a level of surety that an individual level of freelancer can't. Even if individual freelancers come and go within an agency, the agency itself will stick around and will be interested in a continued relationship with you.
Whether you're a veteran at working with freelance marketers or considering dipping your toe in the pool, one thing seems to be for certain – freelancers will be sticking around for the foreseeable future and as technology advances it will likely become even easier to find and evaluate freelancers to find the perfect fit for your marketing needs.
Related
Popular in the Community