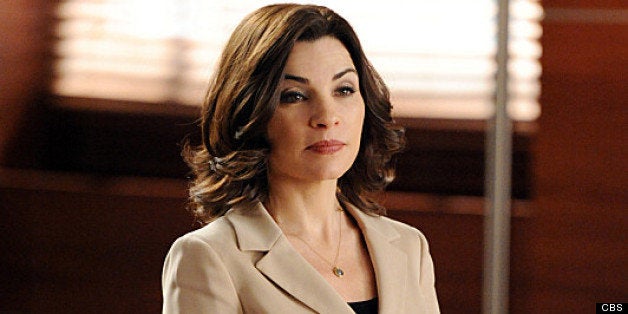 A disgraced politician returns to the spotlight shortly after failing his constituents and his wife: It's a political comeback story for the ages. Not only is that the plot of CBS's "The Good Wife," starring Julianna Margulies, but it's happening in New York City with Eliot Spitzer and Anthony Weiner.
"I would never want to benefit from someone else's pain but I have been emailing [our producers] for two weeks now," Margulies told E! News about the recent Weiner controversy. "It is the gift that just keeps on giving. It is shocking that in our fifth season, this show is more relevant than ever. It's amazing that my character is a character that women are looking to for answer as to how she feels about it. Alicia's advice to the wives would be, 'Go back to work. Don't open the paper. Don't watch TV.'"
The writers also plan to use the current NSA discussion on privacy as a "framework" for Season 5: "If you remember, in Season 2 Lockhart/Gardner represented a terrorist," King said. "So they've been listened to all this time because they were one hop away from a terrorist." That will allow the writers to comment on the NSA and Snowden controversy indirectly.
Margulies admitted during the TCA panel that she feels nothing but "compassionate empathy" for Weiner's wife Huma Abedin, "because people are so quick to judge and after playing this character for four years, I see it differently. With everyone being able to comment on someone's downfall, it can be very dangerous ..." She said that she did see the similarities between Abedin's pose behind Weiner and Alicia's demeanor in the "Good Wife" pilot.
"She had the exact look that I tried to capture in the pilot ... you see her standing behind her disgraced man," the actress said of Abedin. "It was a soulless look; she was looking down, like her body was empty ... she was just going through the motions."
"The Good Wife" Season 4 ended with Peter [Chris Noth] getting elected governor of Illinois. "It's funny that Peter Florrick gets reelected at the end of last season and Spitzer goes back into politics," Margulies told E! News. "It's like, 'You must be kidding! He must watch the show!' It really feels like at first, art was imitating life, and now life is imitating art."
"But you know, one of the great things about American life in any area is you can reinvent yourself," Goldwyn told Politico. "In a way, that's part of the American character ... You can watch someone create a second act for themselves, and, in so many cases, people come back. Way before Spitzer and Weiner, we watched public officials brought down in disgrace come back. Americans love a great redemption story. That said, Carlos Danger may be a game changer."
"The Good Wife" Season 5 premieres Sunday, September 29 at 9 p.m. ET on CBS.
Related
Before You Go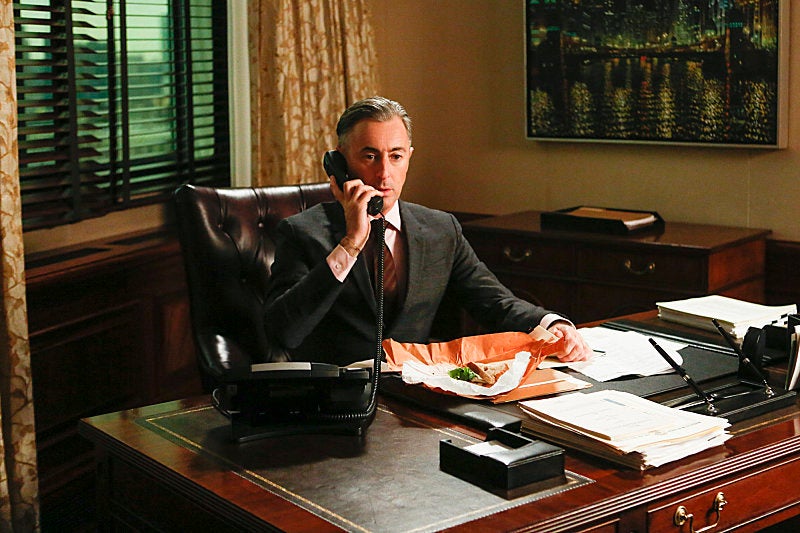 'The Good Wife'
Popular in the Community