 The "Desperate Housewives" and "Sex and the City" alum, who recently starred on the late CBS law drama "Made in Jersey," has booked a multi-episode arc with the staff of Lockhart Gardner.
MacLachlan joins a long list of guest stars on "The Good Wife's" Season 4, including Amanda Peet, Christina Ricci, Maura Tierney and Stockhard Channing.
In other casting news ...
The former star of "Nip/Tuck" is stopping by "Revenge." Dylan Walsh, best known as Dr. Sean McNamara, has landed a multi-episode arc on the ABC drama as Jason Prosser, Conrad Grayson's (Henry Czerny) rival hedge fund manager. [EW]
"True Blood" gets a new series regular. Rob Kazinsky has joined the cast for Season 6 of the HBO vampire drama. The British actor will play Ben, a faerie who has feelings for Sookie (Anna Paquin) -- and vice-versa -- and helps her and Jason (Ryan Kwanten) try to unravel the mystery of their parents' murders. [Deadline]
Reality champion heads to "Bunheads." Jeanine Mason, the Season 5 winner of "So You Think You Can Dance," will recur on the ABC Family ballet drama as a Paradise newcomer. She joins the series with Niko Pepaj as close, well-traveled, smart, artistic siblings. Mason's first episode will air on Mon., Jan. 14. [The Hollywood Reporter]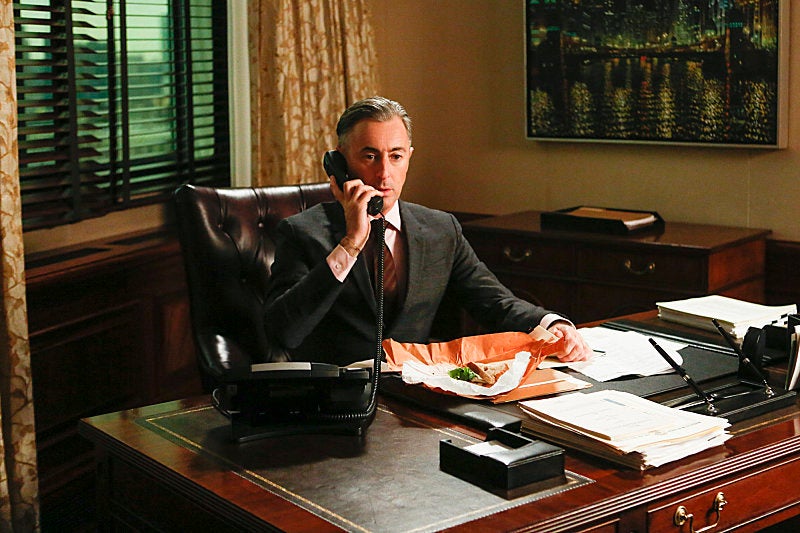 'The Good Wife'
Popular in the Community