Note: Do not read on if you have not seen Season 6, Episode 21 of CBS's The Good Wife, titled "Don't Fail."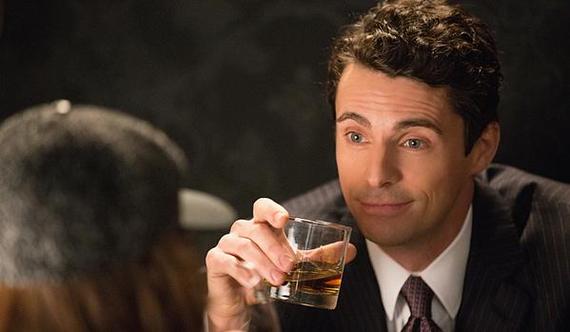 What a solid almost ending to this season. I'm always a huge fan of contemplative Alicia (can we say "Mind's Eye?")
This week, Alicia went through a "crisis of confidence" as she tries to put her life back together, and as always the professional is personal. As she takes on a new trial for a case her and Cary worked on back in the day, we get tons of good flashbacks and you really start to see that there's a path she took to get to where she is now.
With Cary, she gets to reminisce about their ideals as young lawyers. And they can still be best buddies. I was bummed that we wouldn't see anymore Kalinda, but as Alicia listens to old interview tapes, we get to watch them get drinks for the first time. That was all I asked for last week, too. A gift from 'The Good Wife' gods!
She has a fond memory listening to Jackie talk to Zack, and he might actually come home to visit. There is nothing as real as watching a mom re-do your bedroom into a new office and then having to pretend she doesn't mind she has to make a bed later. I speak from experience.
Most importantly, Alicia turns back to her roots. She's going to start her own firm and do "important" cases, things that matter to her. No more Colin Sweeney or Lamond Bishop. She'll be broke, but she'll be Saint Alicia again. Tonight, we'll find out if Finn will take her up on her offer. Please say yes, friend.
The Good Wife airs Sundays at 9 p.m. ET on CBS.
Calling all HuffPost superfans!
Sign up for membership to become a founding member and help shape HuffPost's next chapter