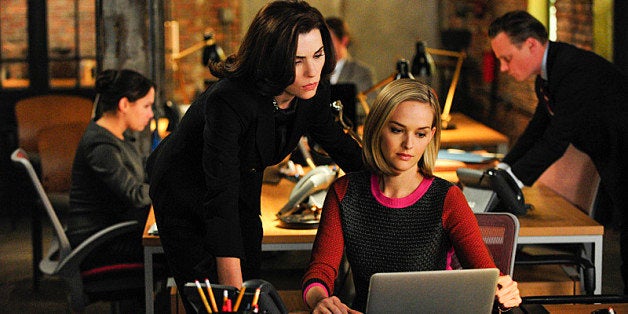 Note: Do not read on if you have not yet seen Season 5, Episode 9 of CBS' "The Good Wife," titled "Whack-a-Mole."
And just like that, "The Good Wife" took on Reddit -- sorry, Scabbit -- and the mess that happened with the Boston Marathon bombing. This week's episode, "Whack-a-Mole," introduced many stories that seem to be leading to something way bigger.
"Try to accept your victory without gloating, Mrs. Florrick.". Alicia is called on by Zayeed, a former client who is being questioned by special agents ... for what exactly? Well, Alicia got to the bottom of that. Turns out Zayeed was suspected in a bombing. Why? Because the Internet. Just so happened that he was working on a book about spiritual jihad.
Turns out the Feds were primarily looking at Alicia's client because Scabbit, a social media site whose users were posting -- without any real proof -- theories about the bombing. Sound familiar? Alicia tried to hold the website accountable and won. Scabbit had previously created a social bot to repackage comments and gossip to drive users back to the website. Yes, Scabbit created a "computerized version of the worst part of human nature." Alicia and Cary negotiated a settlement with Scabbit's representation, Lockhart/Gardner, in their hipster office. Lockhart/Gardner only became Scabbit's legal counsel because of Damian Boyle (Jason O'Mara). About Damian Boyle ...
"Just because someone is wrong for us doesn't make it right." On a whim Will hired the former mob lawyer to join the Lockhart/Gardner ranks. Obviously this did not sit well with the likes of Diane and David Lee. Diane had Kalinda start vetting him and naturally he was not forthcoming. Something's fishy. Will hiring Damian and his relationship with the blonde girl (whom I have already forgotten) is definitely leading to something bigger. He's being rash and moving fast. How will it come back to bite him in the ass? Time will tell. I'm interested to see where it goes. Oh yeah, Damian stole all the furniture from Florrick/Agos because he could.
"You are an awful woman." It was fun to have a good old fashioned Eli/Jackie story. Peter's latest pick for the Supreme Court was Rachel (Mary Stuart Masterson), a former clerk for The Judge, Peter's father. Seems infidelity runs in the Florrick family. Jackie revealed Rachel had an affair with Peter's father and therefore did not want her to become the next Supreme Court Justice. Eli and Jackie battled it out before Jackie took matters into her own hands and convinced Rachel to bow out. This exchanged happened and it was great:
"You are an awful woman."
"Yes, I am."
"Whack-a-Mole" set a lot of events in motion and I can't wait to see where everything goes.
I'm liking the more screen time for Robyn. Now give Kalinda more to do!
Jeffrey Tambor has a crush on Alicia Florrick! I hope more comes out of it.
And on a personal note: This is my last "Good Wife" recap for The Huffington Post. It's been great. I'm moving on, but not done covering "The Good Wife" by a long shot. Stay tuned!
"The Good Wife" airs Sundays, 9 p.m. EST on CBS.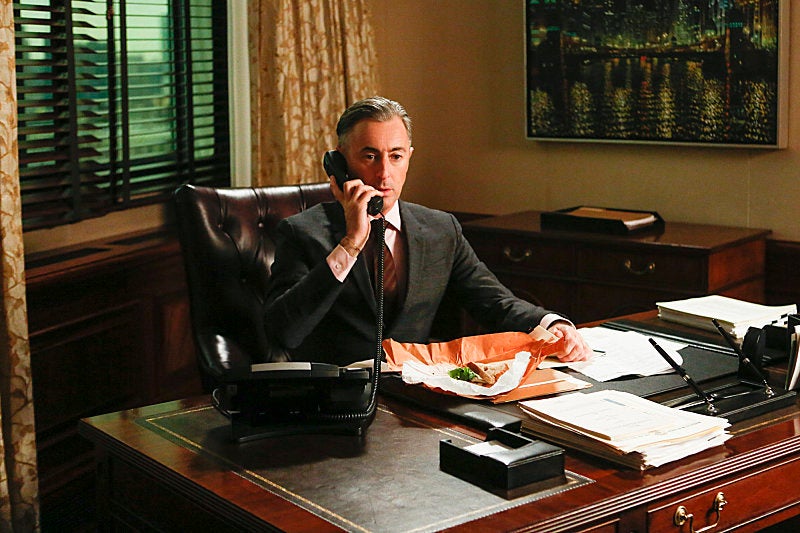 'The Good Wife'
Popular in the Community