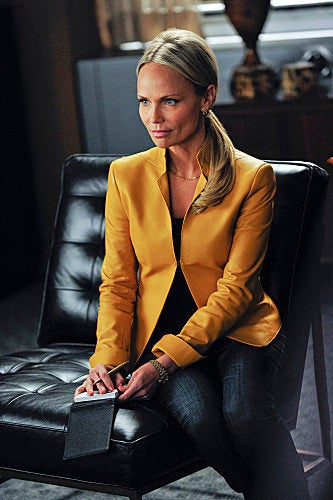 "The Good Wife" Season 4 will feature many new -- and familiar -- faces.
Rita Wilson will return early in the fourth season as Viola Walsh in the episode currently titled "Two Girls, One Code." Yep, it looks like Season 4 will follow the previous tradition of having four-word episode titles.
Meanwhile, Maura Tierney will guest star as a "a self-made millionaire who has become the doyenne of Chicago Democratic politics." Nathan Lane plays a "bottom line-obsessed manager imposed on Lockhart & Gardner by the bank to cut costs and get the firm back to fiscal health." Dominic Chianese guest stars as "a veteran judge with an uncanny knowledge of computer programming." Kristin Chenoweth will take on Alicia and Peter as a "top-of-her-game political reporter who wants to know more about the Florrick campaign and marriage."
Season 4 of "The Good Wife" will also see Marc Warren debut as Kalinda's "manipulative ex-husband, to whom she has an attraction that she finds impossible to ignore."
Other Season 4 episode titles include "I Fought The Law" and "And The Law Won"
Check out photos of the guest actors in action below.
"The Good Wife" Season 4 premieres Sun., Sept. 30 at 9 p.m. ET on CBS.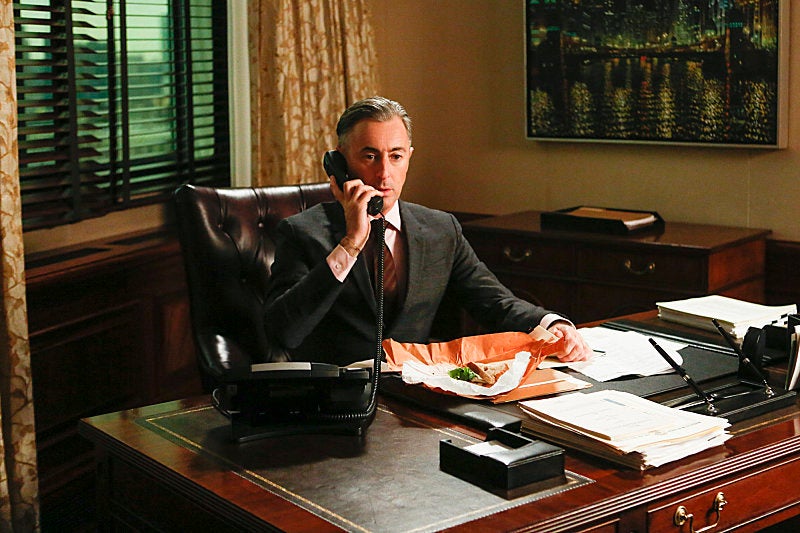 'The Good Wife'
Popular in the Community