"The Good Wife" Season 4 gets right down to business and puts Kalinda in a showdown with her ex-husband.
In "The Good Wife" Season 4 premiere, Alicia (Julianna Margulies) comes to Zach's (Graham Phillips) defense when he's targeted by an "overzealous" state trooper. Plus, Kalinda (Archie Panjabi) stands her ground with her ex, Nick (Marc Warren), after last season's tense cliffhanger. CBS revealed the Season 4 premiere details in a press release.
Additionally, Kristin Chenoweth will appear as political reporter Peggy Byrne, a role that was supposed to be recurring, but an injury she suffered on set forced Chenoweth to leave the series. "It is with deep regret to inform everyone that due to my injuries, I am unable to return to 'The Good Wife,'" Chenoweth said in a statement. "[I'm] getting better slowly, and thank you everyone for your concern."
In a statement, CBS Television Studios said the show enjoyed having Chenoweth as part of the cast and "would love to have her back when she's feeling better."
The Season 4 premiere, currently titled "I Fought the Law," also features Nathan Lane as Clarke Hayden, the firm's appointed trustee. Look for Will (Josh Charles) and Diane to have their hands full when it comes to the firm's financial situation.
Take a look at some of the Season 4 guest stars in the gallery below. "The Good Wife" Season 4 kicks off Sun., Sept. 30 at 9 p.m. ET on CBS.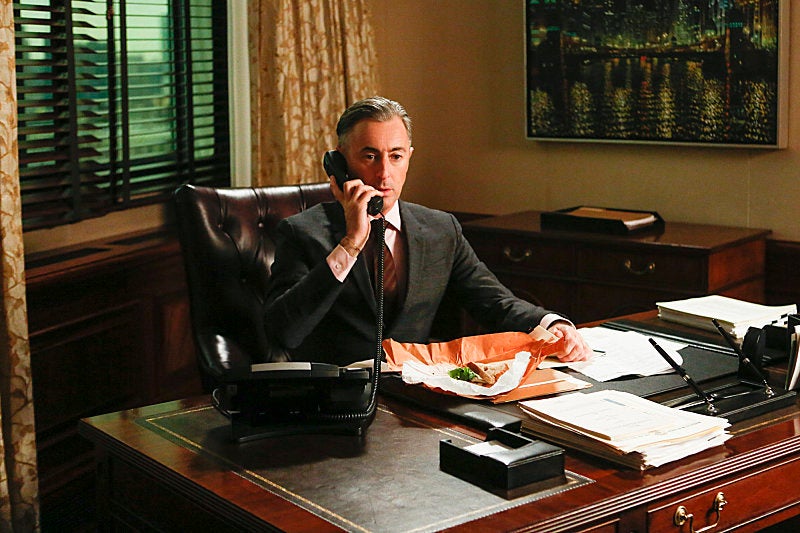 'The Good Wife'
Popular in the Community