In the Sunday, March 31 episode titled "The Wheels of Justice," Diane (Christine Baranski) asked Kalinda (Archie Panjabi) to dig up some dirt on her so she could prepare herself for a possible Supreme Court bid. Kalinda obliged and found a video of Diane's super radical right-wing flame Kurt McVeigh (Gary Cole) discussing secession from the US, the possibility that Diane's father fingered his partner as a communist and ... "The Vampire Diaries" fan fiction.
Kalinda discovered "The Vampire Diaries" fan fiction on the Internet and traced it back to Diane's IP address and email. So, Diane Lockhart of "The Good Wife" is a "The Vampire Diaries" superfan? Not so fast. Diane blamed the entire fan fiction situation on a housekeeper. Very fishy.
"We obviously wanted something that seemed ludicrous and out-of-character for Diane to be doing," King told EW in an email. "We tried two other things: 'Sons of Anarchy' fan fiction and incestuous fan fiction for 'Supernatural.'"
"The Good Wife" airs Sundays, 9 p.m. ET on CBS.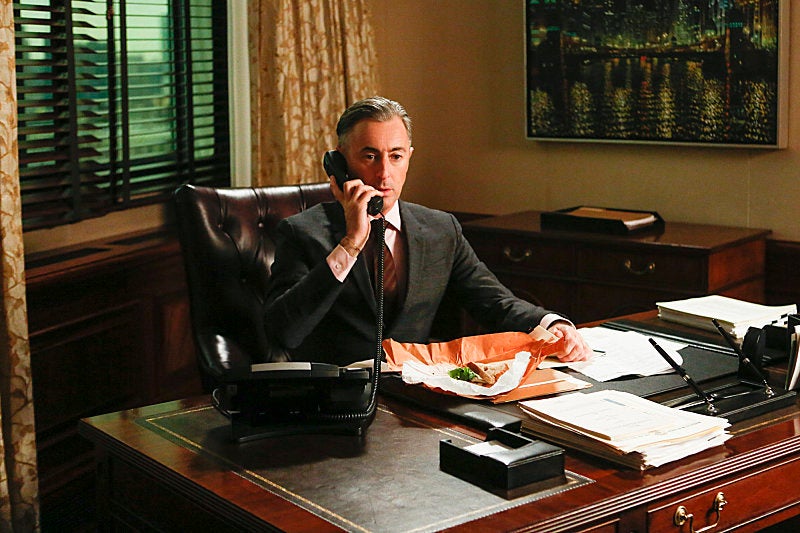 'The Good Wife'
Related
Popular in the Community