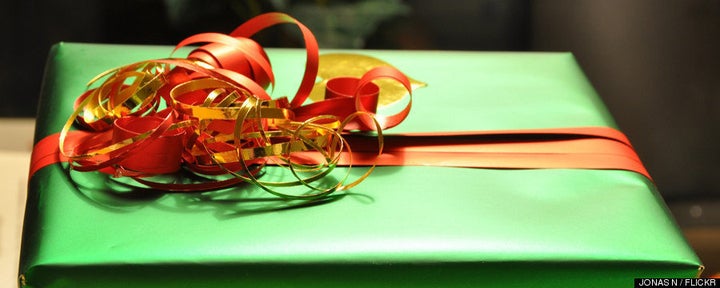 For the second holiday season in a row, the HuffPost Impact team and our partners at Causecast have put together The Goods -- an online store where goods and services for those in need can be purchased in the name of your friends and family members.

These gifts that give back come in three price ranges: under $25, $25 to $50, and over $50. And since the people in whose name you give the gift will immediately be notified via an eCard with your personal note, these presents are perfect last-minute stocking stuffers. Plus your gift is tax-deductible.

Your holiday shopping can provide a care package for an American soldier, after-school tutoring for a struggling student, a sleeping bag to a homeless youth, a stuffed toy for a hospitalized child, or help pay the rent of a family in need. And with over 100 participating nonprofits, there is a plethora of great gifts in every price range for you to choose from.

So check out The Goods -- a reminder to all of us that the impulse to give back is at the heart of what we are celebrating this time of year. And shop 'til you drop -- utterly guilt free.
Update: Be sure to read my new post, A Great Way to Spread the Christmas Spirit, about the remarkable story of Greg Schauer, an unemployed man who demonstrated the true Christmas spirit by taking in a homeless woman and her three children for the holidays.

Popular in the Community