I've been fascinated by influencer marketing and how to leverage it during an app launch, so I interviewed today's guest to talk through the strategy that has helped her clients get featured by Apple and reach the top free app for 5 days straight.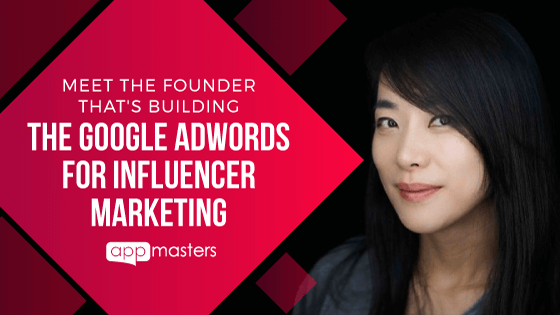 Tell us a little bit about Boostinsider?
Boostinsider is the influencer marketing intelligence platform that reveals influencers' full cycle insights on Youtube, Instagram, Facebook, Tumblr and Twitter. To efficiently improve influencer marketing performance, Boostinsider has created data-driven solutions of over 350K of the most engaged influencers on social media.
Boostinsider created a series of the world's first AI-based influencer marketing tools including:
SocialBook, is an AI-powered data analytics tool for any YouTube and Instagram Influencer. SocialBook provides real-time influencer channel insights, influencer market value, and audience insights at scale. The advanced version is made for advertising agencies and influencers agencies. It helps marketers to identify the right influencer for their brands. This search engine works together with the Campaign Management Platform to track and manage the entire influencer campaign cycle.
Social Adwords is an automatic campaign management platform for CPC performance based campaigns, which leverages influencers on link-friendly platforms like Twitter, Facebook and Tumblr.
Boostinsider, established in 2014, headquartered in Silicon Valley and has offices in Beijing, Chengdu and Shenzhen. Boostinsider has worked with over 300 brands, including Machine Zone, Cheetah Mobile, EA, Alibaba, IGG, and FitTea.
What's the biggest mistake you've made and what did you learn from it?
We mistakenly thought we found product-market fit and our product was ready to scale, and spent too much money to advertise it.
We learned to iterate the product fast. First test it out, iterate again, and test it out again. Spending money on advertising to scale sounds good, but need to be the right timing.
Advertising can a good way to collect feedback and update your product.
Where did the idea for your company come from? (what was the aha moment?)
Years later when Famebit came out, it was the same idea except that we built our own marketplace called Boostaa many years ahead and torn it down after an conversation I had with a Marketing Director from AT&T.
The marketing director was my friend. He was an older gentlemen and had been in big corporation all his life. After I pitched him about Boostaa, he said: well, Heidi, it is cool, but I cannot use it. Why? I have million dollar budget all the time for marketing, but all your ambassadors from Boostaa cost from $20 to a couple hundred. How am I supposed to talk with them one by one? With a million dollar budget, how fast can I spend it? Do you know something like Google adwords or Facebook Ads? All I need to do is to target the right demographic, put down my KPI, plug in my budget, and then just sit there and watch the results. I will compare the result with my KPI. If it is good, I buy more; If it is not good, I shut it down.
The concept is the same as Google Adwords or Facebook ads. Brands don't have to choose influencers one by one. All they need to do is to target the right demographic, set the bidding price for click(cost per click), plug in the budget, hit go, then sit back and watch the result.
We applied the same technology to influencers. We matched the brands with influencers whose followers matched brand's targeted audience. Of course the bidding price is another deciding factor. If an influencer thinks a 10 cent CPC is too low, he or she will not take the campaign. After a while, when nobody takes a low CPC campaign, the campaign will not be shown anymore. Our algorithm will take care of influencer matching and campaign allocation.
Boostinsider launched Social Adwords in the year of 2015 at TechCrunch Disrupt. We served more than 300 brands with more than 3000 campaigns.
Our happy customers told us that our CPA (cost per action) is half of the cost on their Facebook Ads, and the users brought by our influencers spend more money than those from Facebook ads.
Tell me about an accomplishment that shaped your career?
I won a business plan competition back in 2010 when I was in Seattle U. It was 10K prize and received a lot of attentions for potential clients for our project. So, I "formally" become an entrepreneur that time.
What's the best advice you've ever received?
I have asked a CEO friend: " Why you love to be CEO, why you love startups?"
He said: "I love doing what I am doing because we are creating things that are brand new. Love seeing the growth of people. My number 1 job of the CEO is to create the environment that people love and maximize their learning curve and to see that they are making the max impact."
This is how to be the best CEO. To inspire people and achieve success together as a team.