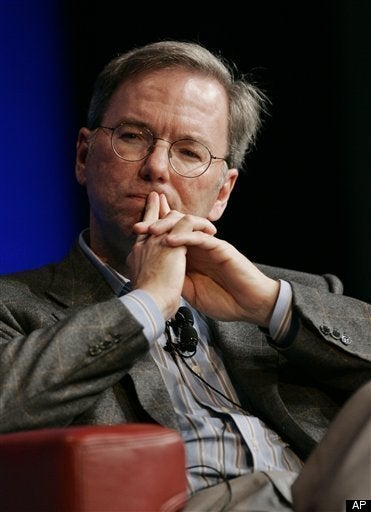 Why are so many talented people fleeing such a successful company?
After speaking with a few of former Googlers, we can say it basically boils down to four reasons.
Google doesn't feel as entrepreneurial as it used to. It wasn't so long ago that Google was a startup and it took every employee's full resources to keep the thing thriving. Now Google is a company that knows what it's good at -- search advertising -- and is focused on making that business more efficient. For a lot of employees who joined Google at the beginning or through acquisitions -- among others, we're thinking of early Googler Tim Armstrong and former DoubleClick CEO David Rosenblatt here -- solving a big company's problems of efficiency is kind of boring.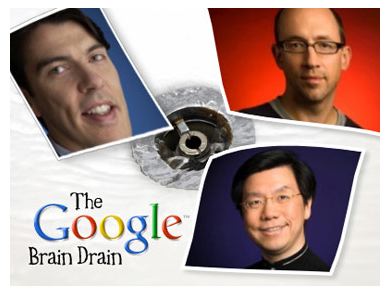 There are only so many top spots at Google. Through its own recruiting and through the acquisition of hot startups, Google hires only the best -- lots and lots of "type-a" achievement-focused people. But there's only so many top jobs at any company. Talented people like Dick Costolo, the former CEO of FeedBurner, who came over when Google bought his company, sometimes have to leave to get a title that suits their ambitions. Dick is now Twitter's chief operating officer. He wasn't going to get that job at Google.
Other companies try really hard to hire Googlers, so they offer them lots of money and great titles. Former VP of ad sales Tim Armstrong had a great, comfortable gig at Google. But then Time Warner CEO Jeff Bewkes asked him to become CEO of AOL, and offered up to $50 million in stock options. He had to jump at it.
Google is a huge company now, so turnover could be very light percentage-wise, but it will still look like a lot of people are quitting. Once a tiny startup, Google now has almost 30,000 employees. The company with smallest turnover in Fortune's "100 best companies to work for" loses 2% of its employees every year. At Google, that would be almost 600 people a year -- about the same size as Facebook's entire headcount at the end of 2008.
Still, it's always shocking to hear that a company so successful and so famously pleasant to work for has lost top-tier employees like the following 17 that quit over the past few years:
Kai-Fu Lee, President of Google Inc.'s China operations
Michael Rubenstein, General Manager of Google Ad Exchange
Dick Costolo, CEO of Google-acquired FeedBurner
Mark Lucovsky, Engineering director
Alexander Macgillivray, Deputy general counsel
Jeff Levick, Vice president of sales
Erin Clift, Director of agency relations
Greg Badros, Senior Director of Engineering
David Rosenblatt, President of display advertising
Tim Armstrong, VP of ad sales
Larry Brilliant, Director of Google.org
Suhkinder Singh Cassidy, President for Asia-Pacific & Latin America operations
Steve Horowitz, Engineering Director, Android
Elliot Schrage, VP, global communications and public affairs
Sheryl Sandberg, Vice president, Global Online Sales and Operations
Gonzalo Alonso, Latin America director
Doug Merrill, Chief information officer, VP of engineering
Calling all HuffPost superfans!
Sign up for membership to become a founding member and help shape HuffPost's next chapter