Donald Trump is threatening not to partake in Thursday's Republican debate, hosted by Fox News, if anchor Megyn Kelly participates. In the first Republican debate in August, Kelly pressed Trump on his record of calling women "slobs" and "fat pigs." In comments the following week, Trump seemed to hint the Kelly was menstruating at the time of the debate -- a comment he later clarified. And he retweeted a tweet that called her a "bimbo" and mocked her for "running away" to a long-planned vacation.
This and other seemingly misogynistic statements and missteps have done Trump no favors with female voters. A Quinnipiac University survey released December 22 found that among all female voters -- Republicans, Democrats, and independents -- Trump's favorable rating was 25 percent, and his unfavorable rating was 68 percent, producing a net measure of minus 43 percentage points. By comparison, women dislike rival Ted Cruz by just net minus 5 percentage points. No wondering Trump's not spoiling for a rematch with Kelly.
As Trump heads into Iowa and New Hampshire leading in the polls and looking likely to be the nominee, he risks doing permanent damage for Republicans with the largest of voting demographic groups: women. Women make up 53 percent of the population and turn out to vote at rates 10 percent higher then men. The only times Republicans have won the White House since Ronald Reagan is when George H. W. Bush and his son appealed to security moms and soccer moms; they still lost the women's vote but narrowly enough so that their big male turnouts won the day. In recent elections the numbers are moving against the GOP. Even with a female running mate, Republican presidential nominee John McCain lost women to Obama by seven percentage points; four years later, Republican challenger Mitt Romney lost them by 12 percentage points.
'Twas not ever thus. Once upon a time, Republicans were The Party for women. At the request of Susan B. Anthony, it was a Republican, Sen. A. A. Sargent from California, who in 1878 introduced the 19th Amendment granting women the right to vote. Almost 20 years later in 1896, the GOP became the first party to include equal rights for women in its platform. Twenty years after that, Republican suffragette Jeanette Rankin of Montana was the first woman elected to Congress in 1916 -- exactly a century ago. Republicans elected the first female speaker of a state legislature (Minnie Davenport Craig of North Dakota, from 1933-1935); appointed the first woman to a major ambassadorship (Clare Booth Luce to Italy in 1953); had the first serious female presidential candidate (Margaret Chase Smith in 1964), and appointed the first female Supreme Court Justice (Sandra Day O'Connor in 1981).
Democrats took over the Party of Women mantle in the 1980s. "Give 'em Hell" Harriet Woods ran for Senate on the Democratic ticket in Missouri in 1982. The race was close and she came to Washington, hat in hand, looking for $50,000 for a final week of advertising. No one listened. She went back to Missouri, ran out of money, and lost by 2 percent. Her plight spurred Democratic women to action. "The women in Washington, in the Democratic Party, saw what happened to Harriet Woods, and said we cannot let this happen again. We need to find other funds for these women," said Stephanie Schriock, who heads Emily's List, which was founded in the wake of Woods' loss.
Thirty years later, Emily's List is a powerhouse, raising more than $60 million for pro-choice female Democrats in the 2014 cycle. It expects to easily top that to help elect Hillary Clinton and other Democrat women in 2016. While Emily's List grew from Democratic women giving money to elect women, female GOP donors give far less than their Democratic sisters and comprise the smallest percentage of political donations. No one has been asking Republican women to run or briefing them on policies, as Emily's List does. The impact over the decades is clear: there were 62 Democratic women in the House compared with 22 Republican women. And there were 15 Democratic senators versus just five GOP female senators. In state legislatures, 59.8 percent of the women elected are Democratic, while 39.4 percent are Republican.
The Republican Party has also had trouble making its message appealing to female voters. As Madison Avenue advertisers long ago figured out, women digest information differently: they seek narrative while men respond to data. Kelly Anne Conway, a GOP strategist who specializes in the women's vote, points to Obamacare as the best example of how Republicans have underestimated the power of speaking to women. The GOP's initial ad campaign against the Affordable Care Act was analytical and full of data. It resounded with men, but left women cold. Then the GOP instead began telling stories of women losing their doctors in the midst of cancer treatments, of people being forced into more expensive plans they could ill afford. The narratives resonated with women, and Obamacare began tanking in the polls. "I've been beating them over the head for nearly a decade," said an exasperated Conway. "It's not a 'special interest group' when it's the majority of the electorate."
Several new women's groups have formed on the right, although efforts remain disparate and halting. The Susan B. Anthony List has been around for decades, but its budget is less than a seventh of Emily's List's and it only supports female candidates after they've won a primary. The National Republican Campaign Committee, which helps elect Republicans to the House, in 2013 launched Project GROW (Growing Republican Opportunities for Women), to encourage more women to run for the House. But the bid fell short, recruiting 13 percent fewer female candidates than in 2012 and holding just one pre-primary fundraiser for a female candidate; she lost, and GROW withered. Other efforts to raise both money and the number of Republican women running include ShePAC, launched by former GOP vice presidential candidate Sarah Palin; the Unlocking Potential Project, initiated by 2016 GOP presidential hopeful Carly Fiorina; Right Now, a PAC begun by Brittney Thune; Women Lead, lead by Republican National Committee member Christine Terretti; and the Women2Women listening tour, launched by Sarah Chamberlain at the Republican Main Street Partnership.
Fiorina, in a fall 2014 interview, told me that she was sick of Democrats winning the so-called War on Women, which is why she formed her group, which does grassroots outreach to independent and Republican women. "There's no question that there's a gender gap between the Republican and the Democratic parties," Fiorina said, adding that "Republicans do need to speak to" issues important to women.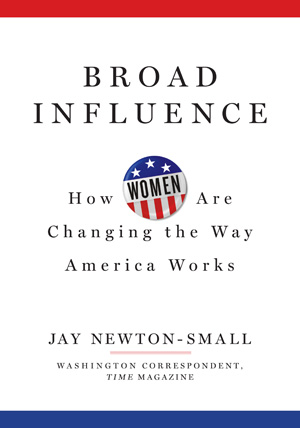 Female voters are by no means universally Democratic. Married women trend more Republican, voting for Romney by 53 percent in 2012. But that wasn't enough to overcome President Obama's 20 percentage-point lead among single women, one of the largest voting blocks when they turn out and key to his winning the women's vote by 12 points.
Republicans have not yet come up with a strategy to appeal to unmarried women; indeed, the party seems to have written them off as potential supporters. The numbers do not look promising for the Republicans as they assess the future. Millennials, the first generation born assuming equality of the sexes, are shifting sharply to the Democratic Party. Trump may win men overwhelmingly, but he and Republicans need to learn: men haven't swung an election in 30 years and until they appeal to women they will never again win the White House.
Popular in the Community