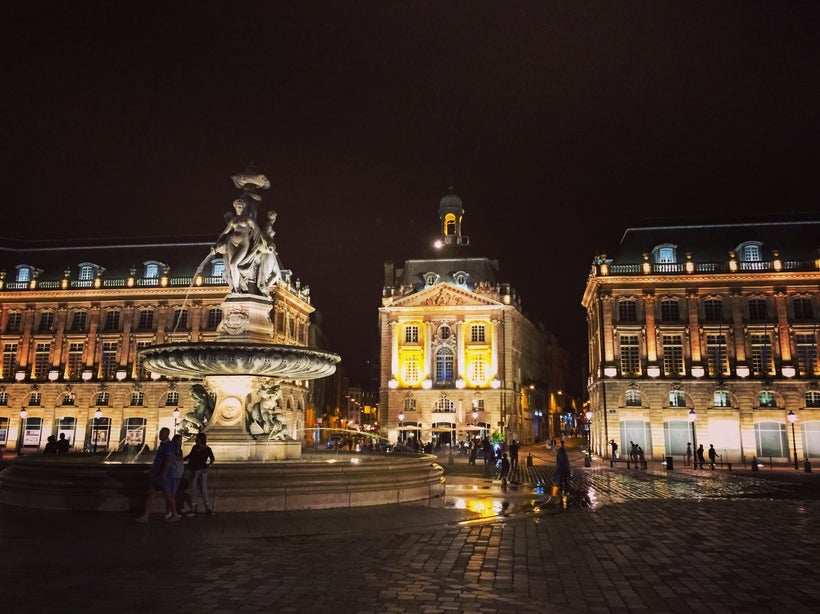 Up-and-coming as a travel destination, Lonely Planet listed Bordeaux as its number one travel destination in 2017, and for good reason. While the wine in this region has been famous for quite a while, the local art, architecture, and food, all make this destination a tourist favorite.
If you like French cuisine, it's hard to find a better way to get acquainted with the specific foods of each region than with a food tour. Newly available in Bordeaux, France, is My Gourmet Tours, meant to introduce tourists to the local, gourmet tastes available in the city.
Stepping into the beautiful streets of Place de la Comédie in Bordeaux, France, we met our tour guide and founder of My Gourmet Tours, Agnès Audi.
Full of passion and excitement about introducing us to her city, she immediately began explaining that we were standing directly in between two exceptional restaurants with chefs who have earned Michelin stars, indicative of the food culture of Bordeaux.
After explaining more of the history of Bordeaux in relation to its food and wine, Agnès confided that this tour is very important as more tourists come to Bordeaux, often pushing out the local producers in favor of tourist-trap restaurants.
She elaborated, "I designed this tour for you just as I do it for friends," emphasizing that the most important aspect for unrivaled quality and taste is to meet with the fresh, local producers of Bordeaux.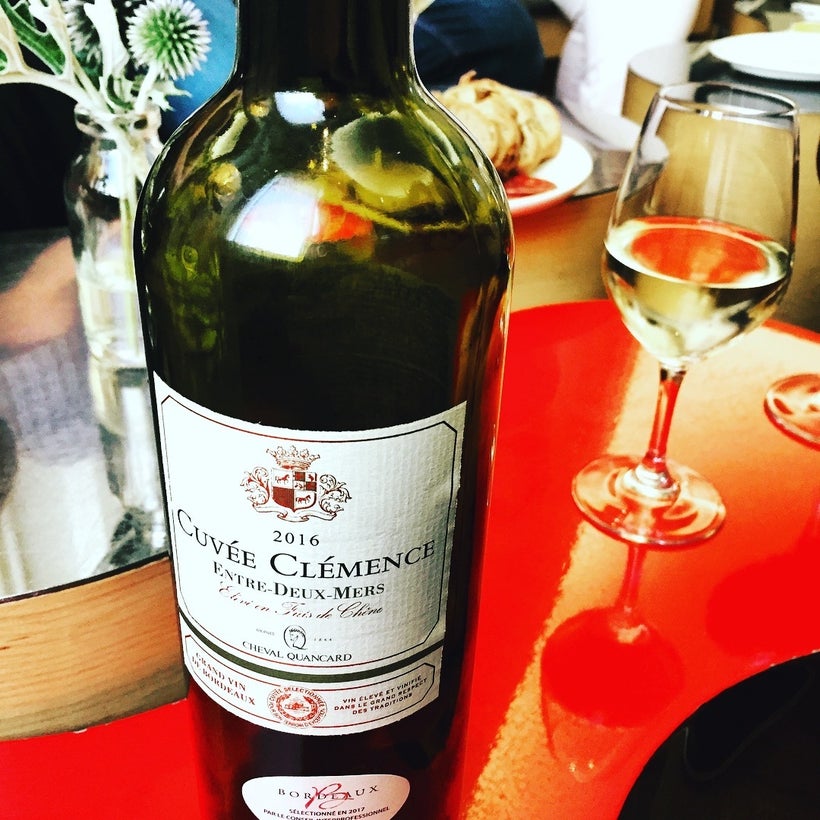 We started the three-hour gourmet experience tasting the famous Bordeaux wine paired with fresh meats and bread while Agnès showed us a map of the region, explaining the geography of the region and where each wine we tasted came from.
Perfectly balancing the educational aspect with the more enjoyable tasting and conversation, we were better able to appreciate the importance of the products.
Additionally, Agnès was adamant about clarifying that tasting the most famous wines or foods were not in her interest, although we did try well-known wines and dishes like foie gras; instead, she wanted to focus on the traditions that you couldn't discover without a local.
We casually walked around the center of the city in a tour that is simply unable to be recreated, even if you knew each stop. This is because Agnès combined the flavors and local products by taking samples from one shop and putting them together with foods from a different one.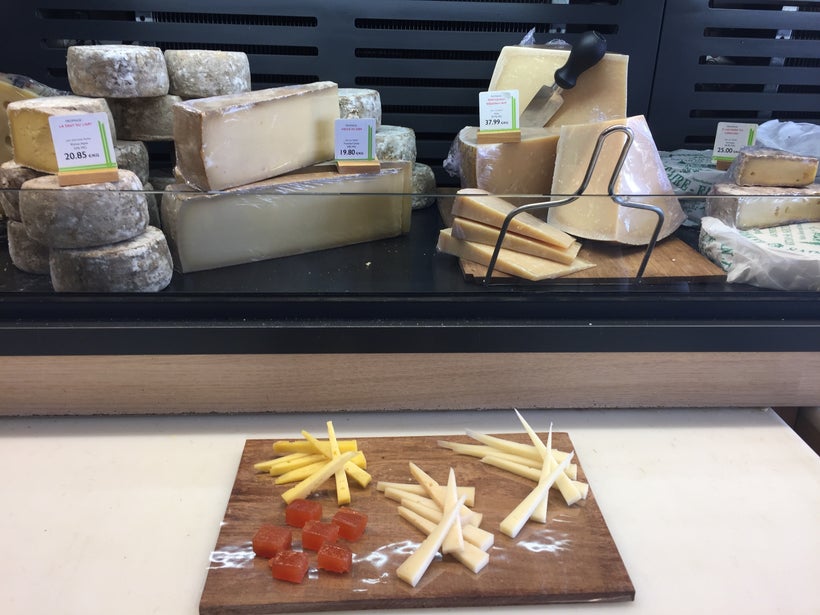 For example, we went to pick up a baguette that was freshly made less than an hour ago. Then, we took this to an oil shop where we were able to sample the fresh bread with oil and vinegar. This merchant individually meets each producer before deciding which products to include in her store.
Not only could we sample the fresh baguette with the local oils, but we also paired these delicatessens with a creamy cheese bought earlier at a high-quality fromagerie.
As we walked through the city center, Agnès also gave us tips and tricks for identifying which shops and restaurants offer authentic, French cuisine so we could choose the best for the rest of our time in the city.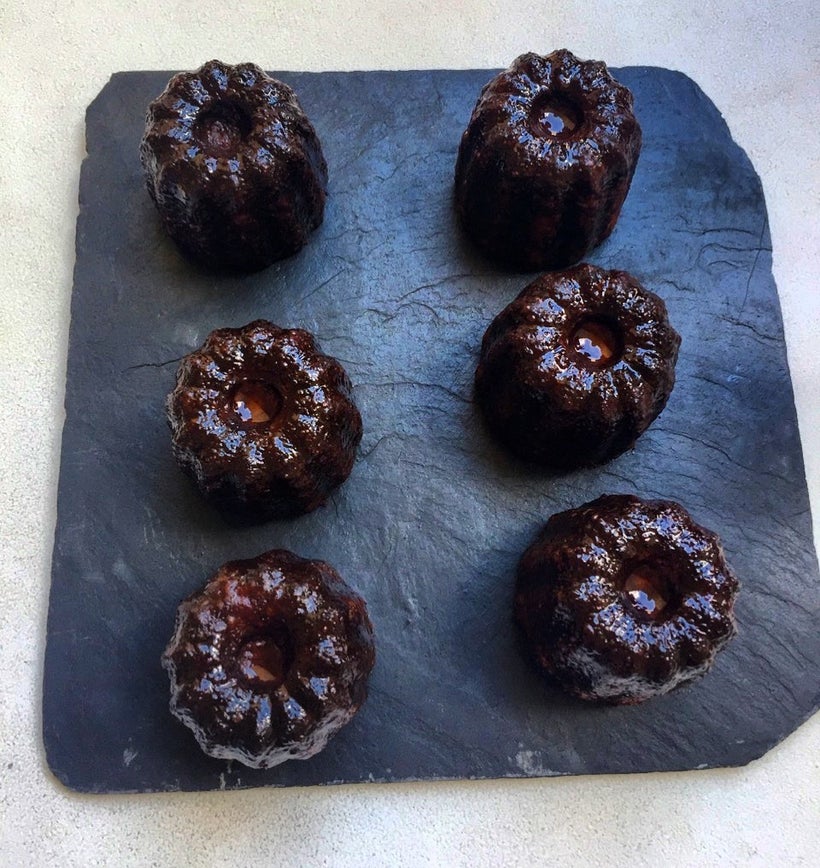 While each product was just a sample, it was designed as a lunch tour, so be sure to come with an empty stomach.
At the end of the day, we had tasted "the unrivaled wine of Bordeaux, local cheeses, delicatessen, foie gras, Bordeaux cannelès and pastries, French chocolate, bread specialities, local nut oil and condiments...all directly on site with the best artisans of Bordeaux."
If you're looking to taste the fresh, artisan foods of Bordeaux, My Gourmet Tours will lead you to the local flavors you want to find. As Agnès herself explained, "I just want you to discover the best."
Calling all HuffPost superfans!
Sign up for membership to become a founding member and help shape HuffPost's next chapter
This post was published on the now-closed HuffPost Contributor platform. Contributors control their own work and posted freely to our site. If you need to flag this entry as abusive,
send us an email
.