For Arnold Schwarzenegger, the Governator is no longer just a catchy nickname.
The action star-turned-California governor announced on Wednesday that he's co-developing a cartoon and comic book series with famed Spider-Man co-creator and former Marvel Comics chief, Stan Lee.
To be titled "The Governator," the show and comic series will combine Schwarzenegger's big screen heroics (in myriad films such as "Terminator 2" and "True Lies") and real life, inventing a storyline in which, after leaving office, he decides to bring his battles far beyond California's budget.
Talking to Entertainment Weekly, Lee broke down the inspiration behind the series, and gave some insight into what Arnold fans can expect:
"The Governator is going to be a great superhero, but he'll also be Arnold Schwarzenegger," Lee told the magazine. "We're using all the personal elements of Arnold's life. We're using his wife [Maria Shriver]. We're using his kids. We're using the fact that he used to be governor. Only after he leaves the governor's office, Arnold decides to become a crime fighter and builds a secret high-tech crime-fighting center under his house in Brentwood."
And it's going to be a pretty impressive crime-fighting center, indeed; Schwarzenneger enthused about his cartoon self's impressive array of aquatic transportation.
"I love the idea of a control center below my house with a path so that boats and submarines can go right into the ocean," he told EW.
"In the future I have to adapt my roles to my age," he told an Austrian Newspaper. "Clint Eastwood also has done it in the same way. Extreme fighting or shooting is not possible anymore. I want to be more encouraged as an actor and I believe that I can manage this challenge. I am like a sponge, which is absorbing all the knowledge and always be willing to learn all new things."
PHOTO: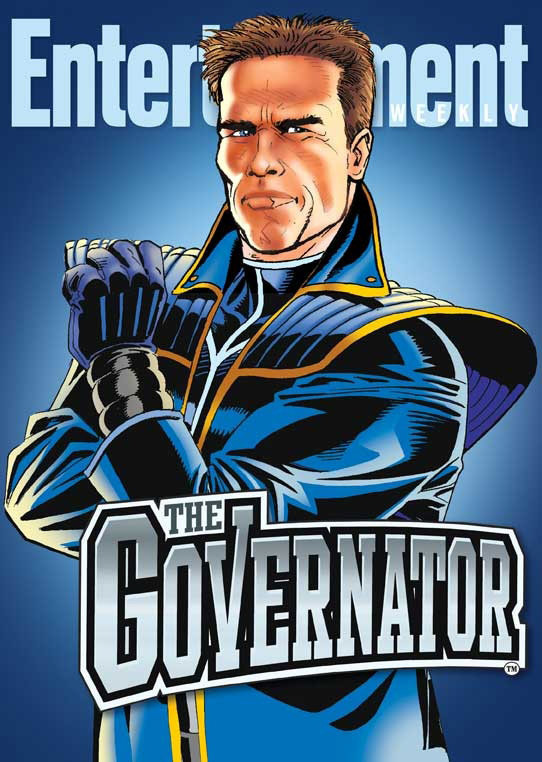 Popular in the Community