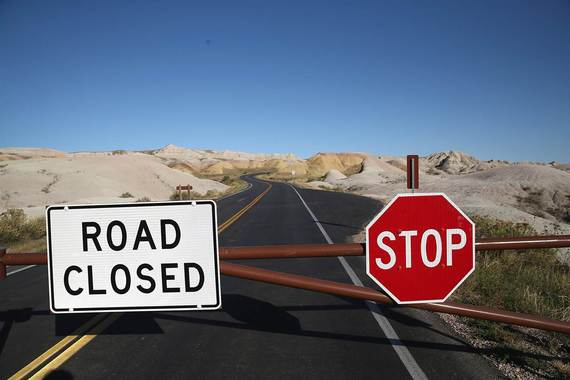 Since 1985, the first week of every May has been designated as Public Service Recognition Week, a time set aside to honor the women and men who serve our nation as government employees at the federal, state, county and local levels.
This year, I thought I'd pay tribute to government workers by reflecting on what life would look like without them. Politicians of a certain brew, so to speak, no doubt would be crooning "Here Comes the Sun" at such a scenario. But in reality, without public workers on the job, we'd all be having "A Hard Day's Night."
Why? Because without government workers, there would be:
A military without weapons, vehicles, training or paychecks
Classrooms full of students but no teachers
Dilapidated roads, highways, coastlines and airways
Polluted rivers, toxic air, contaminated water and pesticide-laden food
Empty mailboxes and dramatically higher shipping costs for businesses and consumers
It's easy for politicians to campaign against a "government bureaucracy" when they're running for office. But when they get to Washington, or the state capital, or the local council, who do you think is running their offices, preparing their schedules, and helping them enact the laws and policies they support? That's right -- it's government workers.
As much as it hurts me to say it, the politicians themselves are government workers -- even the ones who spout such disdain for the institution.
When you think about it, government employees touch our lives each and every day, literally from the moment we are born to the day we die. They process your birth certificate, your driver's license, your marriage license, building permits for your new home, adoption papers for your new child, your will, and eventually your death certificate.
The scope of government work is nowhere more evident than at the federal level, where hundreds of agencies and offices deliver programs and services every day that serve, protect and enhance the lives of millions of Americans. I am proud to lead the largest federal employee union in the country, representing more than 670,000 federal and D.C. government employees.
Without these dedicated employees, there would be:
No law enforcement officers to defend our borders, patrol our streets or lock up criminals
No doctors or nurses to care for our veterans and wounded warriors
No investigators, judges and other staff to enforce civil rights laws that protect against job-related discrimination
No oversight of financial institutions, food and drug companies, utilities, elections and workplaces
No forecasts and warnings of impending storms and natural disasters, and no emergency workers to respond in their aftermath
Even more impressive, the size of this federal workforce has shrunk over time when compared to the population being served. There was one federal employee for every 78 U.S. residents in 1953, compared to one employee for every 147 residents in 2009. Even in raw numbers, the size of the federal workforce is at its smallest level in 50 years.
So this week, say a special "thank you" to the postal carrier delivering your mail, the TSA officer ensuring your plane is safe for flight, the Social Security representative processing your retirement application, the VA nurse caring for your family member, the soldier protecting us overseas and the law enforcement officer protecting us at home.
They are all government workers, and they are proud to work for you.
Popular in the Community